Two girls have been brought to CHI at Temple Street in Dublin following a rescue operation in waters off the coast of Co Wicklow.
The two girls had been using an inflatable toy at Silver Strand beach, south of Wicklow Head, when it was pulled out to sea by the tide.
Following this, two men who were on the beach went to help them and managed to get the pair onto rocks near the beach.
The four were subsequently rescued from the rocks by the Wicklow RNLI Lifeboat shortly after 5.30pm.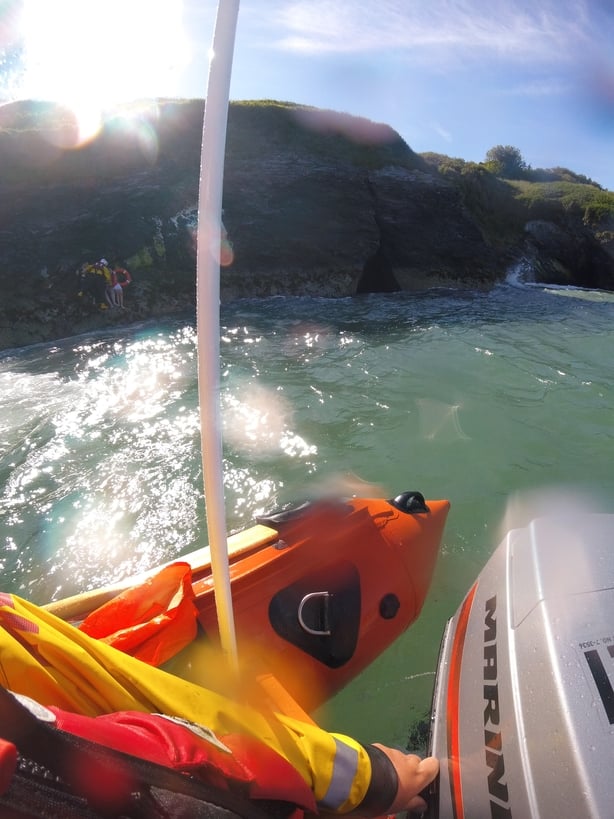 The Dublin-based Coast Guard Helicopter Rescue 116 had also been called to the scene.
After an assessment by coast guard paramedics it was decided to transfer the girls to hospital in Dublin.
They were brought by helicopter to Dublin Airport and transferred from there to hospital by ambulance.
The two men did not require any further medical assistance and were brought to the lifeboat station.
Speaking after the callout Tommy Dover of Wicklow RNLI thanked the two men for their help and urged people not to use inflatables at the beach.
"The quick actions of the two swimmers who went to the aid of the young girls resulted in a positive outcome this afternoon and we would urge people not to use inflatable toys on the beach," he said.