The Chief Medical Officer, Dr Tony Holohan, has said results of antigen tests carried out by the public cannot be relied upon.
He said the use of these tests by the general public is "strongly recommended against" by the National Public Health Emergency Team (NPHET).
He told a media briefing that antigen testing used in "controlled, appropriate circumstances" can have "an important role to play".
But, he added, results gained by carrying out such tests in general circumstances "cannot be relied upon".
Earlier today, Tánaiste Leo Varadkar urged more employers to use antigen testing, but not as a substitute for other public health precautions.
He was launching an updated 'Work Safely Protocol' to assist employers in reopening safely.
The document includes guidelines on antigen testing.
Mr Varadkar said they now had a "Government-endorsed" report on antigen testing, and acknowledged that many employers were already using it.
"I am encouraging more to do so," he added.
Deputy Chief Medical Officer Dr Ronan Glynn said employers who are considering the use of antigen testing "need to ensure that implementation is done in a way that brings benefit".
He said the HSE made 80,000 tests available in March and April to those in the meat processing industries who wanted to use antigen testing.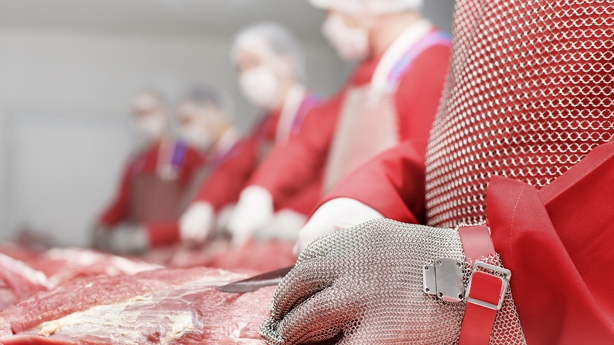 He said of the close to 10,000 tests used they found 14 positives - "a number of them false".
"The feedback in general was that it was very labour intensive. There were very significant considerations in terms of consent, in terms of education for the people using tests and again it was one more layer and a multi layered approach in a high risk setting."
Dr Glynn added: "That is effectively a well planned controlled approach to the use of these tests in a setting where there's a whole range of other mitigation measures in place.
"Potentially, although it's not clear at this point, potentially, it would bring some benefit.
"It is not as straightforward as simply buying a couple of 100,000 tests off the shelf, and just handing them out to employees."
CMO Dr Tony Holohan says NPHET strongly recommends against the public buying and using antigen tests. pic.twitter.com/RLKDlOzg39

— RTÉ News (@rtenews) May 14, 2021
Professor Philip Nolan said the NPHET position on antigen testing is clear and that the testing "has its place".
But he said they were not "green light tests" to free people from taking protecting themselves from contracting Covid-19.
Prof Nolan returned to the subject in a series of posts on Twitter and said: "We are concerned that antigen testing is likely to miss a significant number of infectious cases.
"We are using antigen tests where they add value. They have been used in the management of outbreaks to give early insight into the scale and pattern of the outbreak.
"They may have value in detecting (re-) emergent disease in high-risk and congregated settings."
He said NPHET is looking at a "variety of other settings and contexts where antigen testing will be useful, based on international evidence and the outcomes of pilot validation in our own context".
Prof Nolan added: "If your employer or organisation is using antigen testing under public health or occupational health guidance as part of a suite of infection prevention and control measures: good, it is helping reduce the risk of transmission.
"However, it is the collective risk that is reduced, the testing will pick up some infections, a red light that will trigger an investigation; your individual negative test does not tell you you are not infectious, it does not give a green light to relax other protections."
Earlier today, new AI-powered rapid antigen technology was demonstrated in Ireland for the first time at the launch of a new music event.
Niall O'Dowd, a partner in the Wild Roots festival due to take place in Sligo this August, said the test scans for the virus "using a simple nasal swab and gives us back results within about five minutes and with around 97% accuracy".
He said patrons download an app and a QR code day pass is issued to their phone to gain access to the festival site.