Tánaiste and Minister for Enterprise Trade and Employment Leo Varadkar has urged more employers to use antigen testing, but not as a substitute for other public health precautions.
Launching an updated 'Work Safely Protocol' to assist employers in reopening safely, Leo Varadkar also confirmed that vaccination will remain voluntary.
He said the protocol will guide employers on how to manage unvaccinated workers.
Today's document incorporates the latest public health advice, and contains guidelines on antigen testing, vaccinations and ventilation to assist employers in reopening the economy while keeping workers and customers safe.
Mr Varadkar said they now had a "Government-endorsed" report on antigen testing, and acknowledged that many employers were already using it.
"I am encouraging more to do so," he added.
He said the updated 'Work Safely Protocol' would give clear information on how to use antigen testing appropriately in the workplace - but stressed it should be used "as an additional health and safety measure and not as a substitute for any other precautions."
The Tánaiste also confirmed that vaccination will not be made mandatory.
"Vaccination is and will remain voluntary so it's important that employers have guidance on how to manage any unvaccinated workers. This document gives that information," he said.
Mr Varadkar said that employers can ask staff who refuse vaccines to step back from customer facing roles.
He said so far there has been limited instances of people refusing vaccines and it has not been a huge problem.
Mr Varadkar said the objective of the new protocol is for businesses to stay open.
He said that over a third of the adult population had now had at least one dose, and it is hoped the "vast majority" of the adult population will be registered for vaccination by the end of June.
Mr Varadkar also urged employers to improve ventilation in workplaces, including by airing rooms or keeping a window open.
He reiterated that Government advice was still to continue to work from home where possible, wash hands, maintain social distancing, wear a mask, and stay at home and contact the GP if symptoms develop.
Minister for Business, Employment and Retail Damien English described the updated protocol as an important toolkit for employers as the Government continued its efforts to secure an orderly and safe reopening of the economy and society.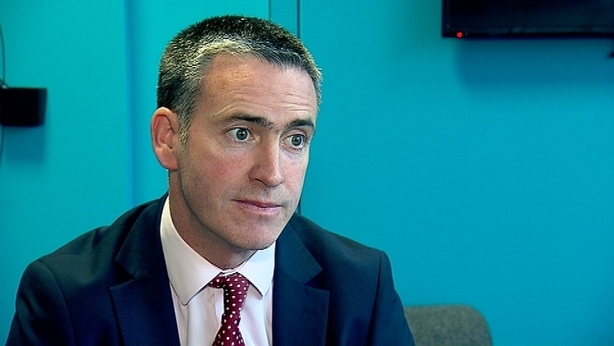 The Government also confirmed that since May of last year, over 33,000 Covid-19 inspections aimed at securing compliance with the Work Safely Protocol were carried out by various state agencies - though the Health and Safety Authority remains the lead agency.
The Government has allocated an additional €4m to Health and Safety for this year, which will mainly be used to set up a new Occupational Health Division to manage its response to Covid-19.
Today's protocol is an updated version of the 'Return to Work Safely' protocol first published a year ago.