RTÉ's children's news programme news2day asked the children of Ireland to send in questions to put to Deputy Chief Medical Officer Dr Ronan Glynn and here's what he said...
Dr Glynn said travel should be possible this summer for those people who have been vaccinated, he thanked the children of Ireland for their work in sticking to the Covid-19 guidelines and said they can look forward to a normal summer.
He said he thinks things will be back to normal for children in the next school year.
"I wanted to come in just to say a big thanks to all the children this year because I know it's been a really hard year for them."
"We've been asking all of you to do so much. We know how hard that's been, but it's made an enormous difference".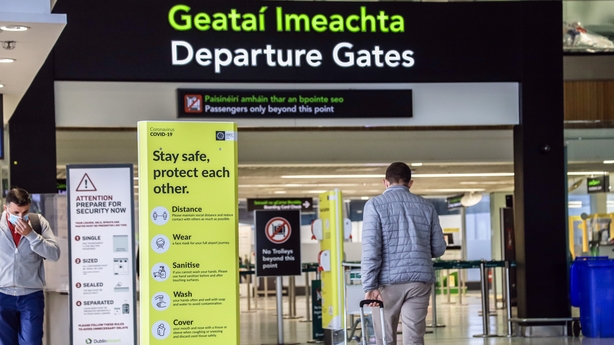 Foreign travel
Megan, in Holy Child National School, asked Dr Glynn via video message about travel, she said she wanted to travel to Poland to see her family.
Dr Glynn replied saying that levels of the disease are reducing across Europe, "and that's going to give us lots more options in terms of being able to travel.
"In addition to that, there's loads of work going on in Ireland and across all the other European countries to develop a new system which allows us to travel from one country to another country."
He asked the children to tell their parents to get vaccinated.
"I was on this program a few months ago and I asked people to tell their parents to wash their hands. Now I'm telling people to tell their parents and everybody they know that they should get a vaccine to protect themselves.
"Hopefully by July, by August, we'll be seeing the impact of that across Europe and we will see people being able to travel.
Vaccines for children
In relation to vaccines for children, pupils in Le Chéile ETNS. Drogheda, Co Louth, asked via video message, will children have to get the vaccine against Covid?
Dr Glynn said: "The people that made those vaccines are currently checking to see if they're also safe to use in children, so that work is happening, and we will know over the next few months what the result of that work is and if it's safe and if it's effective and if we need to use those vaccines then we will. But it won't be at least for another couple of months, before we would start to look at that."
Hugging grandparents
Pupils in Dromore West Central NS in Sligo asked: "Is it really safe to hug our grandparents, because they're a bit confused about that?"
"The simple answer is 'yes', it definitely is safe, but there's a couple of things.
"Your grandparents should be vaccinated, and you should be feeling well, so if you have any symptoms of a cold, or if you don't feel well, then you shouldn't be hugging your grandparents."
Meeting indoors and outdoors
Anú Walsh-Maguire, wanted to know when two unvaccinated families can meet indoors, Dr Glynn said it will be possible in June.
One child posed the question to Dr Glynn about outdoors, and why it is that it's safer to meet people outside.
He said that simply outdoors there is a breeze to blow the virus away.
"It's a really good question because the message that we've had for weeks now is to ask people if you are meeting up with people, try to meet up with them outdoors. It's a much safer way to meet up with other people and keeps you, and them, safe" Dr Glynn said.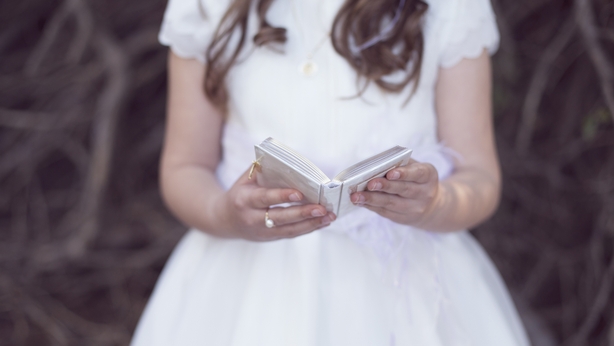 Can communions go ahead?
Children in Our Lady of Good Counsel Girls National School in Johnstown in Dublin sent in a video question where they asked if communions could take place this year.
"All we can say is that they can't go ahead this month or next month. We don't want them to go ahead in May or June, but we will look at how things progress over the coming weeks, and we'll give more advice in a few weeks' time, but for now they shouldn't happen in May or June at least," Dr Glynn said.
Children mixing with other classes
Fourth class at St Matthew's National School in Ballymahon, Longford, asked Dr Glynn when would different classes be able to mix and play together in school.
Dr Glynn said that was one area the Department of Health is working on at the moment.
"Between now and when children finish up for their summer holidays, I don't think anything really will change. Everything that they're currently doing, we'd ask them to keep doing, but I think hopefully things will be in a much better place when they come back to school in September", Dr Glynn replied.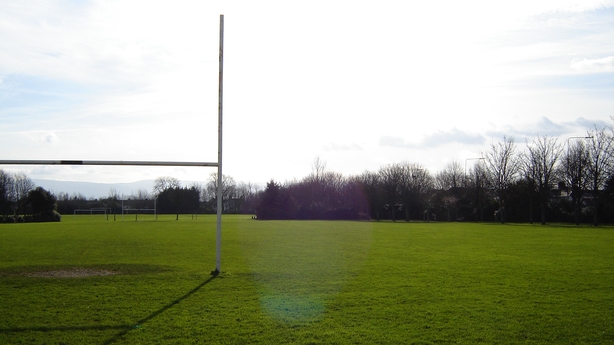 What about attending sporting events?
Eoin in Coláiste de hÍde wanted to know would he be allowed to go to any championship matches this year.
"We certainly hope that people will be able to go to matches, so again, not in May or June, but I think we all hoped that from July onwards we would start to see some people being able to attend outdoor events in particular like matches and then as we get through the summer. Hopefully more and more people will be able to go to events like that" Dr Glynn said.
Many children got in touch with the programme about indoor sports and leisure activities. Dr Glynn said they were examining whether they could resume in July but said that more guidance on that would be revealed in the next two weeks.
Birthday parties and sleepovers
Pupils in 5th and 6th Class Naul National School, Hynestown, Naul Village, Co Dublin, asked about sleepovers, and via video question Marian Nguidjol asked, "Are we allowed to have a birthday party at our friend's house?" as she said her friend's birthday was coming up soon and she wanted to celebrate with her.
"Both parties and sleepovers can't happen yet, and for now, we'd say that if you want to have a birthday party, have it in regard and have it outside, Dr Glynn said..
"We don't want more than three different families coming together at the moment outside. And that's just for the next while."
Why aren't animals being vaccinated?
Dr Glynn said he had to do some research to answer the question from Jed from Blackrock in Co Laois about animals, he asked, "If animals can get Covid, why don't they get a vaccine?"
"I did look up some of the science around this because it's a difficult question and what the science says is that while some animals can get Covid, they don't appear to get very sick with Covid.
"All of the things we say about how to protect yourself also applies to animals. The key over the next few months is not to let your animal do anything that you wouldn't do as a family, and I'm sure you know we haven't had big stories of animals getting sick or anything like that, so it's not something boys and girls need to worry about over the next few months.
Does Dr Glynn get any time to relax?
Nine-year-old Nathan Foley wrote to Dr Glynn to say, "Thank you for telling us all about Covid-19 and how to stay safe. You have worked very hard. I have seen you on the news nearly every day for a year. But I want to know if you get any time to relax - and what do you like to do?"
Dy Glynn said he has not had much time to relax in the last year.
"I'm really looking forward to the summer; being able to do lots more stuff that everybody else is also looking forward to doing over the next few months" he said.
When will life get back to normal?
Eleanor, from St Molaga's SNS in Balbriggan, Co Dublin, asked the thought on everyone's minds, "when will life be back to normal?"
"I think the way children should look at this is that their summer will be pretty normal and hopefully by the time they come back to school next year, most things will be back to normal," Dr Glynn said.
"Things haven't been normal at all for lots of us over the past year. I think all of that hopefully is done with now and from here on things are just going to hopefully get better and better and better.
"I know people really want to do dance classes indoors. I know people really want to have sleepovers. I know people really want to go and travel.
"Thanks to all the work the boys and girls have done over the past year and now the vaccines getting rolled out, all of that is going to be possible.
"We just need to do it slowly and cautiously over the summer, but we are getting there", Dr Glynn said.