A new Transition Year programme is being rolled out in schools across the country to get students thinking creatively about ways to tackle issues such as homelessness and racism.
The Big Idea is a social enterprise aimed at bridging the gap between education and industry.
It's about big ideas and big solutions. Innovators and creatives are asking students to focus on five key areas of concern in our society today - the housing crisis, beating pandemics, ageing populations, managing the health and well-being of teenagers and combating racism.
Racial micro aggressions are at the heart of the project by Orla Mullane and Martin Campbell. They are TY students at Desmond College in Newcastle West in Co Limerick.
The students have created a simplified e-book for young children.
"My mother is Japanese and we thought we would bring origami into the primary schools and teach them a bit about my culture. We have also created an e-book for children showing how words can hurt other people in intentionally.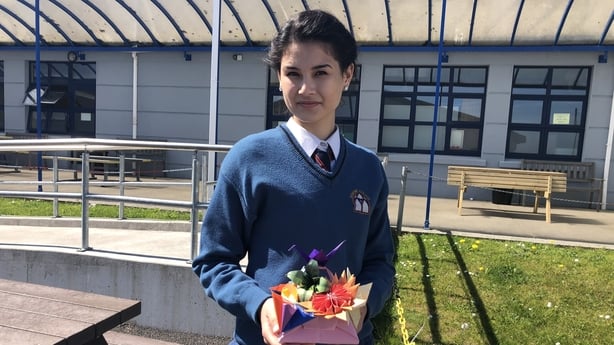 "People ask why are you like this. Why do you look different, the sort of harmless things children say but don't mean. This is where a project like this can really educate at a young age".
Martin Campbell says nobody in the e-book is exactly the same so it is good to embrace your differences.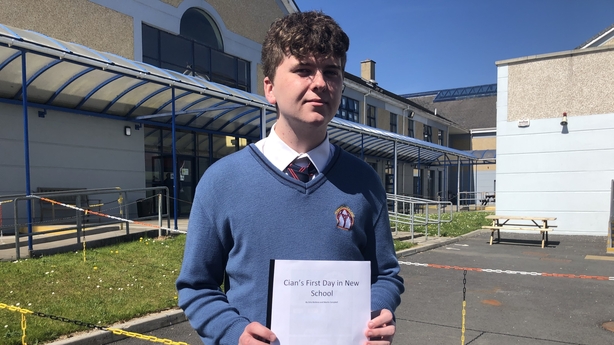 "Our main character is Cian O'Shea and he is starting his first day of school. Cian has lived in Ireland all his life but children might question him because of his colour.
"We think it's so important to education children at a young age and teach them to celebrate differences but recognise everybody as equal."
Big Idea is the brainchild of industrial design expert, Kim Mackenzie-Doyle.
"Creativity can be taught. Ireland has the most progressive innovators with creative mindsets on the world stage, but we are not educating for creative thinking or problem solving. We know by 2025, creativity will be one of the top skills that our world will need".
She said there are 10,000 students on a waiting list to get involved with Big Idea and there is a campaign to attract sponsorship so the programme can be rolled out for free to schools nationwide.
Covid-19 meant no work placements for TY students so the Big Idea has been a welcome 15-week online programme. Gavin Ryder, Eoin Naughton and Nathan Shanahan are TY students at Desmond College and budding engineers.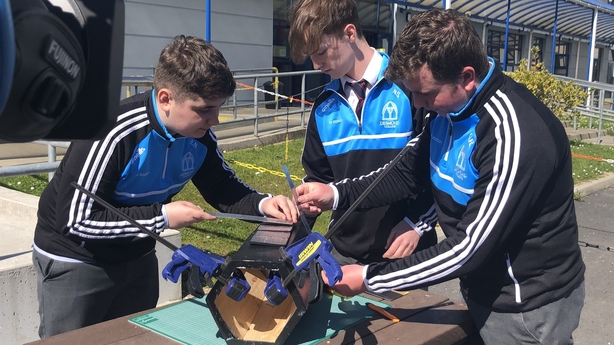 They had some creative brainstorming sessions and developed a miniature prototype of a pod for homeless people.
Gavin Ryder said the Hexi Huts are designed to keep people off the streets in harsh, cold weather.
"We actually came up with the idea through a nature documentary we watched about beehives and the inside of a honey comb structure. That's what we modelled our huts from.
"We think they are a great temporary measure to address the problem of homelessness".
"Our hexagonal prism is a short term measure to stop people sleeping in doorways, under bridges and in alleyways. From our research, we discovered that many people without shelter are easy targets for sexual and racial abuse. This often leads to poor mental health, alcohol and drug misuse".
Eoin Naughten said the pods are very well designed.
"They will have a bed that folds up, desk that folds down and a really long shelf that can hold personal items. The roof will be insulated and the solar panel will gather heat during the day and fitted with a solar panel.
Nathan Shanahan said he thoroughly enjoyed working on the project.
"The three of us put a lot of thought and creative thinking into this project. I'd love to pursue a career in welding. I wouldn't be able to do something like languages.
"I've more of an interest working with my hands. The hands on involvement I had was instructing the project and drawing it out on CAD, welding the project, spray painting the project. It's a genuinely good design".
Donal Enright is the TY co-ordinator at Desmond College. He says the rule book and syllabuses were thrown out in approaching these projects. The students merged their skills and talents to come up with really innovative problem solving.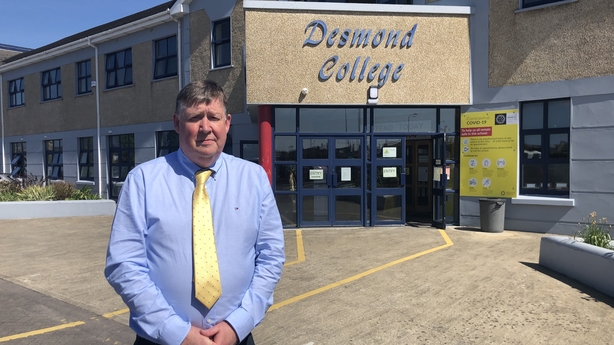 "Some are great communicators, others are gifted with practical ability. They married their skills and produced wonderful work over the last couple of months. I can't wait to see the final outcome".
The projects are amongst dozens being pitched by students and will be judged at an online award ceremony next month.