Two women have come together to drive a new campaign for a law that would define stalking as a standalone crime and they are also calling for longer sentences for offenders.
The two women, Úna Ring and Eve McDowell, in different parts of the country, at different times, experienced sustained harassment by two different men, which culminated in both men bringing their terror to the women's homes.
Both their attackers are in jail, each sentenced to a total of seven years for harassment and other crimes, with the final two suspended.
The two women, whose stories are featured in the Irish Examiner today, have spoken of how they feared for their lives after being stalked and harassed by the men.
Ms Ring, from Co Cork, and Ms McDowell, from Co Sligo, want stalking to be made a separate offence to harassment.
Speaking on RTÉ's Morning Ireland, Ms McDowell said stalking is not recognised as a crime and it is far more sinister than harassment.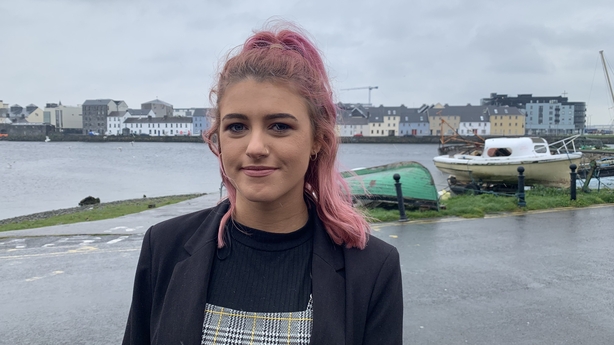 Ms Ring said she would categorise text messaging as harassment, but she believes stalking is far above and beyond that and it is a completely different thing to have someone come to your home or workplace.
Her attacker will serve three years, she said, and this is not enough.
Ms Ring said gardaí need more powers to confront stalkers and tell them to keep away from those they are targeting.
She said she feared her former work colleague, who had been harassing her, would kill her and she considered having her name and date of birth tattooed on her body so that she could be easily identified if she was murdered.
She said she lived in a constant state of high alert from the moment the harassment began.
Ms Ring described how she has lost faith in how she deals with people and wonders if she somehow gave the man the wrong impression.
She described how she was subjected to weeks of messaging from the man in 2020, but this later escalated and she reported the incidents to gardaí last June.
On 7 July, she woke up to find her car wheels were painted pink while on 13 July, her house window was later sprayed with Xs and Os and the words "I win" were written across her window sill.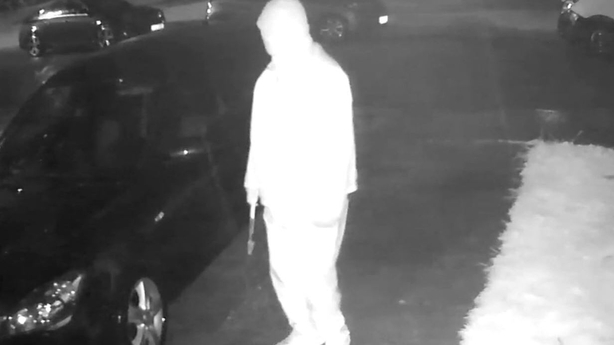 On 23 July, a threatening letter was left on her car. Gardaí set up a surveillance operation on 27 July and the man was arrested on her property. He was carrying a crowbar, duct tape and rope.
Ms McDowell was a student in NUIG in 2019. She first noticed that things were getting out of hand with her attacker when she saw him outside her place of work at 9.30am and saw him again at various points during the day.
Ms McDowell said she told her friends about this because she was not sure if it was coincidence.
He later followed her to two different pubs that evening and to a fast food restaurant and ran away laughing when confronted.
She described the man as "a mutual friend of a mutual friend" and someone she knew, but was not friendly with.
On 27 May 2019, she said she could see the man hiding in bushes near her home so she rang gardaí
That night, she said, she did not sleep and at around 6.50am, she went to the bathroom and woke a housemate who was sleeping on the couch.
Her housemate opened the balcony windows for some air and went to the bathroom.
As the housemate was falling back to sleep, she heard floorboards creak and when she opened her eyes, she saw the man creeping across the sitting room floor. He was holding a hammer.
Ms McDowell's housemate called out "Oh my god. It's him, it's him, get out, get out".
The housemates locked themselves into Ms McDowell's bedroom and called gardaí.
He was later found crawling up the road behind their estate. He is currently serving a seven-year sentence in prison.
We need your consent to load this rte-player contentWe use rte-player to manage extra content that can set cookies on your device and collect data about your activity. Please review their details and accept them to load the content.Manage Preferences
Speaking on RTÉ's Drivetime, Minister for Justice Helen McEntee said her department would review legislation pertaining to stalking "if it is not working".
She said the maximum sentence of ten years is to "reflect how serious an offence that harassment and stalking is", adding "we will continuously keep our legislation under review".