SIPTU has expressed fears that a new government tender for the expansion of employment services could threaten the jobs of up to 300 members working in community-based Local Employment Services offices. 
These staff assist unemployed people with supports ranging from literacy to interview skills to job placements.
While the services are funded by the Department of Social Protection, the staff are not government employees. 
In a letter to the Minister for Social Protection, SIPTU Sector Organiser Jane Boushell urged Heather Humphreys not to change the current community-led system. She is seeking an urgent meeting to discuss the tender. 
Ms Boushell said that while the union welcomes the proposed expansion into areas not currently served, members were  "extremely concerned" at the suggestion that the model would change from a "cost-met" to a "cost-bid" arrangement.
She defended the current model, established in 1995, saying it had served communities and jobseekers extremely well, "building relationships with local employers and tailoring its operation to local circumstances".
The SIPTU organiser noted that Local Employment Services do not just cater for those receiving social welfare payments, but also for those wishing to return to the workforce after gaps including home-making or caring duties.
"It is thus more inclusive than any programme based solely on cost," Ms Boushell said.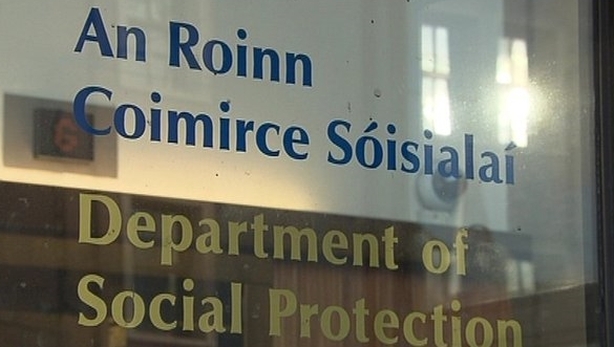 However, in a statement, the Department of Social Protection dismissed SIPTU's concerns, saying it plans to expand services, and that existing operations could apply under the proposed tender.
"This RFT [Request for Tender], which is required to comply with EU procurement rules, will have no impact on the contracts of existing providers in other areas and it is hoped and expected that local community and voluntary organisations will respond to the RFT and offer to provide services in their areas of operation," it stated.
The department confirmed that it has been contracting employment services out to external providers since the 1990s, including Local Employment Services, Job Clubs and JobPath providers, some of which are provided by a range of community and voluntary organisations. 
Separately the department notes that current contracts for all contracted public employment services provision expires at the end of the year, so further tenders are being developed in compliance with EU rules. 
"The procurement process will place a strong emphasis on the quality of services to be provided and it is expected that the current providers will be in a strong position to respond to the RFTs when they issue."
The department also stressed that all of the providers "are contracted to provide employment assistance and advice to individuals, they are not contracted as job placement services".
It revealed that since 2015, JobPath providers have delivered employment assistance to almost 290,000 individuals.
It also pointed out that a 2019 evaluation of JobPath carried out in conjunction with the OECD found that  it delivered improved employment and earnings outcomes for those supported by the service.
The department did not give a current update of how many individuals remain in long term posts secured via JobPath.