Mandatory hotel quarantine has started today for passengers arriving in Ireland from 33 countries considered "high risk". So far 76 people are booked in between now and May.
The system, which isolates new arrivals to prevent the spread of Covid-19, has been in place in other countries for over a year.
Irish people who have had to quarantine in other parts of the world have shared their experiences.
"I was very nervous, it was a surreal experience, even though I knew I wasn't doing anything wrong."
The police and army greeted Emily O'Brien when her flight landed in Adelaide.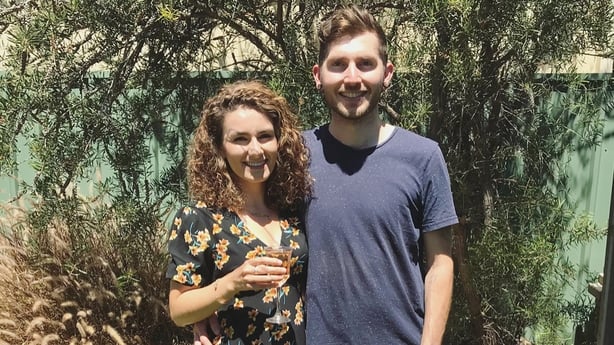 It took her eight months to get there, where her partner was waiting for her.
She said: "Everything just went out the window overnight.
"I woke up one morning, and looked at the news, and there it was the borders were closed."
After securing a special exemption from the Australian Government, she finally found herself on a bus, in a country she had never been to, on her way to a quarantine hotel.
When the hotel manager came onto the bus and informed them that all the rooms would have sliding doors it was a "really big deal".
Fresh air or exercise breaks are not guaranteed in hotel quarantine, even in Australia the experience differs.
Ellie Maher spent two weeks in quarantine in Brisbane around the same time. At her hotel, after her first negative PCR test, she was allowed to sit by the pool for hours at a time.
"I was really lucky, we could chat to the other people in quarantine and to the police officers," she said.
"At the moment, my dad is quarantining at the Gold Coast and he can't leave his room at all."
In Singapore, where the fine for breaching quarantine rules is S$10,000 (€6,300), breaks for air outside the hotel room are not permitted.
"The room itself was sealed, you couldn't step out onto the balcony, and you weren't allowed out the door," explained Jonathan Le Gear.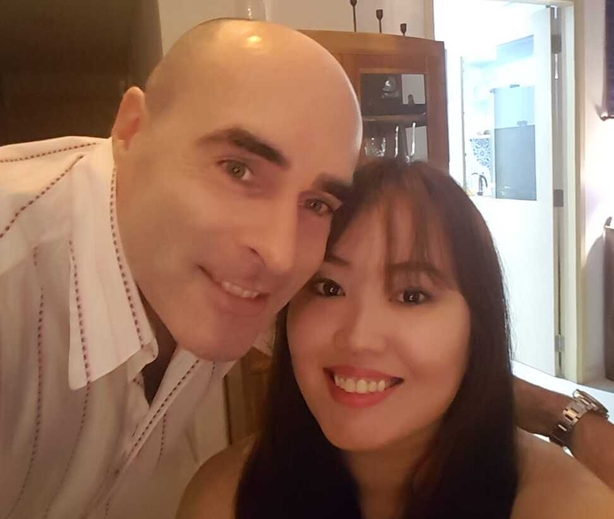 The Irishman lives in Singapore but works in the oil and gas industry so has to travel. He was returning from spending four months on a vessel at sea.
"It makes perfect sense," he said.
"Singapore has almost zero cases in the community. Occasionally, cases are imported but like me, they go to quarantine, and they are caught there, so they aren't mingling and spreading it in the community."
The costs of completing a 'Stay Home Notice' at a dedicated facility in Singapore is slightly cheaper than in Ireland or Australia. It costs €1,300 for 14 days.
New Zealand's mandatory quarantine, known as 'Managed Isolation', as well as the closure of its borders to almost all travellers is credited with keeping Covid-19 cases at close to zero.
Kelly Michelle O'Connor, from Co Kerry, was granted a partner visa in December so she could move to New Zealand to be with her boyfriend, a rugby player she met in Ireland.
Once she arrived at her quarantine hotel her only contact was with the defence forces and the medical staff.
"At the start, they told me that I had come into close contact with someone that was sitting beside me on the allocated seats," she said.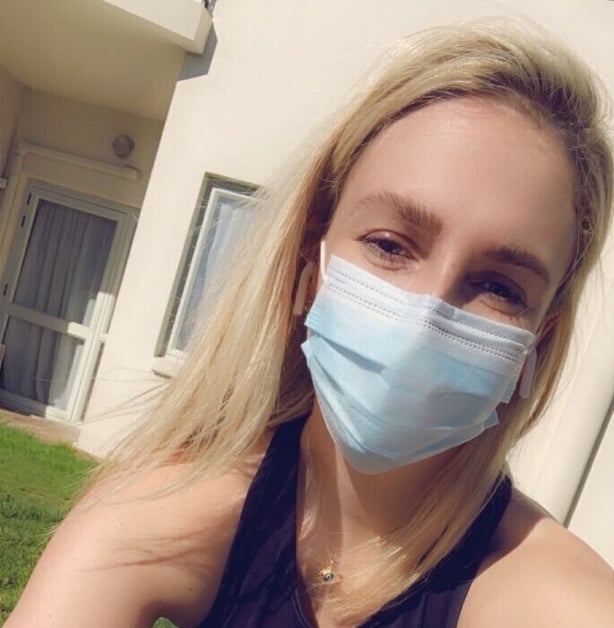 "I got very upset, and I was crying," she explained.
Afterwards, the wellbeing team sent her a teddy with the caption "we know that these troubling times are hard, and it makes it even harder when we can't give you a hug when you are upset".
As a result, she was confined to her room for ten days, although her boyfriend would come and wave at her from the perimeter fence.
"I'm fine with being alone, but lonely is a different feeling. It was difficult," she said.
Keeping to a routine and staying active is recommended by those who've been through it.
"I did a lot of mindfulness, which I think is important to protect your mental health," said Grace Odlum, who had to quarantine in Singapore, having travelled there to start a new job.
"I also moved my bed into the middle of the room to create a running track where I would run 4 to 5 kilometres most days."
As for those who have company, be it a loved one or a family, being cooped up in a single room brings its challenges.
Brendan Lawless and his fiancé Louise say they were "very lucky" to have a balcony.
"Everyone is super nervous about what room they will get," said Brendan.
"We had that tiny bit of extra space, which was really good with two people."
The couple survived the experience and got married in Australia last week, after cancelling their wedding plans several times in Ireland.
"The world we came out into is so different to Ireland right now," said Brendan.
"Once we got through it together, we could go and do whatever we wanted."
"We can go out for dinner, we can meet up with our friends, and do our own thing, it was completely worth it for us."