An ongoing and sometimes rancorous dispute within the Green Party led to friction within the Coalition this week - raising questions about its cohesion.
The Green Party TD for Dublin South Central, Patrick Costello, pulled the trigger on Monday by taking High Court action in which he questioned the constitutionality of the Dáil voting through the controversial EU-Canadian trade deal, known as CETA.
The initial fallout was within the Green parliamentary party.
A member told me: "We were totally blindsided by his solo run. He told no-one until after he had lodged it with the High Court."
Another said: "It's fair to say we are deeply unhappy about it - particularly not being informed in advance of the action being taken."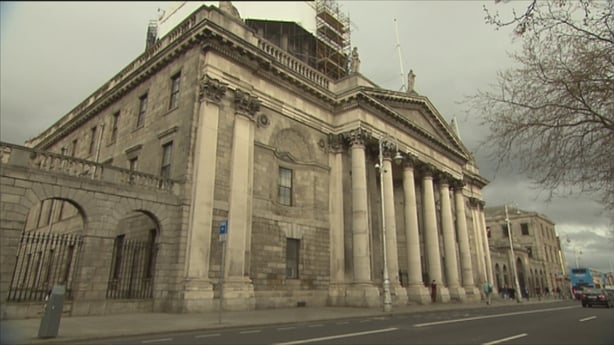 Then the fallout bled into the Coalition.
Ratcheting-up the rhetoric, Tánaiste Leo Varadkar declared to his TDs, Senators and MEPs on Wednesday, in a waspish way, that Deputy Costello's actions were worse than voting against it in the Dáil.
That rebuke was made in a private meeting, but one which was always bound to go public. While the Greens viewed the comment as unhelpful hyperbole - typical, said one - the Fine Gael parliamentary party lapped it up.
One senior attendee described Deputy Costello's action as "bizarre", adding: "When you are a government TD, you can't take a court case against the Government as a private citizen. You either support the Government or you don't."
Another said that they couldn't conceive under any circumstances how the case would be successful.
The Fianna Fáil view on the week's row was far more muted. A senior backbencher said the party was "benign enough on it".
Yet Deputy Costello isn't alone within the Greens in his firm opposition to CETA, and in particular the provision under which companies can sue a state, for any breaches of their rights, through an Investment Court System rather than the national courts.
On the RTÉ News podcast Your Politics, the Green TD for Dublin Central, Neasa Hourigan, gave a full-throated backing to her party colleague, adding it was "no secret" that she had substantial reservations about the deal.
She said: "The question is... if you are in any position of power, and you are being asked to do something which you expect might not be legal, you need to speak up."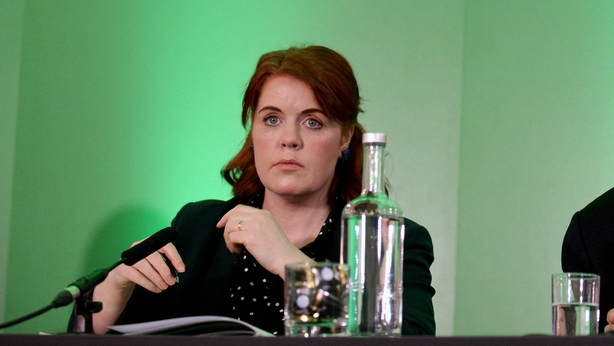 The problem for both deputies Hourigan and Costello is that they are a minority within the Green parliamentary party.
One member told me that because Patrick Costello hadn't informed them of his High Court challenge, it meant "... many question his motives. Even those who were on the fence about entering government are unclear about what he is doing. And he still hasn't full explained himself."
This isn't an issue of personalities: it's about a battle for the heart and soul of the Green Party, in which a minority see politics as an extension of their activism and don't want to compromise easily - or sometimes at all. That's a big problem when you are in a coalition government.
One Fine Gael figure's considered view was that "...the Greens are just a bunch of activists and not politicians. They are driven by emotion rather than sense." Greens would reject this as ridiculous, but that's a view held by a good number of backbenchers.
The schism within the Green Party isn't a secret. Hourigan herself said in the podcast that there had been a huge amount of "turmoil" within the Green Party's collective of TDs, Senators, and MEPs since the General Election.
The coalition partners are also keenly aware.
A different senior Fianna Fáil backbencher said: "I'd say there's a view that Greens might lose one or two [TDs] but hopefully no more. They'd hope that leading Greens might fend it off but, if not, then two gone."
A number of high-profile councillors have departed recently, slamming the door on the way out.
South Dublin Councillor Peter Kavanagh said he left, in part, due to "threatening and abusive" anonymous phone calls and emails due to his critique of party decisions and opposition to the Programme for Government.
Cork City Councillor Lorna Bogue walked out, saying her departure was down to the Government's mishandling of the Mother and Baby Homes Commission and other issues.
Yet the writing was on the wall. Her earlier critique of Green Party leader Eamon Ryan's proposed Climate Action legislation was as forensic as it was ferocious.
Lorna Bogue's former colleagues issued a statement wishing her the best, and poignantly stated: "Lorna has given most of her adult life to the Green Party. She was central to rebuilding the party when it was at its lowest electoral ebb."
Behind the scenes, however, a realpolitik applies.
One senior Green said he accepted that some members had an "intrinsic belief" that international trade was a "bad thing", particularly when this was allied to an anti-globalisation outlook.
However, at the same time, they felt that "mischievous" people were "making hay" out of the internal difficulties, despite the fact that the general membership was clearly supportive of going into government and wanted their TDs to "get things done".
And getting things done is precisely what they intend to do - even if it means that there are more departures from the council chambers or even the Dáil.
A signal of that intent came in the form of a letter from Eamon Ryan to the membership last month.
While noting there were "very different views on the [CETA] investor dispute mechanisms", and stating the party must ensure "all views and perspectives are considered", the party leader concluded: "Our position has to take into account the commitments we have made within the Programme for Government."
Reading between the lines, he was indicating the Green Party is not going to collapse the Government over CETA.
One longtime Green member spoke for many when he said: "It would be crazy to die-on-the-ditch for an issue like CETA. While it's important for activists, the public won't thank you for it. If you are going to have a massive row, it has to be one that would resonate with the doorsteps."
That said, the Green leadership didn't resolve the issue by ramming through the CETA vote. Instead, it was agreed last month that the controversial trade deal will be considered at Oireachtas Committee level.
Patrick Costello issued a statement to "welcome the news". Neasa Hourigan posted a video message in which she was clearly elated with the outcome.
The Deputy Leader of the Greens, Catherine Martin, said, somewhat enigmatically, that she was happy with the outcome after voicing her concerns to party colleagues and having listened to the membership, NGOs and civil society groups.
However, she also pointed out in radio interviews that the issue of CETA had not been kicked upstairs, during the Programme for Government negotiations, when she, Fianna Fáil's Dara Calleary and Fine Gael's Simon Coveney were tasked with resolving any knotty problems.
Yet kicking CETA into an Oireachtas Committee was advisable given internal pressure, and external advocacy from formidable environmental campaigners like Attracta Uí Bhroin.
One long-in-the-tooth campaigner texted me that the reason CETA going to Committee was "... everything to do with internal Green Party pressure".
That was confirmed by the Chair of Dún Laoghaire-Rathdown County Council, Cllr Una Power. She told me of the "shock" some members felt when CETA appeared on the Dáil agenda, in the last sitting before Christmas, with a slated debate of just 55 minutes in duration.
"There was a sense of urgency among activists to oppose this. And despite the limitations of organisation, due to Covid, an online campaign was quickly created," she said.
Cllr Power felt that fact that CETA was going to an Oireachtas Committee for discussion was "... a testament to the work of all involved".
A high-profile member of the Greens, who participated in the subsequent two online internal discussions on CETA and described them as excellent, felt the party needs to act like a party. They said: "We need to learn from our Green colleagues in the EU who do their debates in private and then present a united front in public."
Their view was that CETA would not split the party because the organisation "really made an effort to reach out and listen". But when I pressed them on the possibility of further resignations, they said: "Do I believe a couple of people might leave? Perhaps. But we will have to wait and see."
Maybe, just maybe, the Green Party will be able to resolve its internal divisions.
Dublin Central TD Neasa Hourigan told the Your Politics podcast that she was "very comfortable in the Greens" from a policy perspective. While she helped form the left-leaning Just Transition Green ginger group, the deputy said it wasn't a splinter group preparing to set up on its own.
That said, the Dublin Central TD said she couldn't predict where she would be, politically speaking, by the end of the year.
Many Greens believe in their gut that there will, inevitably, be another crisis and more departures. CETA isn't the problem - it's more about what the Green Party should be doing.
A longtime Green member told me: "In my opinion, it is no accident that the leading campaigners online against CETA ratification are the same individuals that left the Green Party over going into government. They want to be in opposition."
A senior Green concurred, saying: "It's the same characters all the time. And in my view, they are working very closely working together."
Amid the Green Party's ongoing introspection, a senior Fianna Fáil deputy told me he was looking forward to the upcoming engagement on CETA.
"The discussion at Committee will be fiery."