A survivor of sexual abuse by a Jesuit priest and teacher at Belvedere College in Dublin has urged other victims to come forward.
Yesterday, the Jesuit Order issued a statement naming the now deceased member, Joseph Marmion, and said he sexually, emotionally and physically abused boys while he was on the teaching staff in the 1970s.
The order said it had engaged with a former Belvedere pupil who was 13 when he was abused by the former priest.
Today, another victim has come forward to add his voice.
Joe was a student at the school in the 1970s.
He said everyone knew Marmion was abusing pupils, but the reason it did not come out was that "he was quite a force within the school, with other teachers, with the pupils".
Joe said he does not know how victims were chosen, and does not know why he was one of them.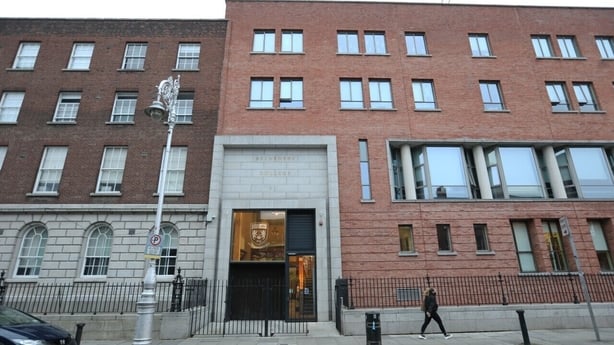 "One of the things he abused was the confessional. Tell me all your thoughts and stuff," he said.
"So I would be like, was that a confessional or was it ... he was very clever and very manipulative, that's the evil that he had. He was not out of control or being controlled by his urges, this guy was a planner.
"He was premeditated, clever, manipulative, a highly intelligent creep."
Joe recalls the children trying to help each other in "kids therapy sessions", but they went no further. Adults were not informed.
"I regret that, but he had such power. Plus there was always this ... well was that a medical exam or something else, was it a confession or was it something else. It played with your mind and of course he was held up to be a senior person."
The Jesuits say that Marmion was removed from the teaching staff at Belvedere College at the end of the 1977/1978 academic year.
It followed receipt of information from concerned parents in 1977 when disclosures of sexual abuse were received by the school.
He spent a year on sabbatical in Paris with the Jesuit Community Saint François Xavier.
However, on a trip home from the United States, Joe was surprised to see his former teacher get off a bus in Dublin. He thought the Jesuit priest was still in Paris.
He hired a private investigator to ensure Marmion did not have access to children and was assured that was not the case.
Regarding the statement by the Jesuit Order yesterday, Joe said it was very late in coming and should have been made sooner.
However, he described it as cathartic for other victims, and said it was clear the Jesuits knew what was happening earlier, by their own admission.
He commended the former pupil that went to the Jesuits in 2019 "provoking this".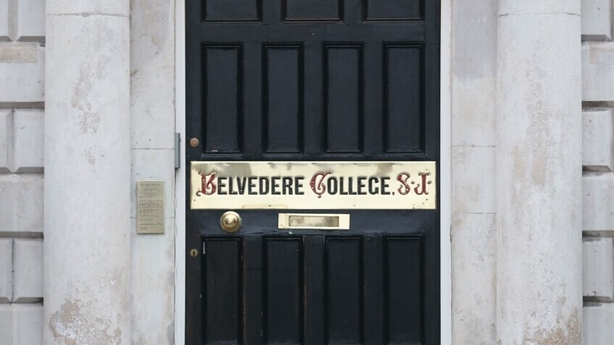 "It's a little odd that conversation was in 2019 and we're only hearing now. The right thing to do would have been to come forward earlier and acknowledge this. That didn't happen, but now better late than never," he said.
Despite the difficulties Joe faced at the hands of his former teacher, he said he has many fond memories and good connections from Belvedere.
But he also feels the school should fully acknowledge and atone for the past.
"Now is the opportunity to come completely clean. If there are other reports or victims out there, now is the time to step up and get this completely out in the open and move forward," he said.
The Jesuits of Ireland said they wish to reassure people that child protection reporting is part of a "highly developed system of monitoring" in Belvedere.
A spokesperson has said that practices of child protection have "changed entirely" over the years in Belvedere College.
It said there was mandatory reporting, and monthly reports on bullying and disciplinary issues.
"We employ two lay chaplains, and two full-time guidance counsellors. It is fair to say that part of every subject inspection includes an element of child protection," the spokesperson said.
The college said the primary concern of the 36 form tutors and six year heads is the welfare of the students in their care. It said there is a safeguarding team, as well as a junior and senior student support team, in the college.
Joe said hopes that telling his story will help others.
"I think a full accounting of what was known is necessary and whoever wants to come forward can, that's why I'm adding my name to this.
"I think that's the best thing for everyone concerned at this point," he said.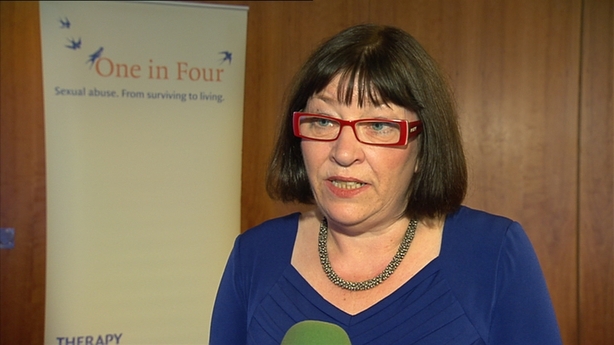 Those abused by Jesuit priest urged to take 'courageous step forward'
The Chief Executive of the support organisation One in Four has urged anyone who was abused by Marmion to take the "first courageous step" and come forward to seek support.
Speaking on RTÉ's Morning Ireland, Maeve Lewis said that given Marmion worked at Belvedere and Clongowes Colleges, as well as in other postings, there are likely a large number of victims.
She said that it was very positive of the Jesuit Order to actively encourage anyone who was abused by Marmion to come forward.
Ms Lewis said that the order needs to consider a redress scheme or non-adversarial response for those who suffered abuse.
She said the experience of One in Four is that many victims of sexual abuse in an institutional setting want independent support.
Ms Lewis said that research shows many homeless people have had an experience of sexual abuse in childhood and "the intense shame, pain and residue of abuse" can lead to addictions and continue throughout their lifetime.
Anyone affected by this issue can contact One in Four at oneinfour.ie or at 01 662 4070, or can contact rcni.ie or towardshealing.ie for help.