The street artist behind a large mural of Greta Thunberg in Dublin city centre says she hopes it refocuses attention on the issue of climate change.
Emma Blake's latest work spans the side of a building on Chancery Street, next to the Luas Red Line.
Ms Blake's mural shows the teenage climate activist from Sweden speaking at the UN Climate Summit in 2019, when she condemned world leaders for failing to tackle the problem.
It features an excerpt from Thunberg's stinging speech in which she warned that "the world is waking up and change is coming".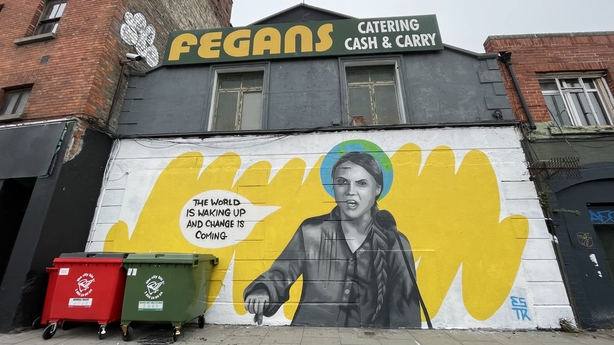 Ms Blake said: "The biggest thing that was in the news before the pandemic was the environment and climate change. It was all about deforestation in the Amazon rainforest, wildfires in Australia and all the damage that climate change is doing.
"Throughout the last year, the pandemic has dominated news coverage and rightly so. Climate change and climate activists have taken a back seat in the news.
"But I feel that while we are going to come through the pandemic, we are still going to have to face this huge issue, the biggest that humanity has had to face. So, I feel we need some more light shone on this whole issue."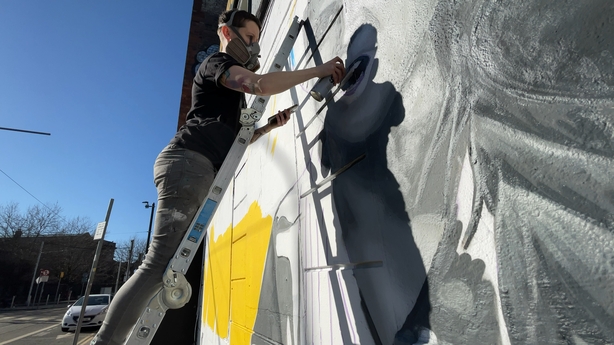 Ms Blake has gained acclaim and attention for a whole series of lockdown-inspired murals, including several in her home estate of Kingswood, in Tallaght.
One mural of Cardi B, which referenced the rapper's viral coronavirus rant and encouraged people to respect social distancing, attracted millions of views online after she reposted it on her own Instagram account.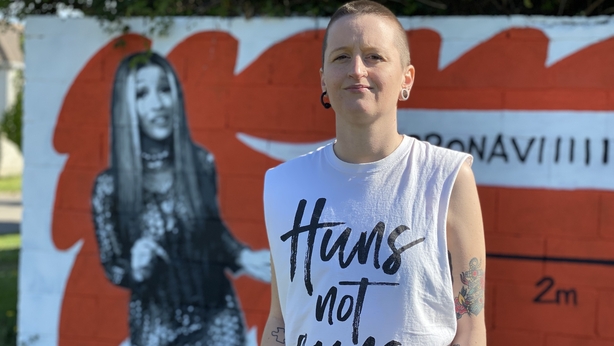 Ms Blake explained that she painted the Greta Thunberg mural in the city centre after forming a support bubble with her partner.
She said: "For Greta to be able to address the whole world the way she did, at such a young age, is just inspirational. 
"Climate change is not just the responsibility of young people. They inherited this problem.
"But at the same time, I do think young people need to be encouraged to get involved in climate activism if we are going to turn the tide."