A Dublin street artist has finished her latest mural in a series of works using pop culture to thank frontline workers and highlight social distancing measures.
Emmalene Blake's 'Stay at Home' murals appear on the walls of the Kingswood estate in Tallaght, Dublin, where she lives. 
So far, they have featured rap superstar Cardi B, singers Dua Lipa and Robyn, as well as rock group The Police.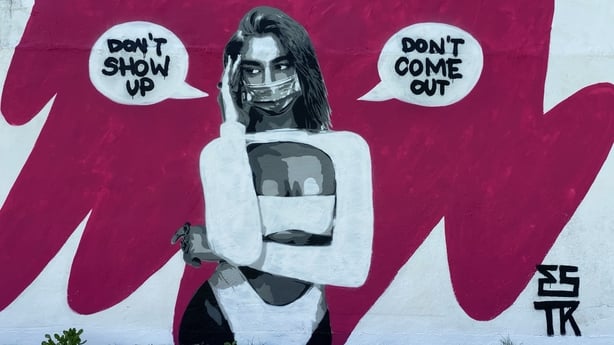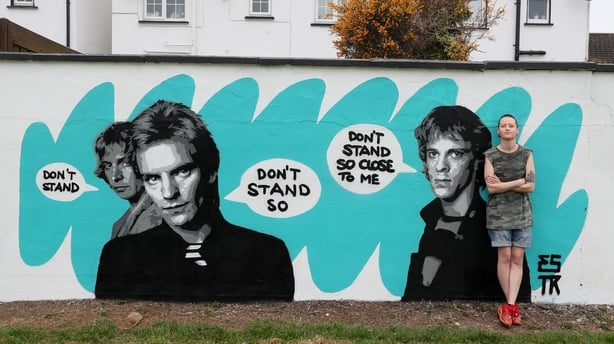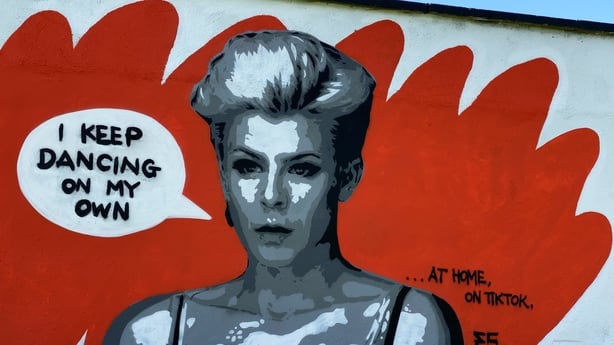 Her latest work incorporates artwork from local children thanking healthcare workers.
Emmalene said: "I was getting such a great response from the community, especially the kids in the community. They absolutely loved them.
"We have a Kingswood community Facebook page, so I asked if any kids wanted to do a drawing or offer a message of support for frontline workers, or any other workers, like bus drivers or shopkeepers. Everyone who is still going to work and keeping the country running.
"I have painted a few of the kids from the area on the wall. In between the images of the kids, I have recreated all of their drawings."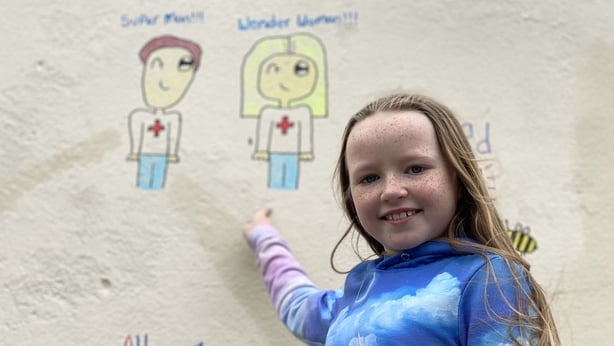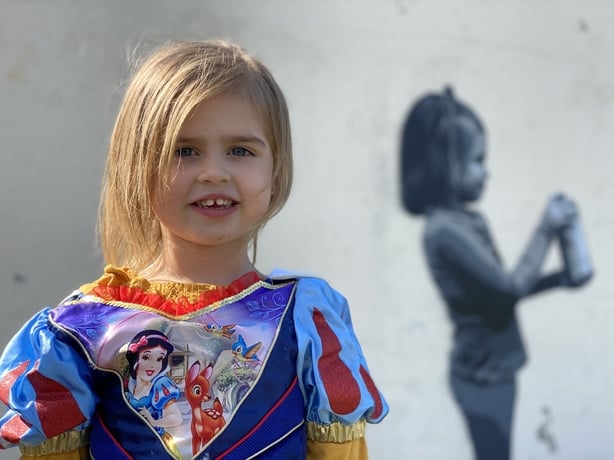 Earlier this month, Emmalene turned Cardi B's viral soundbite of 'coronaviiiiiiiirus' into a two-metre social-distancing measurement.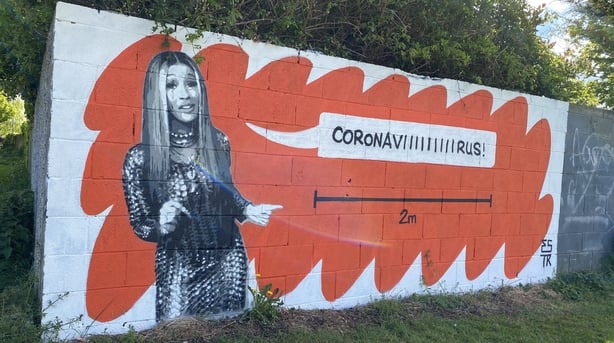 The star shared a photograph of the mural to her millions of followers on social media. 
The post now has more than three million likes on Instagram.
Emmalene said: "I wanted to paint something that was kind of lighthearted but was also reminding people about social-distancing.
"I know there are the infographics and different things that the Government has been releasing, but I was thinking that bringing pop culture into it would resonant with people a little bit more."
The response from the local community has been positive and supportive. 
Neighbours have offered up their public-facing walls to the artist as her blank canvas.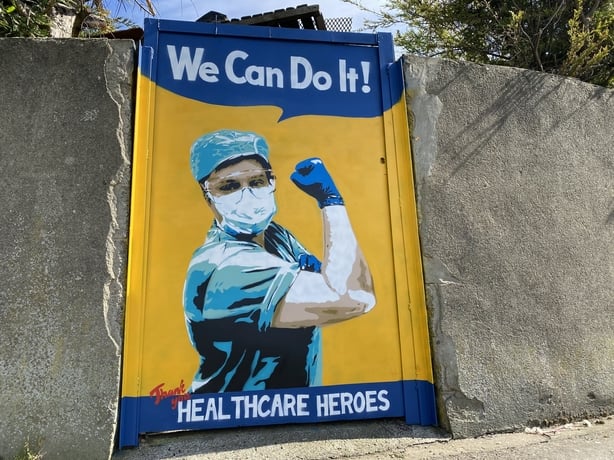 They also donated €1,000 for Emmalene to buy more paint and continue her series.
Emmalene said: "I'm going to keep the series going. They've done that fundraising for all that paint so I have to use up all that paint!"