Minister for Foreign Affairs Simon Coveney has said while people have a right to protest, yesterday's protests in Dublin city centre were not legitimate.
Speaking on RTÉ's The Week In Politics, Mr Coveney said virus restrictions have caused a lot of angst, but what gardaí had to deal with yesterday was "thuggery".
"Yesterday wasn't legitimate protest. It was people who were intent on thuggery, and violence and intimidation of the guards and the State.
"When someone is firing a rocket or firework from a few metres away from guards, that is not appropriate and I hope the courts deal with it as quickly as possible," he said.
Minister for Foreign Affairs and Defence @simoncoveney tells #rtetwip that yesterday was not a legitimate or acceptable protest and thanks An Garda Síochána for their 'unstinting efforts' during lockdown #covid19 pic.twitter.com/sXH70JdGSr

— The Week in Politics (@rtetwip) February 28, 2021
Sinn Féin TD for Dublin Fingal Louise O'Reilly described the protests as far-right action and a "slap in the face for frontline workers". She said what happened yesterday was an absolute disgrace.
She welcomed clarification from Garda Commissioner Drew Harris that there was no corroborating evidence that members of the far-left were involved.
Ms O'Reilly said it was regrettable that the commissioner's earlier statement that the far-left was involved was repeated by Minister for Justice Helen McEntee on radio earlier today and said she hoped the minister would also clarify her statement.
Sinn Féin TD @loreillysf calls yesterday's protest a 'slap in the face for frontline workers' #covid19 pic.twitter.com/nFgjsMPOuP

— The Week in Politics (@rtetwip) February 28, 2021
Independent TD for Roscommon-Galway Denis Naughten said his fear was if proactive action is not taken there will be more momentum behind what are currently fringe groups.
Commissioner Harris this morning issued a statement clarifying remarks he made in relation to those involved in yesterday's protests.
Later, speaking on RTÉ's This Week, Minister for Justice Helen McEntee said some of those at the protest were individuals with previous connections to far-left violent groups or organisations.
She said she was appalled at the scenes yesterday and there is a need to ensure "that those responsible for spreading this kind of hate are not allowed to do so".
Call for gardaí to be vaccinated soon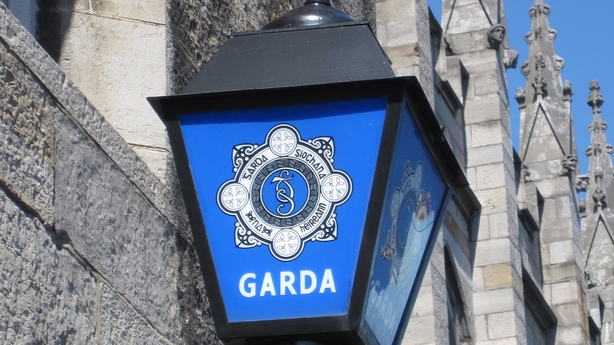 The General Secretary of the Association of Garda Sergeants and Inspectors said the protests were unacceptable and showed a "blatant disregard" for the safety of gardaí.
Speaking on the same programme, Antoinette Cunningham said the Garda Commissioner had overall responsibility for the operation and was on site at the control centre.
She said it would be wrong of her to comment on the overall preparation for the protest, but unexpected events happen all the time.
"Events like this can take a turn and I think gardaí acted with great strength in the face danger and a lot of stress and I commend them for that," she said.
She said bottles of urine were also thrown at gardaí and that along with the overt danger of protests, members had to deal with the "double danger" of the virus.
Ms Cunningham said there should be serious consideration that gardaí should be vaccinated "as soon as reasonably possible" after the most vulnerable and healthcare workers.
She also said that the AGSI and Garda Representative Association have not had operational guidance, details or instructions on how to call to homes to check on mandatory quarantine, or quarantine in hotels.
"If we receive an operational order, of course we will carry that out. But what we can't do, ever, is enter into a person's home unless we have the legal authority to do that. The legal authority, in this case for mandatory quarantining, doesn't exist," she said
"The same problem keeps emerging: Can we cross into someone's home if nobody answers the door? And the answer to that is no," she added.
She said members had been seeking a meeting with Minister McEntee for three months to express concerns regarding the safety of gardaí during the pandemic and policing regulations.
Tánaiste says no excuse for yesterday's violence
Tánaiste Leo Varadkar said that yesterday's disturbances in Dublin were a riot rather than a protest and there was no excuse for using that kind of violence.
He said it was lucky that somebody did not get seriously injured or killed.
Mr Varadkar told Newstalk radio that during a pandemic, there should not be any protests and that gatherings of this nature were not allowed in Level 5 lockdown.
The Tánaiste commended gardaí for doing an "amazing job" and getting the situation under control very quickly.
He also said there was a responsibility on social media platforms to remove harmful content and misinformation.
Mr Varadkar said that new legislation would set up an Online Safety Commissioner who would order platforms to take down content and anything that incites violence.
The Dublin West TD also said everyone must push back against this type of "extreme populism", which he said also appeared in mainstream politics.