A mid-summer Government deadline for completing talks on the transfer of 3,000 local authority water services' personnel to the Irish Water utility is "wildly optimistic", and could increase the risk of industrial action, according to the Fórsa trade union.
Yesterday, the Cabinet approved a policy paper on the amalgamation of all water services within Irish Water, which included a deadline of July for the completion of ongoing talks at the Workplace Relations Commission, with the transfer of staff to be completed by the end of 2022.
It argues that the current system whereby water services are delivered by 3,000 local authority staff under Service Level Agreements with Irish Water is unsustainable, inefficient and impeding further improvement of water services.
Unions have raised serious reservations about the plan, as staff fear they will lose their public service permanent and pensionable status, as well as other terms and conditions.
Yesterday's policy paper envisages Irish Water separating from Ervia by 2023 and becoming a standalone publicly-owned regulated water services utility.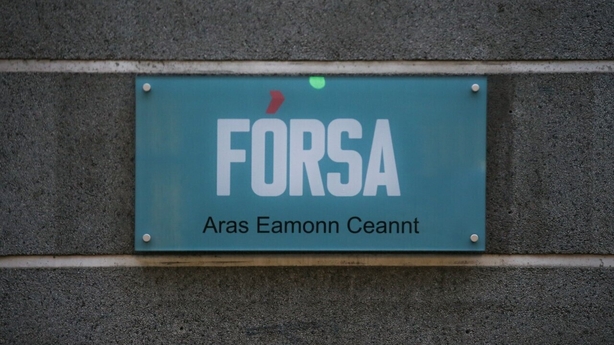 Fórsa said that while the assurances given by the minister that local authority workers would not be forced to transfer to Irish Water, the minister's belief that the discussion could be completed by the summer were wildly optimistic, and "rushed negotiations could increase the risk of industrial action".
"Local authority workers have no interest in transferring to Irish Water," said the union's top local authority official Peter Nolan.
"Workers are concerned for their futures and for the future of water services, which they perceive to be under threat of eventual privatisation. This generally means poorer services, weaker environmental protections, and higher prices for consumers," he added.
He warned that Fórsa expected all existing agreements, including those on transfers within the public sector, to be honoured in full.
The negotiations have focused on a four-strand approach, dealing with conditions of employment, the status and governance of any new water entity, constitutional protection against privatisation, and concerns about the threat to wider local government services should they lose a substantial income stream.