It was birthday present like no other for Mary Kelly who turned 101 years old today.
Mary, from the Navan Road in Dublin, received her first dose of the Covid-19 vaccine at the Centric Health Medical Centre.
After the injection, it was time to celebrate with staff and her two daughters.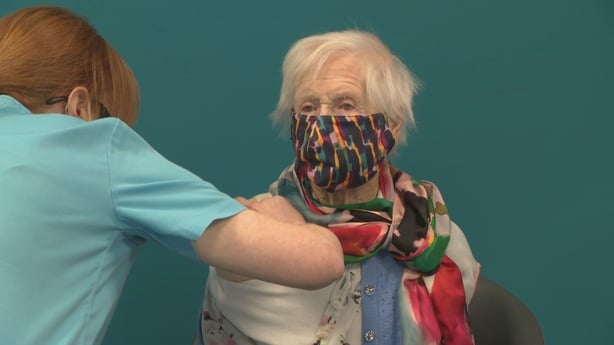 "Watch yourself, that's all you can do, you have to go out you have to do things ... I'm very careful now," Mary said.
101-year-old Elizabeth Gorman, the clinic's eldest patient, also got her first dose of the jab.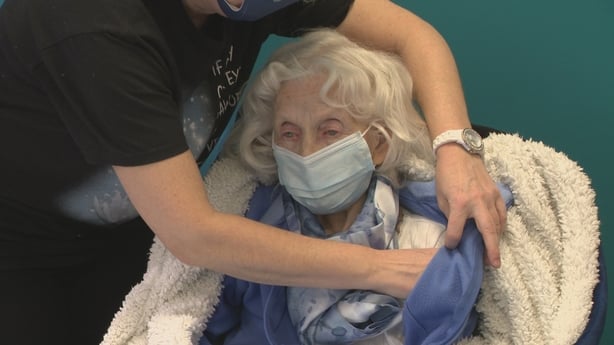 There was a special recorded message for the centenarians from Tánaiste Leo Varadkar.
He said: "Hi Mary and Elizabeth. I heard you were getting your vaccine today so I just wanted to say well done on that.
"I know as centenarians I'm sure you've seen years much tougher than the one we've just experienced and I would love to hear about that sometime. But the vaccine gives us a lot of hope and it's great you are receiving it this week.
"Mary I believe it's your birthday, so I just wanted to offer my congratulations to you too."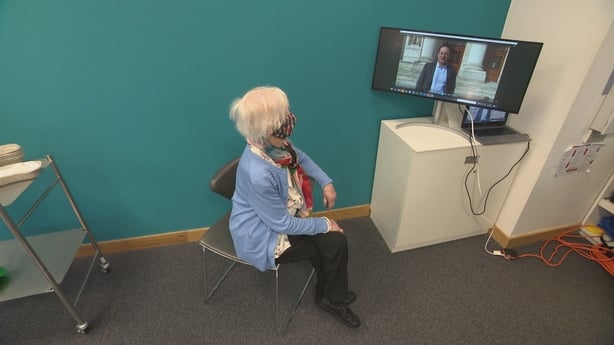 Mary and Elizabeth are among the more than 12,000 over-85s that are getting their Covid-19 vaccine this week.
It is expected that 72,500 people in that age category will have had their first jab in the next three weeks.
Dr Roisin Lyons, who administered Mary's injection, said it is a fantastic privilege.
"It's really great for our patients and the community at large. There's been great hope and optimism and the uptake has been really positive," Dr Lyons said.
Meanwhile, in Co Galway, Bernadette O' Sullivan, who is a nursing home resident the Hillside Nursing Home in Aughrim, marked her 100th birthday today.
She was also among the 25 residents who were administered their second dose of the Pfizer-BioNTech vaccine this morning.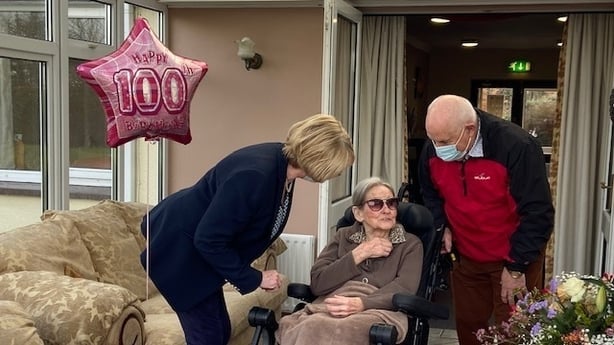 Bernadette, also known as Breedh, was born in Ardranney, Kiltomer in 1921 and has seven children, 25 grandchildren and seven great grandchildren.
The 100-year-old lived all of her life in Galway and Athlone and has been a resident of the Hillside Nursing home since December 2020.
The home has successfully remained Covid-free throughout the pandemic.