The Minister for Further and Higher Education has said it is "beyond unhelpful that anyone would walk away" from talks around this year's Leaving Certificate exams.
Simon Harris said in his view students had been making the most sense when they said that clarity is needed. 
He said there was still scope for resolution and people need to "get in a room and get this sorted and stay in a room until it's sorted".
Mr Harris was speaking at the launch of a further education programme for recipients of the Pandemic Unemployment Payment who work in the hospitality sector.
He expressed disappointment over the Association of Secondary Teachers, Ireland's decision to step away from the talks.
He said Minister for Education Norma Foley had been trying her best to find a way forward that serves students well.
ASTI pulled out of the talks in protest at what it said was the prioritisation of a calculated grade-type assessment over the sitting of exams.
In a statement this evening, ASTI representatives said they had "constructive engagement" with the Minister for Education and her officials today.
The statement continued: "More work is being done with a view to finding a resolution to the impasse. The ASTI will not be commenting further at this time."
We need your consent to load this rte-player contentWe use rte-player to manage extra content that can set cookies on your device and collect data about your activity. Please review their details and accept them to load the content.Manage Preferences
On the prospect of a predicted grade system being introduced, the ASTI had previously said that a dearth of assessment data on this year's Leaving Cert students meant teachers would be guessing grades rather than calculating them.
It favours some version of exams for students, but said the talks had become about the opposite.
The ASTI's sister union, the Teachers Union of Ireland, said it is committed to remaining in the talks. 
TUI President Martin Marjoram said it remains committed to the exams talks process and can positively influence the direction of this year's Leaving Certificate.
He told Morning Ireland it is important that the expertise and experience of teachers informs the process and the best way to do that is to take part in a very active way in the talks.
Mr Marjoram said he thinks a conclusion will be reached in good time.
He said that the public health advice states that "we should be able to hold onto a written examination ... and hopefully other elements of assessment".
The leadership of both unions met Norma Foley this afternoon.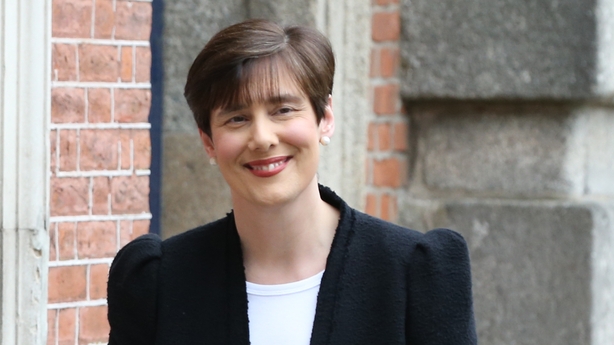 Meanwhile, Minister of State with Responsibility for Skills and Further Education Niall Collins said he was shocked by the ASTI's decision. 
He said that "the ASTI haven't been asked to give up their mid-term break, they haven't been asked to reduce their Easter holidays, they haven't been asked to push the Leaving Certificate out into July.
"What we're trying to achieve is what the students have asked for, which is a choice and I think everyone has to pull together." 
A union representing second-level students said uncertainty around the exams is causing "stress, anxiety and worry to skyrocket amongst students".
The Irish Second-Level Students' Union said it is "shocked and disappointed" by the ASTI announcement.
"It is adding fear into an already high pressure situation, and the delivery of clarity for students has been further pushed out due to this breakdown in talks."
Speaking on RTÉ's Today with Claire Byrne, ISSU President Reuban Murray said students have already been through a "horrendous year" and all stakeholders need to come together and take responsibility to try find a solution.
He said the union has been bringing pragmatic solutions to the ASTI concerns and it is disheartening to see they have withdrawn from talks. 
Labour's Education spokesperson Aodhán Ó Ríordáin called on the union to "return to the table" and stay at the talks despite the difficulties in finding a solution.
Speaking on RTÉ's Morning Ireland, he criticised the failure of the Government and Minister Foley in not conducting an independent review last October into last year's Leaving Certificate.
He said his party favours a calculated grading system for all students, with an option to sit exams later.
Mr Ó Ríordáin said the reopening of schools can only happen in consultation with teachers as they have worked under difficult circumstances since September to keep education going.
'Everything is kind of flying around at the moment'
Leaving Cert student Aaron Murray said he is "disappointed" by the ASTI pulling out of talks.
He said that "we are not getting anywhere," but is continuing to study as best he can as it is "the only thing I can control".
Aaron told Today with Claire Byrne that he would like to sit an "amended" Leaving Cert exam, but students should have the choice of sitting the exam or having calculated grades submitted for them.
He also said he would like the opportunity to sit mock exams as he has "not sat a proper exam since junior cert." 
Shauna Barry said she has already submitted applications on the UCAS system, which required teachers to submit predicted grades for her.
"We are continuously getting class tests and doing projects. It is not fair to rule out predicted grades." 
She said she would like a "hybrid" of exams and calculated grades, but most of all, she said, she wants certainty. 
"Everything is kind of flying around at the moment." 
Additional reporting Emma O Kelly, Karen Creed, Tommy Meskill