A man has been arrested in connection with the murder of 16-year-old Josh Dunne who was stabbed to death in Dublin on Tuesday night.
The man, who was arrested in Dublin, has been taken to Store Street Garda Station where he is being detained under Section 4 of the Criminal Justice Act
He can be questioned for up to 24 hours.
Earlier, Josh's family said they will always remember him as "a caring and amazing boy, a dreamer and a doer".
In a statement this evening, the Dunne family described Josh as a "happy and talented boy" who had "a promising career ahead of him on the football pitch" but was tragically "taken from their lives at just 16 years old".
The family also said they wished to thank the public for their kind messages of support and the community of Ballymun who have "rallied around" to support them at this sad time.
They asked that the media respect their privacy and allow them to "grieve in peace".
The two other people who were also stabbed on Tuesday night, another 16-year-old boy and a 23-year-old man have been discharged from hospital.
Earlier gardaí said they were still looking to speak to a number of people in connection with their investigation.
They were also searching for the murder weapon.
Family, friends and neighbours turned out to remember the life of the teenager at Coultry Park in Ballymun, Dublin.
Orange and black balloons, the colours of his football club, were released today to honour his memory.
His mother Diane was joined by his football teammates at the event.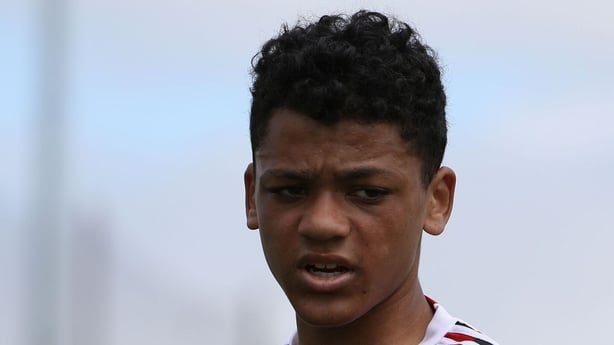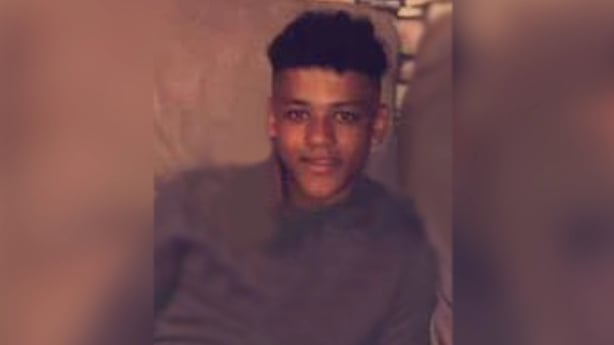 Meanwhile, witnesses to the fatal stabbing in East Wall in Dublin are being urged to come forward. 
The investigation into the murder has established a clear picture of the sequence of events that led to the fatal stabbing. 
We need your consent to load this rte-player contentWe use rte-player to manage extra content that can set cookies on your device and collect data about your activity. Please review their details and accept them to load the content.Manage Preferences
The coach at St Kevin's Boys Football Club said today that Josh changed the team for the better when he joined two-and-a-half years ago. 
Gerard Reddy said Josh's team at St Kevin's are absolutely devastated at the loss of a lightening quick teammate and goal-scorer, who changed the team and lifted the dressing room when he came in two-and-a-half years ago. 
Speaking on RTÉ's News at One, Mr Reddy described Josh as a lovely, friendly teen who was always early for training, was not afraid of anything and had a very bright future.
He said Josh's mum "is absolutely devastated ... she couldn't comprehend the loss of him ... she can't deal with this.
"She always would have expected Josh to be famous, it's something she said to us ... but as she said, he is famous now for the wrong reasons.
"There definitely was a path for him somewhere, whether it was as a player in the League of Ireland or playing in England or Scotland, that was where he was going to end up because he had that much talent, that much pace, and the proper attitude.
"He came to us from Tolka Rovers with a very good attitude ... his game was so intense and he was an aggressive type player, but not aggressive off the pitch."
Mr Reddy said Josh's teammates "want to do something, as they won't be allowed to go to the funeral but [the team] will form a guard of honour.
"They are absolutely devastated and text messages are coming in all the time, they just don't know how to deal with it.
"We are all finding it very, very difficult, there's no answer to it," he said.
Gerry Reddy said in normal circumstances, Josh would have been training on a Tuesday night. 
He said this is a huge problem now - that Covid means "all these kids are out on the street" and there is nothing for them to do.
Additional reporting Dimitri O'Donnell