Gardaí have seized over €1m in cash after stopping a van on the M7 motorway in Co Kildare around 6.30am this morning.
One man from Eastern Europe has been arrested and is being questioned at Portlaoise Garda Station.
Officers from the Drugs and Organised Crime Bureau stopped a van on the M7 this morning.
As well as the significant amount of cash seized from the van, another €10,000 in cash was found in a follow-up search in the Midlands.
The driver, a 45-year-old man from Lithuania, was arrested on suspicion of involvement in a criminal organisation, to facilitate money laundering, relating to the suspected proceeds of drug trafficking.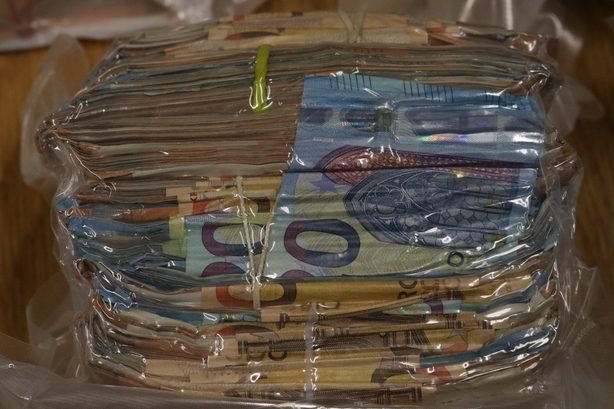 He is being detained under anti-gang legislation and can be questioned for up to seven days.
Gardaí have described the seizure as significant.
Assistant Commissioner John O'Driscoll said it is part of an operation to dismantle suspected organised crime groups by locating and seizing their assets and focusing on cybercrime, drug trafficking and money laundering.
Gardaí believe the money belongs to a family-based west Dublin drugs gang operating from the Ballyfermot area of the city.
It is the second major cash seizure from the gang in the last three months.
Last October, the Garda Drugs and Organised Crime Bureau seized €4m following a raid on a remote property in Co Kerry.