As is often pointed out the Japanese word for 'crisis' contains the word 'opportunity'. A lot of people believe that Dublin City Council is using the Covid-19 crisis as an opportunity to bring in long-planned traffic changes such as more cycling facilities and restrictions on cars - the Sandymount cycleway being one prime example.
This is steadfastly denied by city planners. They point out that because of the pandemic the Government is asking people to walk or cycle and to leave restricted public transport to those who really need it. This in turn creates the need for more pedestrianisation and dedicated cycleways.
The council points out that during the pandemic there is a specific emphasis on providing safe pedestrian and cycle routes near schools, such as on Griffith Avenue.
They say 'filtered permeability' i.e. bollards preventing car access but allowing cyclists and pedestrians have also been tried out for this purpose in Grangegorman and on Pigeon House Road in Ringsend.
There is of course a legal aspect to these changes. Dublin City Council has powers under road traffic legislation to pedestrianise streets or to change traffic flows.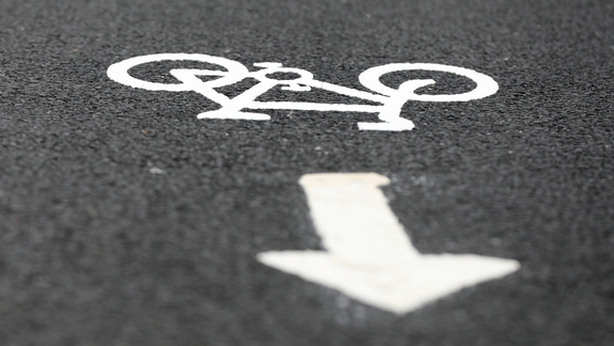 However, when it tried to use these powers to bring in the College Green pedestrian plaza, Noel Smyth - head of a group called Dublin City Traders Alliance - threatened High Court action saying the scale of the project needed a proper assessment.
The city council then agreed to send it to An Bord Pleanála for an Environmental Impact Assessment (EIA).
The board turned down the plan in 2018 which would have banned all traffic travelling East/West through College Green.
The effect on bus services was cited as a main reason. Eyebrows were raised at the inspector's report, which questioned why the council was not building more road space for cars in the city generally.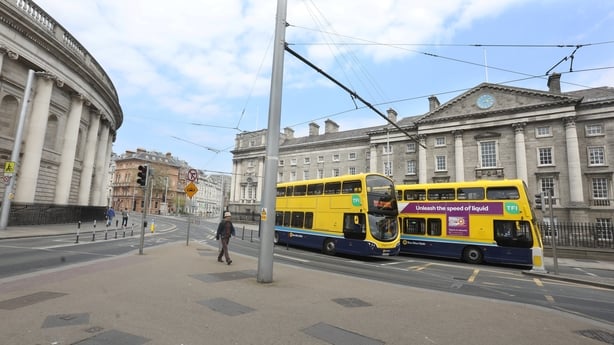 During a recess at the oral hearing I was talking to one business owner about the council's belief that the traffic restrictions were needed to allow the Cross City Luas to function properly. He replied: "We didn't agree with the Cross City Luas in the first place".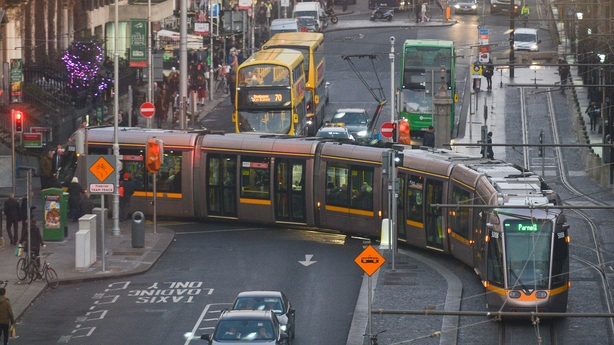 For those advocating more sustainable transport and less car traffic in the city, things looked bleak.
The city council has made no secret of its desire to discourage car traffic in the city centre. Fifteen years ago it was warning the city faced gridlock because of population growth, increased car ownership and limited road space. Most of the north/south car traffic was found to be travelling through, and not destined, for the city centre at all.
The council introduced the bus gate at College Green in 2009 - initially just for morning and evening rush hours - to discourage through traffic (and to allow works for Metro North but that is another story). It pointed out that public transport cannot work efficiently if it is stuck in traffic gridlock.
However, city centre traders opposed the bus gate and many have opposed more recent measures. They point out how vital the car shopper is for the city's economy and that their businesses are under pressure.
A study by Savilles Research Ireland in 2017 found that footfall in the city centre was down from pre-recession levels by 29% in O'Connell Street and 17% in Grafton Street. Traders say online shopping and out of town centres were part of the reason but city centre traffic restrictions were a factor.
The problem in identifying the effects of traffic restrictions on shopping is that the retail industry itself is undergoing convulsive changes at the same time.
When the redevelopment of the Carlton Cinema site - which included Moore Street - first received planning permission as the 'Dublin Central' project it was for the classic large scale, covered shopping complex.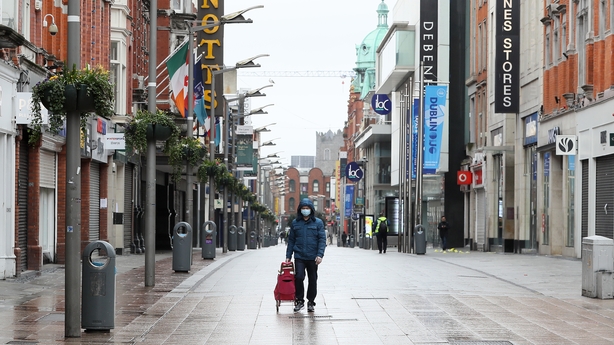 However, there has been a marked decline - particularly in the US - in 'shopping mall' development. The plan now for Dublin Central is for an open street development with mixed-use involving retail but also office and residential.
Similarly the proposed 'Northern Quarter' retail development around Arnott's was shelved after the recession and now Noel Smyth is building a hotel on part of the site.
As part of the Covid-19 mobility measures the council introduced more pedestrianisation of streets around Grafton Street. More outdoor space was given to restaurants to encourage people back into the city.
There is a belief that retail is now linked to entertainment: that people come into the city to both shop and socialise as part of the same experience. However traditional retailers in the area who are part of the Dublin Can Be Heaven group say there were concerned at the lack of consultation and criticised the refusal of the council to refuse to incentivise car shoppers.
It is a feature of the debate now that no one seems to be against the idea of pedestrianisation - no one is looking for traffic to be reintroduced onto Grafton Street, for example. However, the criticism from groups like Noel Smyth's Dublin City Traders Alliance is a lack of independent assessment of proposed traffic changes.
The Liffey Cycle Route is another long standing objective of the city council that has been repeatedly thwarted by logistical problems and local opposition - it went through eight different plans since 2012 before the National Transport Authority took over and decided on separate tracks on the North and South Quays.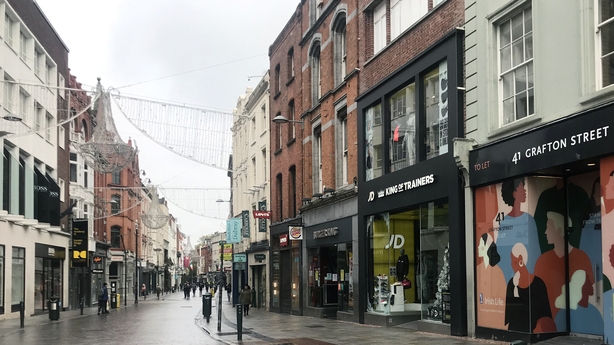 There was no mention of Covid-19 when the city council announced back in February that it was going ahead with a temporary Liffey Cycle route that would not have full segregation for the whole length of the quays.
It was being put in because construction of the final route involving new boardwalks would not be ready until 2024. However, once the Covid pandemic took hold this plan was subsumed by Covid-19 mobility measures to allow for social distancing.
As one council spokesperson put it "the implementation of the Covid-19 measures were informed by the on-going designs for the interim Liffey Cycle Route. As a result, some of the works undertaken to date are also essential elements of the interim Liffey Cycle Route".
Noel Smyth threatened legal action against the temporary cycle route saying it was an"illegal act", was being carried out under "cover of Covid-19" and should go to An Bord Pleanála rather than being introduced through road traffic legislation.
However, this time the council officials refused to ask for permission from the planning board. They believed the move was justified by the medical emergency.
The council has produced updates for councillors on the mobility measures. As many people are working from home or are employed by businesses that are closed it is hard to say how they are affecting traffic trends.
However, the council believes that the increased road space being given over to pedestrians, cyclists and restaurant customers will become even more important when there is a bigger return to work in the months ahead.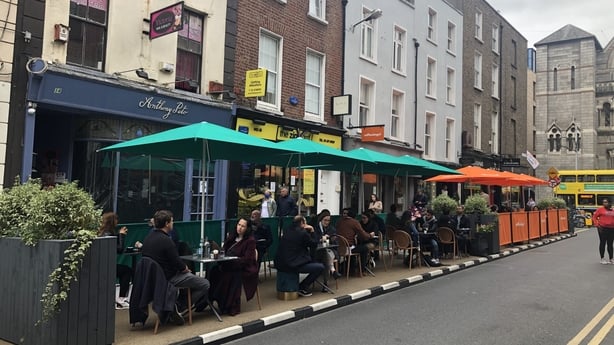 Footfall had reached a high of around 60% of pre-Covid levels which is around the same for bus passengers. There was a bigger recovery for cyclists with their numbers at 80%. However, during morning commuting their numbers are only 35% of pre-Covid levels. It is off peak that the numbers have increased and are exceeding pre-Covid levels.
It is general traffic, which includes cars, that has seen the biggest recovery and this is at 86%.
For the New Year the new tougher restrictions will hit these numbers again.
The next big mobility measure being introduced is the Strand Road Cycleway along Sandymount seafront which from early February will limit cars to one lane outbound from the city centre to make way for a new two-way cycletrack. It is being strongly opposed by some residents who fear displaced traffic travelling to the Eastlink Bridge will be forced onto their streets.
And an informal public consultation comes to an end on revised plans for car restrictions in College Green and Dame Street. The council points out that the new design for bus services in the capital as part of Bus Connects now allows for an end to through traffic in this area. The options are for delivery access either all day or up to 11am.
The council says these plans are at a very preliminary stage and there is no mention of Covid-19.