Children's toys which do not meet safety standards or regulations could be dangerous and should not be purchased, the Competition and Consumer Protection Commission (CCPC) has said.
Over 50,000 such toys have been destroyed according to the CCPC.
Footage of the toys being destroyed at a waste depot show mainly soft toys being recycled, as none contained the CE mark, and many posed a risk to young children due to the poor quality of the materials from which they were made.
The commission is urging consumers to be safety aware if they are buying gifts this year, in particular if buying children's toys.
It says that the large number of people shopping online this year increases the risk that substandard toys, or even toys with a fake CE mark, may be purchased by people.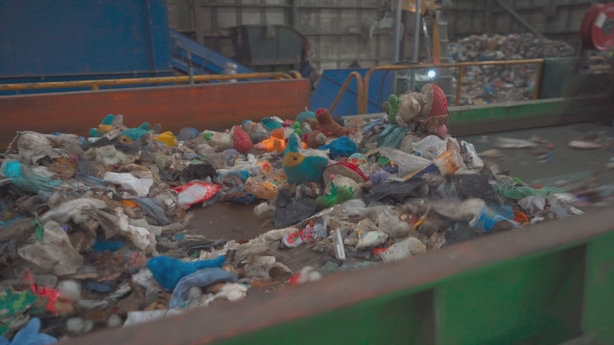 The CE mark is a manufacturer's declaration that the product complies with EU safety regulations and standards. It should appear on the product, in the instruction manual or on the packaging and be easy to read.
If something you order online does not contain the CE mark, consumer protection law here gives people 14 days from when your goods arrive to notify the business that you wish to cancel your order.
Consumers also have a further 14 days to return them and seek a refund.
51,000 toys have been destroyed by the CCPC because they failed to reach proper safety standards.
Doireann Sweeney from the commission said: "There is a reason why we are doing this, unfortunately there are toys that do not comply and they are a risk. From choking, to batteries in toys that may not be safe and cause a chemical burn, to electrical goods going on fire, so the risks are real."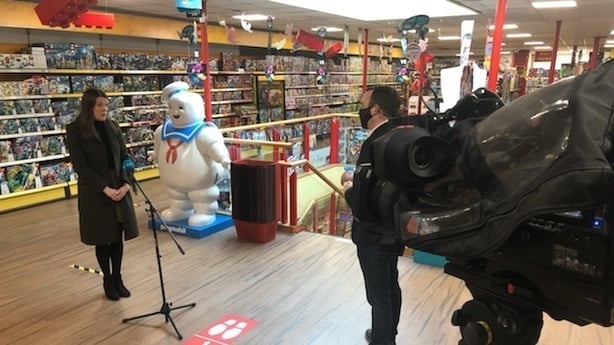 A massive haul of counterfeit electrical goods at Dublin Airport last week highlights how often substandard products can be smuggled into the country.
The process of examining such items and having them seized can be lengthy, with gardaí, Revenue and the CCPC working together with other agencies to try and remove the counterfeit goods from circulation.
Consumers are advised to be aware of the issue and are advised:
- If you are buying children's toys always look for the CE mark, it confirms that it complies with EU safety standards. 
- Buy from reputable retailers only, to avoid unsafe toys or products with fake CE marks. 
- Check toys for Detachable Parts Smaller than a €2 coin, which could be a potential choking hazard for children aged under 3. 
- Consumers should also check the age range for toys, to make sure they are age appropriate.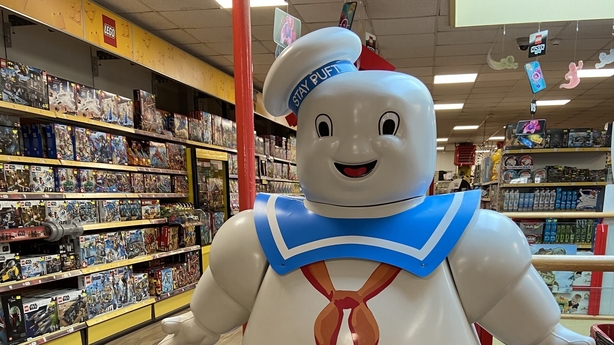 Toy shops are not open as usual at the moment due to the Level 5 restrictions. Most are operating a click and collect service. 
Other small operators without an online presence are also operating call and collect services. Many people will buy toys online too. 
Across the country today, queues formed outside many toy stores.
One shopper, Helen O'Gara, said that the system being operated for click and collect was working very well.
"It is very seamless, I ordered Saturday and was able to collect today, staff have been very nice and everything was very smooth. I think it is very important that toys are safe and toys are durable, I would always be very mindful of the safety element of things," she said.