Gardaí have met with senior RTÉ personnel in Donnybrook, Dublin as part of their inquiry into a retirement gathering at the broadcaster last Thursday week.
The meeting is part of An Garda Síochána's initial examination to determine if there were any breaches of Covid-19 regulations at the event.
RTÉ has agreed to respond to a number of Garda queries in relation to the event which took place in the television reception area and was attended by a number of senior managers and broadcasters.
Gardaí are seeking to establish if the event may have breached Section 8 of the Health Act (1947) Temporary Restrictions for Covid-19 Regulations 2020.
The legislation states that "a person shall not organise or cause to be organised" a social or recreational event unless it is held outdoors and the person organising the event "takes all reasonable steps" to ensure that it is attended by people living in no more than two households.
The penalties on conviction for breaching the regulation are a fine of up to €2,500 and/or 6 months in prison.
The offence is, however, not "an arrestable offence", therefore gardaí cannot detain and question people about the event. They can only invite them to assist them with their inquiries.
The legislation only allows for the organiser or organisers of the event to be prosecuted.
Those who attended have not committed an offence. People can not be prosecuted either for not social distancing or not wearing a mask.
The Garda inquiries are focused on establishing if the event was "impromptu" as RTÉ has claimed, or organised. No further action will be taken if it is the former.
If the event was organised, an investigation will commence and a file will be sent to the DPP who will decide whether or not anyone is to be prosecuted.
We need your consent to load this rte-player contentWe use rte-player to manage extra content that can set cookies on your device and collect data about your activity. Please review their details and accept them to load the content.Manage Preferences
The chair of the board of RTÉ, Moya Doherty has said the "failure to adhere to proper social distancing procedures at a recent gathering in RTÉ is a matter of serious concern".
In a statement this evening, she said: "As has been already acknowledged by the individuals present, there is an onus on all of us in RTÉ to be both above reproach and to lead by example at this time of exceptional national challenge."
She said that she has asked for an update on the issue this week.
Ms Doherty added that the board would "address the matter in full at its meeting next week".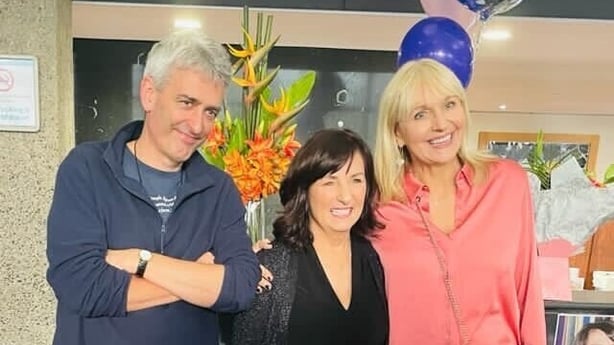 Meanwhile the Managing Director of RTÉ News and Current Affairs has apologised "unreservedly" for his failure to observe social distancing guidelines at the retirement gathering.
Jon Williams made his comments as he delivered the John Cunningham Journalism Lecture to NUI Galway students this evening.
He began his lecture by describing his failure to maintain social distancing at the gathering as "an error of judgement", which he deeply regretted, and for which he took full responsibility.
Mr Williams said he was very sorry that he "failed to do the right thing on this occasion".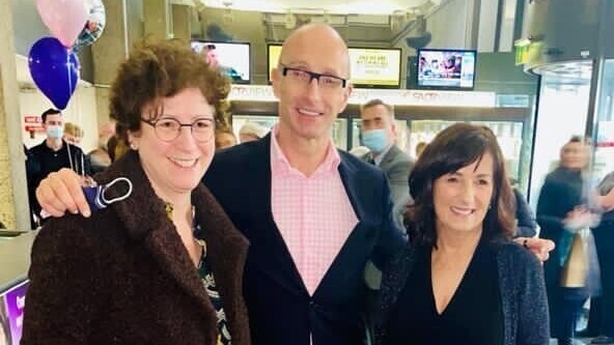 He said RTÉ should lead by example and that the best way for the broadcaster to rebuild trust was to "do what we do" and "be back in work today" and in the days that follow.
The John Cunningham Journalism Lecture was instigated as a tribute to the late editor of the Connacht Tribune, who taught post graduate journalism students for 18 years at NUI Galway.
The Taoiseach said the RTÉ gathering was disappointing, but there had been genuine apologies.
Micheál Martin said a presentation to an Oireachtas committee would be a required "follow through" in relation to ongoing investigations on how the event was organised.
Earlier today, Eimear Cusack, Director of Human Resources at RTÉ, said a full health and safety review is in progress.
Ms Cusack said RTÉ is "more than aware of the impact" created by the photos from the gathering which have been published in the media in recent days.
She said: "We are all extremely disappointed and frustrated with what has happened, but it is important that we understand what occurred and learn from it.
"Those involved have rightly apologised," she added.
In response to calls from the Oireachtas Communications Committee for it to appear and answer questions about the gathering, RTÉ said it has "always accepted invitations to appear before Oireachtas committees and will of course, if requested, do so on this occasion".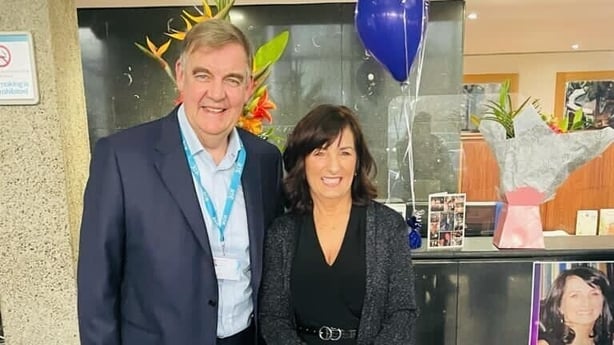 Committee chair Niamh Smyth earlier said events surrounding the RTÉ retirement gathering are of huge concern and clarity and a forthright statement from the organisation is needed.
She told RTÉ's Today with Claire Byrne she did not accept it was an "impromptu" event and said the Communications Committee has a responsibility to ask questions about how it happened in the first place.
We are in Level 5 lockdown, she said, "and this is an indoor social gathering".
On Friday a number of images appeared in the media, which showed some RTÉ personnel posing for photographs with a long-serving colleague on her last day at work in RTÉ.
Among those present were Bryan Dobson, David McCullagh, Eileen Dunne and Miriam O'Callaghan who have all apologised for what they described as an error in judgement.
Ms Smyth said that part of the problem is that RTÉ has been slow to come forward with an explanation as to how something like this could happen and "it just isn't good enough to say that a spokesperson isn't available".
She said it is clear from photos that social distancing and guidance were not adhered to, albeit during a momentary lapse in judgement. However, she added, a much higher standard is expected from those in the public eye.
Ms Smyth said RTÉ's Director General Dee Forbes and RTÉ management will be invited to give an account of how the event came about.
She said people have been asked to miss out on really, really important family and social events and this flies in the face of all of that. She said she would be extremely surprised if committee members were not all on the same page on this issue.
We are all human and have lapses of judgement, she said, but we need to be mindful of the times we live in.
Ms Smyth said she accepted that full and sincere apologies have been made but questions remained as to who organised the event and why it was organised.
Earlier, Fianna Fáil Senator Malcolm Byrne said RTÉ management has not given clarity about the gathering.
Senator Byrne told RTÉ's Morning Ireland that the organisation needs to give assurances to the public that measures are put in place to ensure this would not happen again.
He said "it was wrong, it shouldn't have happened", but he acknowledged that those involved did give "very sincere and unreserved apologies".
Mr Byrne said he is not "looking for heads on stakes in Donnybrook" but that it is important to learn from the incident and "for RTÉ to assure us that RTÉ is committed to the guidelines and has learned from mistakes at this incident".
He said the public needs to be reassured that the same rules that apply to everyone apply to RTÉ.
Senator Byrne, who is a member of the Oireachtas Media and Culture Committee, said the committee will discuss the matter when it meets on Wednesday.
He said that there is a concern that RTÉ management has been slow to provide clarity about what happened and there is an onus on management to internally ensure that practices are being reviewed.
Senator Byrne said the committee may seek these assurances from RTÉ Director General Dee Forbes and others and will decide on how to proceed on Wednesday.
On Friday, RTÉ issued a statement saying that while social distancing was observed at last week's gathering, "a number of those present briefly posed for a photo with their departing colleague, before returning to work.
"These contacts were not close contacts as defined by HSPC guidelines. They were brief casual contacts, which while well-intentioned, were unnecessarily risky and should not have happened.
"RTÉ and those involved regret this occurred. Over the last few days we have reminded all staff of their obligations to keep both themselves and the site safe, particularly over the very busy few weeks we are heading into."