SIPTU members at the daa, which manages Dublin and Cork Airports, have warned of a challenging industrial relations environment ahead as a row has broken out about redundancies and work practice reforms. 
However, the daa has defended its position on entitlement to redundancy, saying a recent agreement provides that in order to facilitate voluntary redundancies for staff, the company would have to devise "alternative models of operation".
The dispute involving operatives including cleaners and trolley staff centres on the daa's demand earlier this year for between 750 and 1,000 voluntary redundancies to secure savings, following the catastrophic collapse in aviation triggered by the Covid-19 pandemic.
At the same time the daa was also seeking a set of work practice reforms, which were accepted in a ballot.
In a letter to daa Employee Relations manager Brendan O'Hanlon, SIPTU Aviation Sector Organiser Neil McGowan says that at the time, there were "public pronouncements from all levels of management" that "staff options" including voluntary redundancy would be available for those who wished to avail of them, "and did not see a future for themselves at the airport under the new ways of working".
Mr McGowan says SIPTU is keen to ensure that those who applied for those staff options prior to the deadline of 17 June are facilitated in availing of these options.
However, he states: "As we have met in recent weeks it has become clear that that is not the case in relation to this group of workers in Dublin Airport unless SIPTU agree to alternative measures that are unpalatable to us."
Mr McGowan says SIPTU has proposed a model based on fixed term contracts, that would allow daa to reduce permanent numbers through redundancy, and deal with future seasonal peaks through short-term contracts.
However, he believes this has not been given serious consideration, "...and we can only speculate as to the reason why."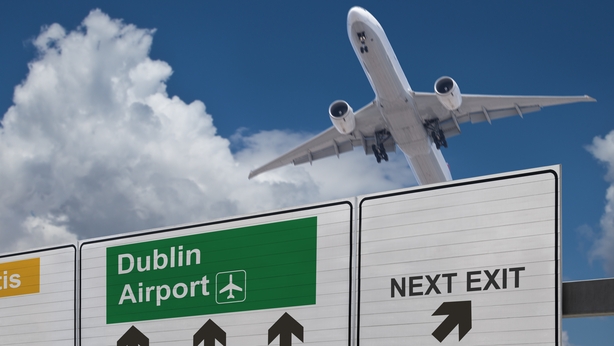 Mr McGowan warns of conflict if, over the coming months, the daa were to decide further redundancies were required, but attempted to reduce the terms of any severance deal.
"In our last meeting we made a point that needs repeating, in a situation where, in a number of months if daa decides that it needs to reduce numbers in this area further and a VSS [Voluntary Severance Scheme] on any lesser terms is offered this will not be acceptable to SIPTU and it will result in an exceptionally challenging industrial relations environment," he writes.
Mr McGowan tells management that avoiding such a scenario would require a real focus on allowing staff to avail of the options they have applied for - adding that this will in turn necessitate "movement on the numbers that are afforded the staff options and progress on a redeployment process to enable this".
Mr McGowan concludes by saying that further implementation of the new ways of working must be deferred 
"until this matter is progressed to a satisfactory outcome".
Speaking to RTÉ News, Mr McGowan also warned that SIPTU would never accept compulsory redundancies.
A daa spokesperson said the company had stated from the outset that the overall staff options process was a voluntary one - "both on behalf of the employee and the company".
"In this specific part of the business there is a clause in the recently negotiated and approved agreement with SIPTU which states that in order to facilitate staff options in this area, the company would have to devise alternative models of operation," he stated.
He said that daa was currently doing that, and would continue to engage with staff and their representatives.