Bullying is cited as grounds for almost 35% of unfair dismissal cases taken to the Workplace Relations Commission (WRC), with men more likely to be the alleged perpetrator, according to two studies on bullying and ageism carried out by Dublin City University. 
The research also found that negative stereotypes about older people in the workplace feed directly into bullying behaviour, which can even drive them to retire. 
The 'Bullying in the Workplace' research was carried out by Dr Angela Mazzone and Geraldine Kiernan of DCU's National Anti-Bullying Research and Resource Centre. 
It found that in almost half of bullying cases (49.4%), male employees were the alleged perpetrators, compared to 20.7% being women. Almost 30% of cases did not specify the gender of the alleged bully.
However, men were significantly more likely to bring cases involving bullying, harassment or victimisation to the WRC than their female counterparts - with men taking 57.5% of cases, versus 42.5% taken by women. 
In 42.5% of cases, the claimants won their cases, though it took an average period of two and a half years for their cases to be processed.
Compensation awards ranged from €1,100 to €38,500. The average award was €12.757.95.
According to the study, fewer than half of organisations followed some anti-bullying procedures, while just over a third (36.8%) did not follow any recorded procedure at all to deal with cases of bullying.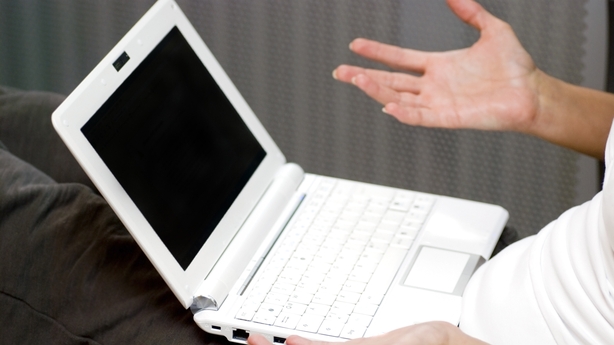 The second study, 'Ageism and Bullying in the Workplace', carried out by Dr Trudy Corrigan and Prof Mark Morgan, found that negative stereotypes about older people in the workplace feed directly into bullying behaviour.
It cited stereotypes which negatively regard older people as being resistant to change and unsuitable for acquiring new skills - particularly in technology. 
It suggested that older people were more likely to report incidents of bullying than any other negative event - and that such conduct can even affect retirement decisions.  
Both DCU reports urge organisations to adopt more formal anti-bullying policies and procedures to prevent and tackle bullying. 
Dr Angela Mazzone called for urgent action to address workplace bullying, saying evidence-based prevention and intervention programmes need to be urgently implemented. 
She said the findings showed significant numbers of organisations were still not taking bullying seriously enough.
Dr Trudy Corrigan stated that ageism and bullying in the workplace needed to be eliminated through a comprehensive approach to addressing ageism, discrimination and negative stereotypes. 
She also urged organisations to develop multi-generational workforces so that the positive dimensions of ageing could be used as a valuable resource. 
We need your consent to load this YouTube contentWe use YouTube to manage extra content that can set cookies on your device and collect data about your activity. Please review their details and accept them to load the content.Manage Preferences
Launching the studies, Minister of State for Business, Employment and Retail Damien English said: "These two reports offer us a sense of progress, hope and optimism that the issues of ageism and bullying in the workplace can be tackled in a meaningful way by fostering a culture of respect and by having the right measures in place for all."
DCU President Professor Daire Keogh said the research highlighted not only the importance of ensuring that workplaces foster a respectful, safe and inclusive culture, but also illustrated the destructive consequences for individuals and organisations which failed to create such an environment.