Minister of State Patrick O'Donovan has called on the Government to examine opening hours of off-licences and the volume of alcohol that can be purchased at any one time.
"When you see slabs of cans being taken home you know that they are not being taken home for an after-dinner [drink]," he said.
Speaking on RTÉ's Today with Claire Byrne, the junior minister said he raised this issue at last night's Fine Gael Parliamentary Party.
He was speaking after Level 3 restrictions came into force throughout the country at midnight.
The Limerick TD said the examination would need to take place quickly if it is to be effective in the three-week period of the Level 3 restrictions.
He said it has been made clear by public health officials that uncontrolled consumption of alcohol has a direct impact on the spread of Covid-19.
"We are asking people to exercise common sense here. When you see slabs of cans being taken home, you know that they are not being taken home for an after-dinner aperitif. We cannot pretend that house parties aren't going on when they clearly are," Mr Donovan said.
---
Level 3 garda checkpoints in place across country
Latest coronavirus stories
---
He said: "You see people with nothing but alcohol in their shopping trolleys. A culture has developed in recent weeks that this is okay. It is not okay."
The minister explained that his brother, is a publican, who he said, "like many pubs and hotels have followed guidelines to the letter, and have not been responsible for the spread of the virus".
"But we know that uncontrolled consumption of alcohol is a huge part of the problem", he added.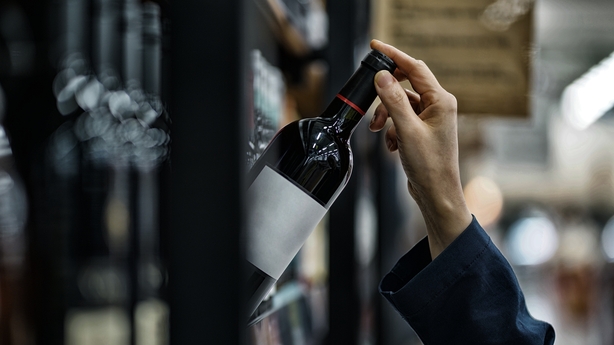 In response the National Off-Licence Association has warned against any change to opening hours of small, family owned businesses that it represents.
In a statement the NOffLA said it would instead call for the "immediate commencement of Minimum Unit Pricing (MUP), which has been available to Government as an option to restrict the sale of ultra-cheap alcohol since 2018".
In the statement Evelyn Jones, Government Affairs Director of NOffLA, said: "As small, independent off-licences, we don't typically see bulk purchases of alcohol as one would in larger mixed retailers/supermarkets.
"Rather, our customers would be buying in smaller volumes, often looking for a more premium product for special occasions.
"However, with new restrictions now on family/social gatherings, we are seeing sales volumes gradually decline for these kinds of purchases too.
"The majority of licences in the off-trade are held by supermarkets, petrol stations and convenience stores; small, independent off-licences that NOffLA represents make up only one-third of the overall sector, approximately.
"However, we agree that there ought to be more control over the sale and in particular the pricing of alcohol so that we can cut-out dangerous or irresponsible consumption. MUP has been shown in Scotland to reduce consumption of ultra-cheap alcohol and we are therefore calling for its immediate commencement."