Ireland today faces a watershed moment with Covid-19, possibly the most important now for citizens and the current Government since the crisis began here.
News that the National Public Health Emergency Team has recommended the highest level of restrictions for the whole country - Level 5 - will have shocked many people, including many in Government.
It followed an unscheduled meeting yesterday by NPHET, following the return of Chief Medical Officer Dr Tony Holohan.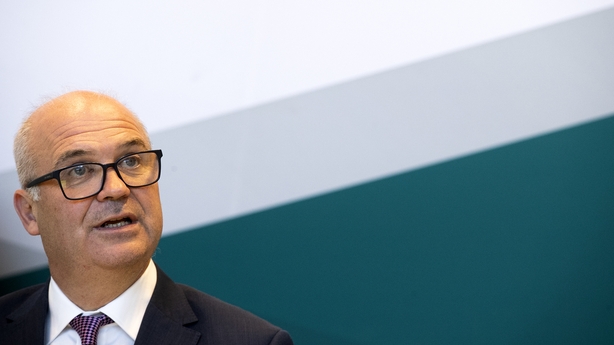 Only last Thursday, under the Acting Chief Medical Officer, Dr Ronan Glynn, NPHET recommended no changes to any county levels, but did call for some tighter restrictions on household visits. But it largely left people with some breathing space.
There was the surprise daily cases figure of 613 on Saturday and late last week NPHET had expressed its concern about the high incidence in a number of counties and the national picture. Yesterday's figures were better with 364 cases and the Dublin numbers were down to 100 cases.
Then came a bolt from the blue.
Normally, a body like NPHET would give Government some advance signal that a major change was coming. You have to prepare people, businesses and society for such things too. If we have learned anything over the past eight months surely that is understood?
People of all ages have been through so much.
There was no indication of a sudden turn of events this weekend, from the Taoiseach, the Tánaiste or the leader of the Green Party, Eamon Ryan, who just hours before the NPHET news, said that he believed Dublin and Donegal could avoid going to Level 4 and that other counties could remain at Level 2.
Green Party leader @EamonRyan says that the Government is 'trying to stabilise the virus' and adds that 'eradicating the virus isn't an option'
#RTEPolitics #RTETWIP pic.twitter.com/b7PbgfquXm

— The Week in Politics (@rtetwip) October 4, 2020
Neither did Minister for Health Stephen Donnelly, whose department encompasses the CMO Unit, suggest this may be coming.
It suggests a serious communications issue between the Department of Health/ NPHET and the Government, and by extension with the people. At any moment, there is a danger of losing people if these matters are poorly handled.
Is it the case also that the HSE test and trace system and the overall health service capacity have not been beefed up enough since the first cases here, to cope with growing virus numbers and that has contributed to the situation we are now facing?
People have gone through the range of emotions with Covid-19. They have largely bought into the messages and have endured. They also want leadership, a clear sense of strategy and consultation.
Last night, for example, if you were following social media, everything seemed to change.
The Irish people have endured much hardship, sadness and loss, due to Covid-19 since the first case was officially reported here at the end of February.
I have covered the events closely since that day, eight months ago. It's fair to say that last night's announcement was a shock.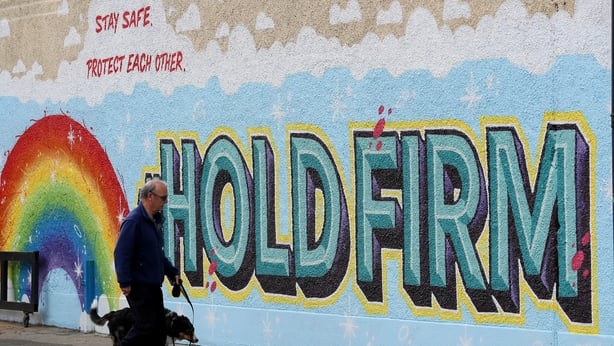 People have been reminded, often enough, that we are all in this together. That includes a bond with people that you take them with you on the journey, through careful explanation and facts.
You bring the public with you, but never shock them into the absolute unexpected.
No doubt NPHET will repeat the point made before that at any time they may meet and make recommendations, as trends change. Indeed, as they are entitled to do.
Of course, it is Government, which includes the full Cabinet, that ultimately decides. It must take into account all considerations, including the future survival of the country, its businesses, livelihood and the well-being of its people.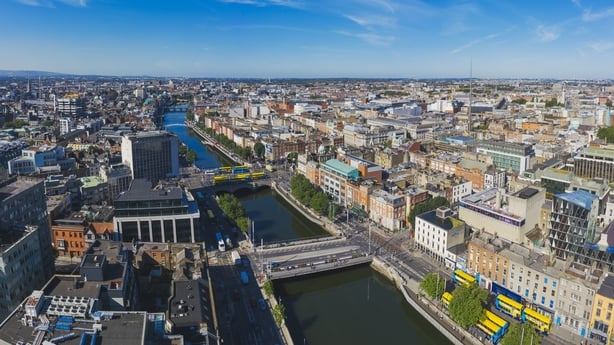 There is a reason why the recently published Government Plan for Living with Covid-19 has 5 stages. Counties move up or down stages. But to take a leap from Level 2 to Level 5, overnight as it were, will require a significant leap of faith. No-one was or is prepared for that.
If such moves are to happen, it means that it is now impossible for people to plan their lives in the months ahead. It also throws the Government budgetary plans into major uncertainty.
There would be pressure for the full PUP and other payments to be resumed given the implications for unemployment figures. Many teachers and families will also wonder how schools can be allowed stay open, if effectively the rest of the country is on lockdown.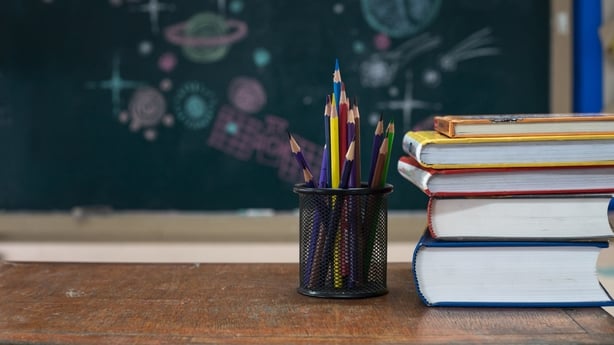 It also means that the future of the country - socially, economically, physically and mentally - hangs in the balance. And the effect on non-Covid care in hospitals will likely be serious - again. It's perhaps the biggest moment of decision now for the parties of Government and the Taoiseach.
Mostly, no other country is taking this approach of a leap to the highest lockdown in a sudden move.
The members of NPHET have done an important and sometimes thankless task for many months. They call it as the evidence tells them. They will not always get it right. No doubt many on the group are exhausted.
The nature of events overnight will undoubtedly mean calls for more new blood to be added to NPHET, for some members to take a rest, or even for the body to undergo some major structural changes and overhaul.
Level 5 would essentially mean a return to what we saw in March and the announcement by then taoiseach Leo Varadkar.
That was a moment in time.
Ireland faces another decisive moment now in how it deals with this latest turn of events.