A plan to finally build a bridge linking the Irish National War Memorial Gardens with the Phoenix Park is to be put before Dublin city councillors.
A bridge over the River Liffey was first planned by Sir Edwin Lutyens, the original designer of the war memorial gardens in Islandbridge, which finished construction in 1939.
However, since then the plan has been ruled out because of the costs and engineering involved.
Now city councillors are to be asked to change the development plan to include provision for the bridge based on a design that won a competition last year. 
It is envisaged that the new pedestrian/cyclist bridge will follow the line planned by Luytens in the 1930s from the Temple in the memorial gardens on the south bank of the Liffey to a strip of land on the north bank between the Islandbridge weir and the UCD Boat Club.

A new formal entrance to the gardens would be built there, along with a plaza and a new pedestrian crossing over Chapelizod Road to the park.
A number of submissions were received expressing concern about future anti-social behaviour on the bridge, including the possibility of objects being thrown at rowers on the river.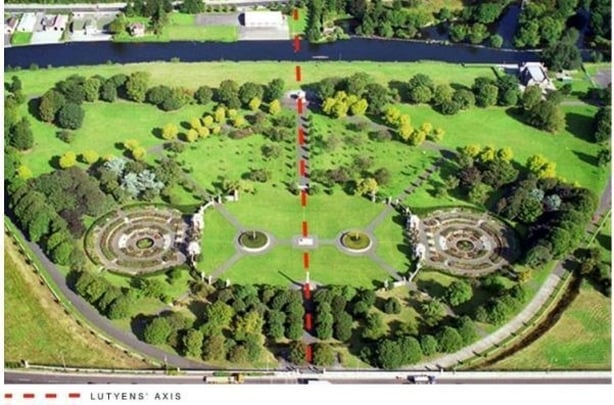 In his reply, Chief Executive Owen Keegan said the future use of any bridge will have inherent passive supervision by the nature of it being well used as a connecting piece of infrastructure and part of a wider "leisure circuit". 
He said a variation of the development plan is being considered at the moment and issues of environmental impact, design detail and traffic are issues to be dealt with when a planning application is made.
The report to councillors stated that the War Memorial Gardens are regarded as a "hidden gem" and that the proposed bridge would improve awareness.
It also states "the Bridge will act as pivot point with the potential to link recognised walking, cycling and military trails, connecting Kilmainham across the Liffey, on to the Phoenix Park and beyond".
Councillors are due to vote on the proposal at the monthly meeting next Monday.