Over 60,000 students across Ireland have a short time left to wait for their Leaving Cert results.
This year, for the first time since the exams began nearly 100 years ago, students will receive calculated grades instead of physically sitting their exams, as a result of the Covid-19 pandemic.
With schools closed since mid March, it has been a long wait for the class of 2020. 
Many students struggled with internet issues during remote learning. It will be interesting to see how the system copes tomorrow when thousands of students log in at 9am to access their results.
In Tralee, Co Kerry, the home constituency of Minister for Education Norma Foley, students from Mercy Secondary School in Mounthawk are feeling curious, nervous and excited.
Sean Hennessy said he is relieved they will get calculated grades after weeks of uncertainty.
"It was a bit of a rollercoaster of emotions. Back in March, the idea was that the Leaving Cert would be there in June so you know, it was head down and study hard.
"Then Covid happened. And then it was kind of up in the air whether or not we'd have it in June, whether it would be postponed, or would be cancelled.
"The digitalisation of education up until June was really tough. I think I am happy that we ended up with calculated grades."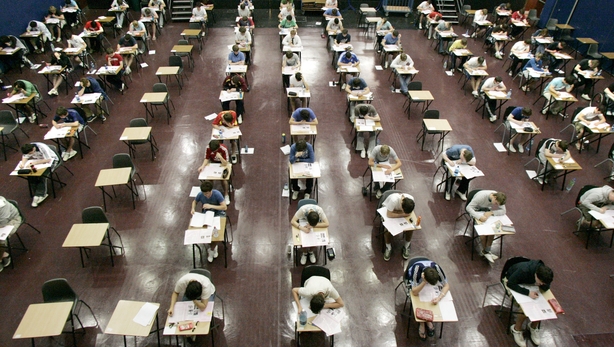 Danny Sheehy actively campaigned for the Leaving Cert to be cancelled and the use of calculated grades.
"I'm fairly happy with the current process.
"We united through our student union and other forces and we demanded things like scrapping school profiling and standardisation of grades if it is at an unfair level."
Danny still has some concerns after initial data from the Department of Education indicated 17% of calculated grades will be reduced.
"I think that is a fairly high figure, so I'm looking forward to seeing the breakdown of how that actually occurred."
The issue of what happened to A-level students in the UK also had an impact on students here. There was a U-turn on predicted grades following huge upset over the standardisation of grades.
Mairead Kearney from Ardfert had serious concerns after events unfolded in England.
"The controversy over A-levels did exacerbate a little bit of anxiety which I had myself.
"But I think Norma Foley and Simon Harris have been very good in dealing with students' concerns. They did a press conference recently and that really settled me."
Mairead is satisfied that the calculated grades will be a fair system. She has worked hard over the past two years and is happy to be judged on her previous performance.
"I suppose it became clear that the traditional Leaving Cert wouldn't be feasible so at least with the predictive grading we will be able to continue into third level education."
Many of the students in Tralee are unsure of how to plan fully for the next few months.
CAO offers are out on Friday but some colleges and universities still have not published timetables for some of their courses, according to the students.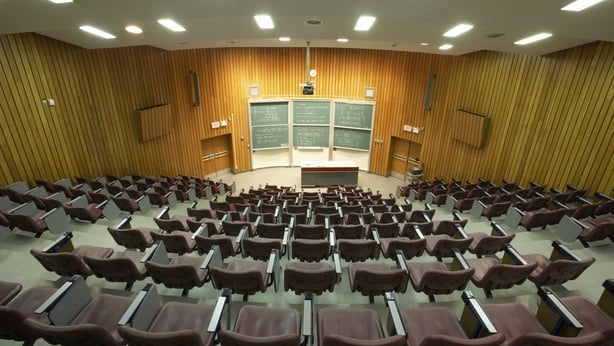 Sean Capliss has University College Cork and University of Limerick in his top choices.
"I've never been too anxious about my results because the points on courses I want are not that high. But I'm still a bit nervous about it.
"If I get Cork, I'll probably move there. Even if there are restrictions in the college, they can't close down a city completely.
"But at UL, students will only be attending one week each month. I am not sure it will be worth paying for accommodation if I went there."
Sean has also been thinking about how different college life will be compared to before the pandemic.
"The first six months or maybe the whole year are definitely going to be completely different. It depends on what happens with the virus.
"There's going to be no big nights out, not as much meeting people or anything so I'm not really sure what's going to happen."
Sarah Healy from Ballyheigue, also a student at Mercy Mounthawk, would have preferred to sit the Leaving Cert and "likes the way we have the opportunity to sit it in November".
However, this would mean delaying college until 2021. "I don't like that - you wouldn't know what way the points would go."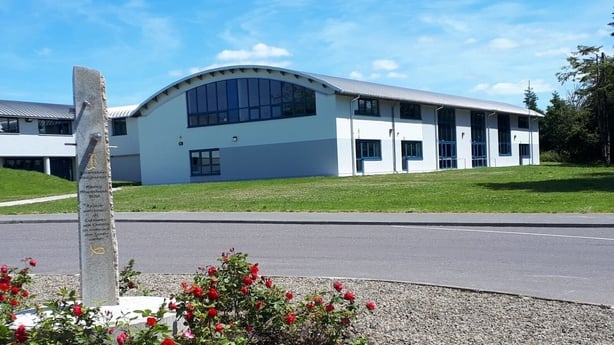 While some students might be glad they did not have to sit the exam, Sarah feels they are losing out on a pivotal moment to reminisce about for the rest of their lives.
"We are already getting a bit of slagging about doing a fake Leaving Cert. I would have preferred to sit a normal Leaving Cert but these are strange times."
Sarah is hoping to study Finance in UCC if she gets the points. "I have accommodation in Cork but we haven't got any timetables or anything yet."
Students will not be going to their schools to collect their results with friends this morning. There will be no graduation celebrations and no hugs.
The students in Tralee said they will meet one or two friends tonight or enjoy a family dinner but there will not be any parties in line with public health restrictions.
Charlotte O'Halloran is disappointed that her classmates cannot meet up to celebrate the Leaving Cert results.
But at least they got to enjoy a school milestone that most other students have been denied due to coronavirus.
"Thankfully, we were able to have our Debs," she said. "It was the one year that other people were jealous that we had a winter debs because usually people would prefer a summer one.
"The night was just amazing and we are so grateful that we were able to have it."