Ten people, nine with addresses in Northern Ireland, have now been charged as part of a PSNI investigation into the dissident republican group, the New IRA.
A Palestine-born GP, living in Glasgow, who chaired the Palestinian Society in Scotland, was brought before Laganside Court in Belfast this afternoon.
Another man, 49-year-old David Jordan, from Cappagh Road, Dungannon, Co Tyrone, was also before the courts today.
The PSNI has codenamed this move against the New IRA 'Operation Arbacia'.
Assistant Chief Constable, Barbara Gray, said yesterday that the PSNI's partners are MI5, the Gardaí, Police Scotland and London's Metropolitan Police.
Last week, over 500 PSNI officers were involved in a series of raids in Northern Ireland and searches also took place south of the border and in Scotland.
At the weekend, 62-year-old Dr Issam Basalat, who lives in Edinburgh, was detained by the authorities at Heathrow Airport in London.
In three court hearings - over the weekend, yesterday and today - some details of the surveillance-led police operation emerged.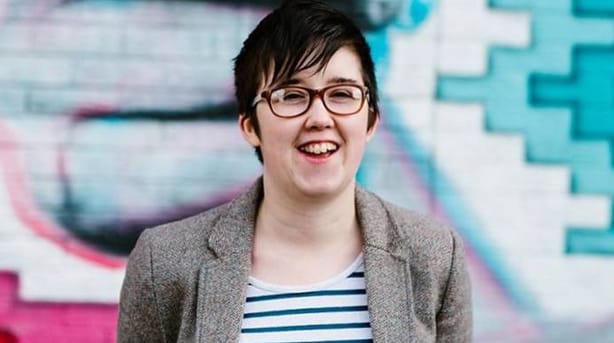 Video recordings were made of meetings that took place in Co Tyrone earlier this year. One was held in February at a house on Barony Road, Sixmilecross. The second took place in July at a house on Buninver Road, Omagh.
A number of solicitors, representing different individuals in the group of 10 defendants, claimed during court proceedings that an 'agent provocateur', in the employ of the PSNI or MI5, had a role.
One suggested the man had set up and financed the meetings. Another lawyer indicated that entrapment will be an issue in future court proceedings.
Several of those in custody face a range of charges, including membership of a proscribed organisation, directing terrorism and two separate charges of preparatory acts of terrorism.
Others face additional charges of conspiracy to possess explosives, namely Semtex, with intent to endanger life and conspiracy to possess 100 rounds of ammunition with intent to endanger life.
The GP living in Edinburgh is charged with a single count of preparatory acts of terrorism in connection with the alleged meeting in a house near Omagh last month. According to the charge he "attended and addressed a meeting of the Irish Republican Army".
A lawyer for the accused man, Dr Basalat, claimed he was "pestered" by an MI5 agent to attend meetings in Scotland and Northern Ireland.
The proceedings could take several years. The PSNI's Assistant Chief Constable, Barbara Gray, said yesterday this is a significant and ongoing operation.
The New IRA was responsible for the killing of journalist, Lyra McKee, in Derry last year.
On both sides of the border the authorities acknowledge it is the most active of the dissident republican factions.