There have been no further deaths from Covid-19, meaning the overall death toll remains at 1,763.
The Department of Health said 20 more cases of the coronavirus have been diagnosed in the Republic, bringing the number of confirmed cases to 25,845.
In Northern Ireland, there have been no further coronavirus deaths recorded for an 11th consecutive day.
The official Department of Health death toll there remains at 556.
There are 15 new cases confirmed, taking the total number of cases in Northern Ireland to 5,891.
Nine patients with Covid-19 are being treated in hospital, with two in intensive care.
Acting Chief Medical Officer Dr Ronan Glynn said: "Covid-19 is a highly infectious disease that is still circulating in our communities. It is a dangerous illness that no one wants to catch.
"While we have reason to be positive, we now need to continue to work together towards our collective goal of resuming healthcare services, reopening our children's schools, and protecting the most vulnerable.
"The past weeks have shown that when we maintain physical distance, wash our hands, wear a face cover where appropriate and cover our coughs and sneezes, together we can interrupt the spread of Covid-19. Let's keep going."
Dr Glynn's comments come after the Minister for Health Stephen Donnelly told the Dáil earlier today that the coronavirus reproductive number has fallen to between 0.7 and 1.4 and has been stabilising.
It had been between 1.2 and 1.8 last week.
The reproductive rate, or 'R' number, indicates the number of people on average that an infected person will pass the virus on to.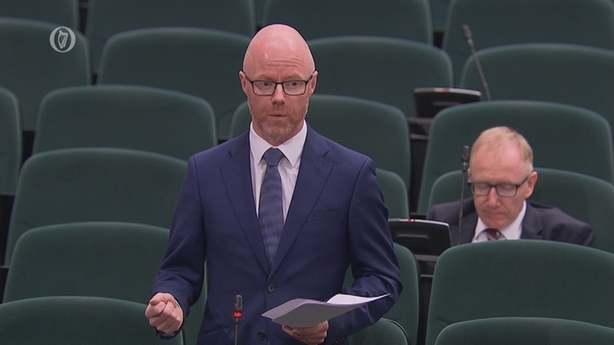 Mr Donnelly said the reduction was due to the efforts of the public in suppressing the virus.
He also came under pressure in the Dáil to outline a plan for how the health service will tackle both Covid and non-Covid care in the coming months.
Sinn Féin's health spokesperson David Cullinane said people would die prematurely if a plan was not in place.
Mr Cullinane said there is now an economic plan, but there was no plan for the health service when Covid-19 had caused a crisis on a scale never seen before.
He said what was facing patients and doctors was scary and dangerous, as they had to deal with a large loss of capacity and he cited an 800-bed hospital in Dublin, which he said is losing 200 beds.
Mr Cullinane called for an urgent injection of capital and solidarity for doctors and nurses who want to know where capacity is coming from.
The minister said work was ongoing to put together a winter plan and the scale was unlike anything seen before.
Mr Donnelly said he had met the Health Service Executive and the department and they were putting together a plan, which would also include Sláintecare.
He said that public health officials were warning there would be a second surge here based on how they see the disease work around the world, but the hope was that any surge would be low and localised.
Labour TD Ged Nash called for the flu vaccine to be provided to everyone free of charge.
The minister said the advice was to extend the vaccine for free to at-risk groups, but he said everyone should get it.
Meanwhile, Social Democrats co-leader Róisín Shortall said it was indefensible that only 7% of passengers landing at Dublin Airport were getting follow-up calls as promised and she said that level of risk could not be allowed.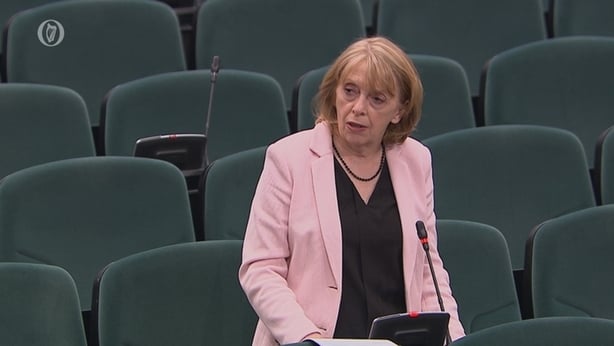 She said that during the first two weeks of July, only 7% of the 62,000 passengers arriving at Dublin Airport received calls and only half answered them.
She called for the Department of Health to take responsibility. Minister Donnelly said it was not acceptable and he was looking into it.
Earlier, the Taoiseach said that more needed to be done to track people arriving into Ireland and the new electronic measures being put in place will allow a more comprehensive follow-up.
Speaking on RTÉ's Morning Ireland, Micheál Martin said the Government is looking at making more restrictions for those coming from virus hot spot regions.
Independent TD Mattie McGrath said what was happening at airports was shambolic and a "scamdemic".
He said it was open season for anyone to come in from a red hot spot.
Call centre to carry out follow ups on new arrivals
The Government aims to have a call centre up and running by 10 August to allow for better follow up on people who arrive in the country and fill out the passenger locator forms which are also being moved online.
Speaking at the Dáil's Special Committee on Covid-19 Response, Ken Spratt, the acting Secretary General at the Department of Transport, Tourism and Sport said they know the follow up has not been as effective as they would like.
He said the Office of the Government Chief Information Officer is currently working on the creation of an electronic version of the form.
Mr Spratt said the Department is working with a third party to get a call centre up and running by 10 August, if not before that.
He said they are exploring departure point testing and entry screening at Dublin Airport.
The World Health Organization says that data to date suggests that 80% of Covid-19 infections are mild or asymptomatic, 15% are severe infection requiring oxygen and 5% are critical, requiring ventilation.
Additional reporting: Sandra Hurley