The Patrick Kavanagh Centre reopens its doors in Co Monaghan today after a €1 million renovation.
The mini-museum, which was due to open earlier this year, is located in the poet's native Inniskeen.
Personal photographs and letters, as well as interactive tables and touch screens, are used to celebrate the different stages of the poet's life.
Mr Kavanagh's finest poems are also brought to life by an original short film featuring Oliver Callan and John McArdle.
The Kavanagh Centre is housed in what would have been St Mary's Church, dating from the 1820s St Mary's cemetery on the site is also where Kavanagh's remains rest.
It is hoped the new centre will help to keep the Kavanagh legacy alive and boost visitor numbers to the county at the same time.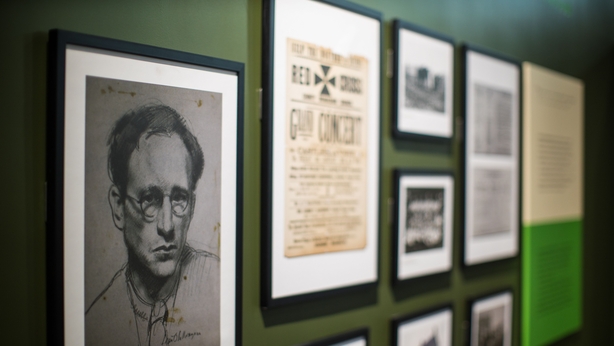 Darren McCreesh, the centre's newly appointed manager said: "The state-of-the-art visitor experience in the Patrick Kavanagh Centre is a fitting tribute to the poet's life and work.
"It provides a wonderful context for exploring the unique landscape of Monaghan that inspired so much of his work. I look forward to welcoming visitors to the centre where they can experience the life and work of Kavanagh for themselves."
The Patrick Kavanagh Centre will open to the public today but because of the Covid-19 pandemic access will be on a limited basis and prebooking is required.
A new website patrickavanaghcentre.com is now live.