Women's health campaigner Vicky Phelan has paid an emotional tribute to her friend and CervicalCheck campaigner Ruth Morrissey, who died yesterday aged 39.
"Ruth was a gentle soul, who was just one of those people who thought about everybody else", Ms Phelan said.
She told RTÉ's Today with Sarah McInerney that Ms Morrissey was a "home bird", who loved "the simple things, like spending time with her daughter, Libby."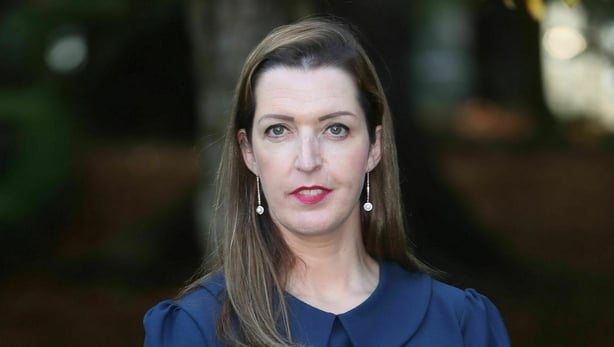 Ms Phelan said her friend was not angry at her illness, but she was angry about the way she was treated.
"You never once heard her angry at her cancer, but at the time of the court case and the state and the HSE appealed she was angry about the way she was treated", Ms Phelan said.
Ms Morrissey's death comes two years after she gave evidence in the High Court in her action against the Health Service Executive and two laboratories over the misreading of her cervical smear tests.
She and her husband, Paul, won the case and were awarded damages.
Ruth Morrissey died the day before her daughter's 9th birthday. Her family said "as always" Ruth had a cake ordered and ready to go and today they would celebrate that birthday.
In the wake of Ms Phelan's case, which first highlighted the CervicalCheck controversy, she said the then Taoiseach Leo Varadkar assured her that the State will endeavour to settle all cases through mediation.
On today's programme she said, "When I met with the Taoiseach that August I was so angry that Ruth was being brought through the court and he promised that that would not happen. The State and the HSE sat side-by-side with the labs and fought that case tooth and nail."
She described the statement issued by Leo Varadkar yesterday after the death of Ms Morrissey as "insensitive" to have referenced "as Taoiseach, Mr Varadkar gave a formal state apology to all women and their families affected by the cervical check crisis in October 2019."
Ms Phelan said she believes it is too late for a formal apology for Ruth and her family, but that a fitting legacy for her friend would be "to bring screening home."
"There should have been an apology sent by both the State and the HSE at the end of March when the Supreme court came to its decision to Ruth and her family on the harm and the ordeal that they put her through", she said.
She said one of Ms Morrisey's "big regrets" was not getting to celebrate her daughter's communion, which was cancelled due to Covid-19.
"She was making a big deal about it, knowing that it would be the last thing that she would do. For people like us you wonder 'Am I going to make the next big thing', and I felt so sorry for her that she didn't get to do that."
"She was always so positive. She would send loads of butterflies at the end of all of her texts."
On the same programme Ms Morrissey's solicitor, Cian O'Carroll said Ruth was "angry that it fell to her".
"She had hoped and pleaded that she wouldn't have to go through the appeal and she was disappointed that she wanted it all to end.  She saw the importance of what she could do for others.
"It was her sacrifice."
Mr O'Carroll said the State is still "maintaining a similar line" in the cases of other women, similar to that of Ruth Morrissey's case.
Earlier patient advocate and cervical cancer survivor Lorraine Walsh described Ruth as a "kind, gentle lady" who fought a really hard battle for herself and the rest of us.
Ms Walsh said she is sad that Ruth had to spend so much of the last two years of her life fighting for truth and justice when she should have been spending that time with her husband and daughter.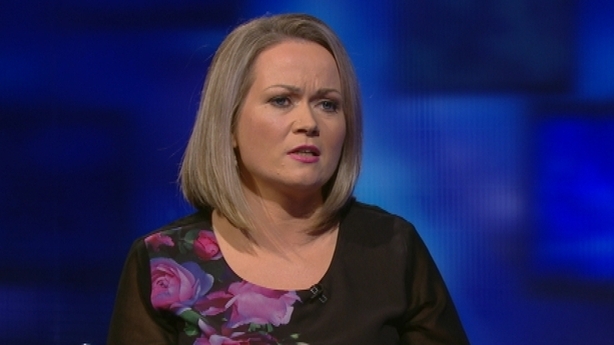 She said that the most important thing for someone who is very ill, is to focus on themselves and that the stress and pressure of taking her case to the High and Supreme Court was a huge burden on Ruth. 
LISTEN: cervical cancer survivor @LorcallWalsh pays tribute to CervicalCheck campaigner Ruth Morrissey who died yesterday https://t.co/6JhTUlBG3b

— Morning Ireland (@morningireland) July 20, 2020
She said that Ruth should not have had to fight so hard to ensure her husband and daughter were provided for after she died, but that the HSE and the State "fought her and fought her".
She said that Ruth should be alive and she could have been treated, had her smears being read correctly. 
Ms Walsh said that Ruth died because the cervical check programme was not fit for purpose.
Her legacy, she said, will live on, but Ms Morrissey can never be replaced. 
---
Read More: CervicalCheck campaigner Ruth Morrissey dies aged 39
---
Yesterday, a statement issued on behalf of Ruth's husband Paul said that neither the HSE nor the State ever apologised to Ruth Morrissey.
The statement said that now it was "too late" for such an apology.
The statement added that Mrs Morrissey fought fiercely to stay alive for the family she adored. And it said the example she set stood as "an enduring inspiration of strength and determination that should help many others through difficult times in the future".
President Michael D Higgins also paid tribute to Ruth yesterday, saying: "So many people across Ireland will have learned with great sadness of the passing of Ruth Morrissey. 
"Ruth Morrissey's tremendous courage in an arduous campaign for truth and justice leaves a legacy of courage for all Irish people, and for those campaigning for women's right to healthcare in particular. 
"Sabina and I send our sincere condolences to her husband Paul, their daughter, her family and friends, and to all those who have shared Mrs Morrissey's journey."