The sculpture of a Black Lives Matter protester erected on the plinth where a statue of slave trader Edward Colston once stood in Bristol has been taken down.
Pictures from the scene showed workers at the site at around 5.20am today.
Artist Marc Quinn created the life-size black resin and steel piece of Bristol's Jen Reid after seeing a photo of her standing on the empty plinth following the toppling of the Colston statue.
The sculpture, titled A Surge of Power (Jen Reid), was installed shortly before 4.30am yesterday by Mr Quinn's team without the knowledge or consent of Bristol City Council.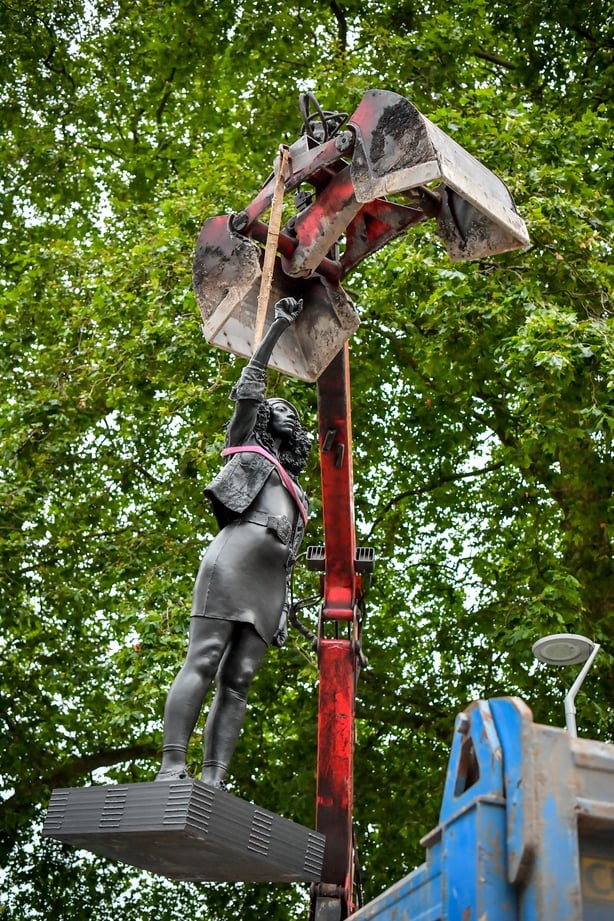 ---
Colston statue in Bristol replaced by sculpture of black protester
Angry clashes in London, Bristol protesters pull down slave trader statue
Statue torn down in Bristol to be exhibited in museum
---
This morning we removed the sculpture. It will be held at our museum for the artist to collect or donate to our collection. Bristol Mayor Marvin Rees issued a statement yesterday about the need for a democratic process where the people of Bristol decide the future of the plinth

— Bristol City Council (@BristolCouncil) July 16, 2020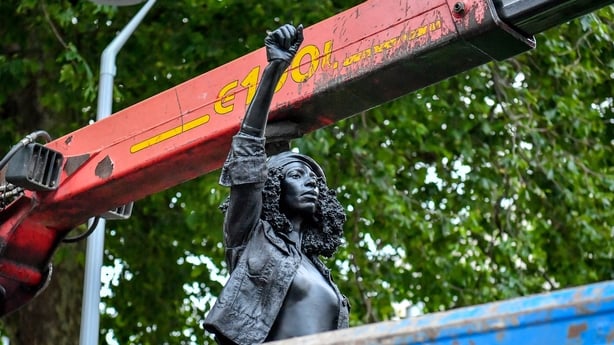 Mayor Marvin Rees previously said any decision on how the plinth should be used would be decided democratically through consultation.
After the sculpture was installed yesterday, Ms Reid stood in front of it with her fist in the air.
"It's just incredible," she told the Guardian.
"This is going to continue the conversation. I can't see it coming down in a hurry."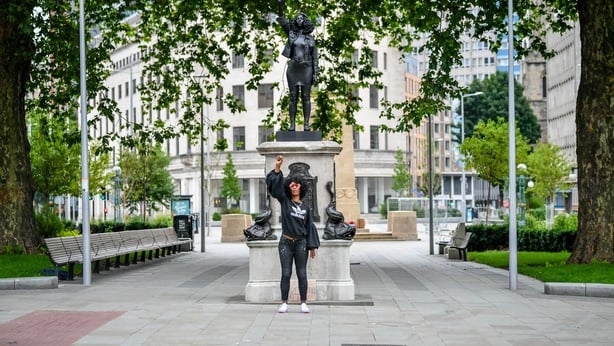 On 7 June, protesters used ropes to pull the Colston statue, which was erected in 1895, from its plinth in Bristol city centre.
It was dragged to the harbourside, where it was thrown into the water at Pero's Bridge, named in honour of enslaved man Pero Jones who lived and died in the city.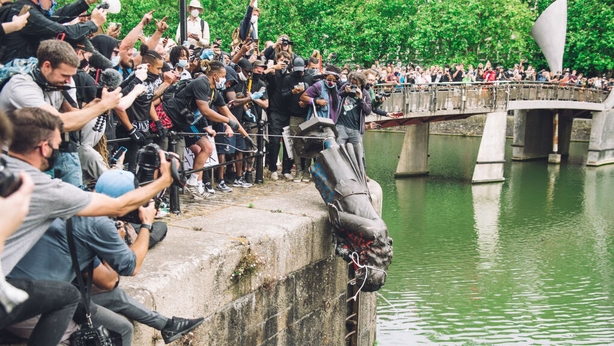 Bristol City Council retrieved the statue, which will be displayed in a museum along with placards from the Black Lives Matter protest, from the water on 11 June.
Mr Quinn's previous works include self-portrait Self and a sculpture titled Alison Lapper Pregnant, for the fourth plinth in Trafalgar Square.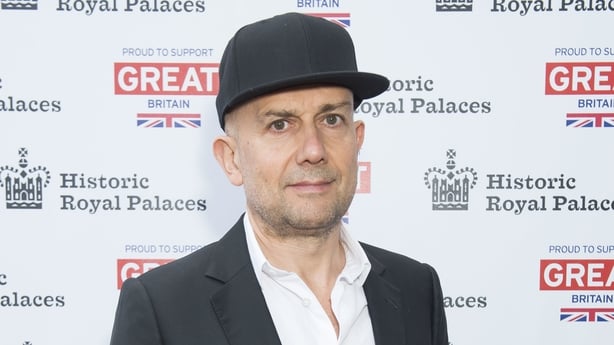 "Jen created the sculpture when she stood on the plinth and raised her arm in the air. Now we're crystallising it," he told the Guardian.
He said his team had carried out surveys, as well as health and safety checks, and installed the sculpture in a way that made it "extremely difficult to move".
Today the mayor of Bristol, told BBC Radio 5 Live that the city was going through an "incredibly delicate time".
"This is not about taking down a statue of Jen, who is a very impressive woman," Mr Rees said.
"This is about taking down a statue of a London-based artist who came and put it up without permission."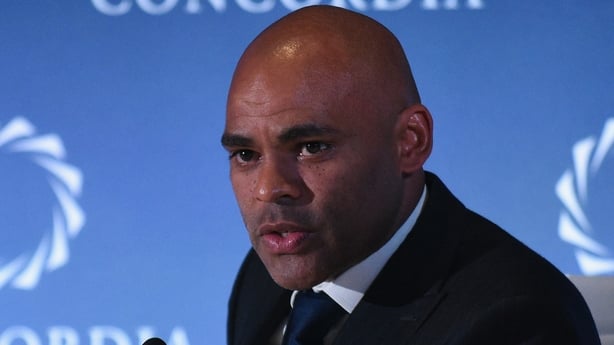 Mr Rees said when he spoke to sculptor Marc Quinn, the artist was unaware that the toppling of the Colston statue also caused damage to the grave of Scipio Africanus - a memorial to an enslaved African man.
"If you're going to do something, you need to do it with awareness and a full knowledge of the context in which you're doing it," Mr Rees said.
"Running around provoking debate without any awareness of the potential consequences of that debate is not OK.
"We have to approach things with wisdom, which is why we've set out a process that revolves around a history commission telling the full story of Bristol so that the city is much more informed and is in a better position to collectively decide who it wants to honour and where."
Mr Rees said how race was navigated in the UK was a "delicate balance".
"It's increasingly delicate for me because every time I talk about race, as a black politician, I'm boxed in - all I do is talk about race," he told the programme.
"The irony is 200-odd years or 300 years after Colston died he's coming back to get this first black politician."
The sculpture will now be put into storage and discussions will take place with Marc Quinn and Jen Reid about what they want to do about it.
"The artist has obviously said that he wants to sell it and give the money to local charities," Mr Rees said.
"I will say too - and this is the point I've made and it's not a flippant point - but actually we're facing a major funding crisis through Covid at the moment as well.
"We've lost revenue and we've had increased costs. Local authorities all across the country are talking about the financial crisis.
"It cost us money to take this down. The money we spent taking the statue down actually comes from accounts that we spend on adult social care and children's services.
"We'd really welcome a contribution from the artist."