With Ireland well into Phase 3 of the reopening roadmap - and some restrictions were lifted earlier than planned - this country has done well to reach this point in the battle with coronavirus.
But the Cabinet has now decided to pause the move to Phase 4 and take a cautious approach.
The R number, which is the average number of people one person will infect, has risen above 1 and is now between 1.2 and 1.8.
The debate about the wearing of masks or face coverings and the benefits these have in protecting against Covid-19 has been a lengthy one.
Face coverings have been legally mandatory on public transport since last Monday. Soon they will have to be worn in shops and in other indoor settings, when new regulations are signed.
Governments in France and Britain have already moved in this direction. The Northern Ireland Health Minister is also set to recommend the mandatory wearing of face coverings in shops.
So we are now seeing quite a lot of unity in relation to this measure, after some quite mixed messaging here.
There's been an uptick in new Covid cases to 4 per 100k people but we are still the 8th lowest out of 31 countries in Europe. This is not a second wave. We can keep the virus suppressed. To do so we will pause the reopening of pubs and permitting of larger gatherings

— Leo Varadkar (@LeoVaradkar) July 15, 2020
The decision to delay Phase 4 and the reopening of all pubs and nightclubs until 10 August is out of caution and some worrying trends.
The National Public Health Emergency Team has expressed concern about the uncertainty ahead regarding a resurgence of the virus with more cases being seen in younger people.
In fairness, gardaí say that most pubs that are open and operating as restaurants have been found to be compliant with the public health guidelines.
The decision to postpone the full reopening of pubs will be a blow to smaller pubs and communities around the country that had hoped - and even expected - to reopen and get some summer business.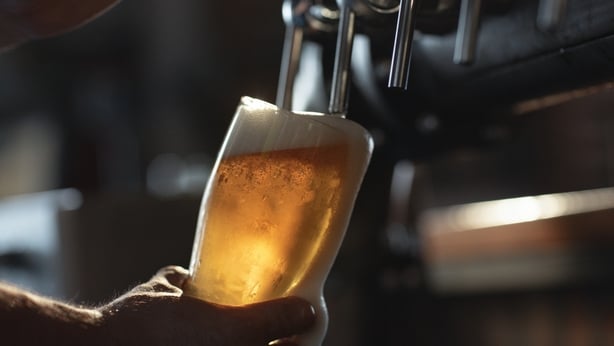 The case had been made that reopening all pubs would relieve pressure on those that are already open.
But our public health experts have seen what has occurred abroad in some countries where pubs and bars reopened and have concerns.
With some exceptions, for younger people, it's mainly private houses where the parties are and where social distancing can break down, especially after too much alcohol.
It's notable that the increase in outbreaks/clusters in the week to last Sunday was seen in private houses, with 96 new outbreaks reported, of these there were 72 in the east of the country and 13 in the north west.
Not all these outbreaks are due to parties.
But the concern here is that younger people may be more likely to silently carry and transmit the virus - posing a danger to their older parents or relatives.
So there are to be new limits on the scale of people who can be involved in social visits to houses with a maximum of ten now advised.
With the existing limits on gatherings indoors (50) and outdoors (100) to remain, it's tough for people - especially in summertime.
While there are dangers ahead, we are not in a second wave and the latest figures here should not be viewed as a second wave.
The news will come as a disappointment for those who operate theatres, cinemas, galleries and cultural and arts events organisers.
The recent rise in daily cases has been a concern to health authorities. Some GPs also report that they are seeing more people with Covid-19 symptoms and that the public health messages may be fading.
There are reports of some patients with symptoms turning up in person at doctor's surgeries, instead of phoning first.
The number of cases seen in the past week was higher than the previous week,
While there are dangers ahead, we are not in a second wave and the latest figures here should not be viewed as a second wave.
Yesterday, there were 32 new cases reported but this evening that reduced by over half to 14.
While the Government still plans to publish a Green List of countries next week that people can travel to and not self-isolate on return, it is still urging against all unnecessary travel.
The fears of a second wave are real and early moves to prevent it are vital. It might be summertime but coronavirus does not take a holiday.