More than 13 million coronavirus infections have now been recorded across the world, with more than half in the United States and Latin America, according to the latest AFP tally.
At least 13,000,166 cases and 569,990 deaths have been recorded and the United States is the worst-hit country with 3,341,838 cases and 135,425 deaths, the tally showed.
The number of cases stood at 3,380,218 in Latin America and the Caribbean, including 144,847 fatalities. And in Europe, 2,849,335 infections have been recorded and 202,780 deaths.
The spread of the pandemic is accelerating across the globe, with more than 2.6 million new cases detected since July 1.
The Director General of the World Health Organization has warned that too many countries were going in the wrong direction in dealing with the coronavirus pandemic and there could be no going back to normality any time soon.
"I want to be straight with you: there will be no return to the 'old normal' for the foreseeable future," Director General Tedros Adhanom Ghebreyesus told a virtual news briefing.
He said that there is still a lot to be concerned about with the virus, and that several countries are losing gains in controlling the disease in recent month.
Mr Tedros said that if the basics are not followed, the pandemic is going to get "worse and worse and worse".
It comes as Australia's most populous state reported 14 new cases of Covid-19 today, with a growing cluster at a pub used by freight drivers travelling the country adding to fears of a second wave of the virus.
The new cases in New South Wales come after neighbouring Victoria state last week forced about five million people back into lockdown after a surge of new coronavirus cases.
The World Health Organization has warned that several countries are losing gains in controlling the spread of the coronavirus and that the pandemic could get 'worse and worse'. | Read more: https://t.co/UYXW1TtypR pic.twitter.com/bhQWFZMc7P

— RTÉ News (@rtenews) July 13, 2020
Australia has avoided the high Covid-19 casualty numbers of other nations with swift and strict measures, recording fewer than 10,000 coronavirus cases in total, or about a sixth of the daily cases seen in the United States in recent days.
However, authorities are worried about rising cases of community transmission.
This accounted for eight of the 14 new cases in New South Wales in the last 24 hours, while the rest were people who have returned from overseas and are already in hotel quarantine or have returned from Victoria.
The bulk of these community transmission cases were people who recently visited a pub in southwest Sydney, the Crossroads Hotel, taking the cluster to 13 in all.
Today, long lines of cars were waiting more than three hours to attend a drive-through test clinic at the venue.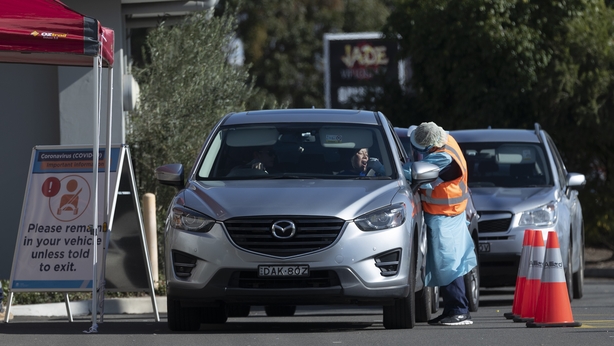 Australia's Minister for Health Greg Hunt said 1,000 military personnel had been dispatched to help state officials curtail the spread of the coronavirus.
New shutdown in California
California Governor Gavin Newsom has ordered all indoor restaurants, bars and cinemas to close again as coronavirus cases soar across the US state.
Churches as well as businesses including gyms, shopping malls, hair salons and non-essential offices must also close indoor operations in 30 of its worst-hit counties including Los Angeles, he said.
"We're moving back into a modification mode of our original 'stay-at-home' order," Mr Newsom said.
Covid-19 cases are continuing to surge in parts of the US, with the state of Florida this evening reporting 12,000 new infections. | Read more: https://t.co/UYXW1TtypR pic.twitter.com/evzyrS04c8

— RTÉ News (@rtenews) July 13, 2020
The decision was taken as hospitalisations - including intensive care patients - also rise.
The positivity rate for those tested has climbed by more than 20% over the past two weeks, the Governor said.
California reported 8,358 new coronavirus cases on Sunday, bringing its total to nearly 330,000 including more than 7,000 deaths.
The announcement came as education officials in Los Angeles and San Diego said schools will remain closed when classes resume next month, with lessons all moved online.
"While the new school year will begin on 18 August as scheduled, it will not begin with students at school facilities," said Austin Beutner, schools superintendent for Los Angeles.
Florida Covid cases at 'a point of serious concern'
An American epidemiologist has said the record number of Covid-19 cases in the state of Florida has "reached a point of serious concern" and "we have to act to get it under control now".
Dr Cindy Prins, a medical professor at the University of Florida, told RTÉ's News at One that people were not properly advised when the state opened up again about the need to wear masks and to take things slowly.
She said "we did it very quickly" and that there was a confidence after a few weeks of not seeing a great rise in cases "that we were going to be ok and that was false".
Since the pandemic began in March, 4,346 people have died in Florida of Covid-19, with 15,000 new infections recorded yesterday alone.
We need your consent to load this rte-player contentWe use rte-player to manage extra content that can set cookies on your device and collect data about your activity. Please review their details and accept them to load the content.Manage Preferences
Dr Prins said that a state-wide mask mandate is needed as well as better leadership and improved public health messaging on TV and social media to advise people to take the measures needed to reduce spread.
She said that "when we opened up people thought they were just going back to their normal lives" and were not given the right messages about being careful and wearing a mask.
Dr Prins said that the increased numbers were identified followed more testing, but that the high positivity rate suggests they are still not catching all the cases and there are probably unidentified cases as well.
The United States has by far the world's highest caseload and number of deaths.
According to Johns Hopkins University, Covid-19 cases in the US have surpassed 3.3 million with more than 135,000 deaths.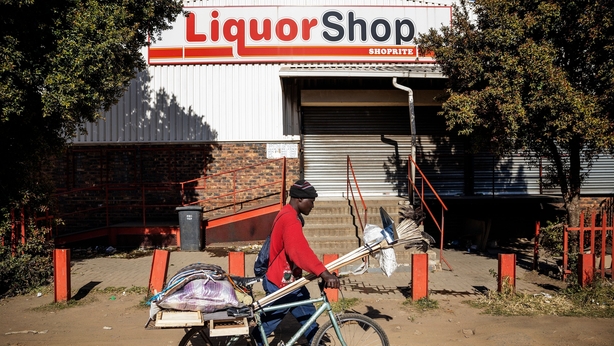 South Africa reimposes curfew and bans alcohol sales
South Africa has re-imposed a nationwide curfew as President Cyril Ramaphosa said his country faced a "coronavirus storm".
He said that it was "far fiercer and more destructive than any we have known before" as he re-imposed a night-time curfew and also a ban on alcohol sales lifted barely six weeks ago.
"As we head towards the peak of infections, it is vital that we do not burden our clinics and hospitals with alcohol-related injuries," Mr Ramaphosa said.
New coronavirus infections have topped 12,000 per day - or 500 per hour - in South Africa in recent days, making it the fourth-biggest contributor to new worldwide cases after the United States, Brazil and India.
One in three South Korean Covid-19 patients improve with remdesivir
Meanwhile, one in three South Korean patients seriously ill with Covid-19 showed an improvement in their condition after being given Gilead Sciences Inc's antiviral remdesivir, health authorities said.
More research was needed to determine if the improvement was attributable to the drug or other factors such as patients' immunity and other therapies, they said.
Remdesivir has been at the forefront of the global battle against Covid-19 after the intravenously administered medicine helped shorten hospital recovery times in a US clinical trial.
Several countries including South Korea have added the drug to the list of treatment for the disease caused by the novel coronavirus. There is no approved vaccine for it.
In its latest update on the drug, Gilead said on Friday an analysis showed remdesivir helped reduce the risk of death in severely ill Covid-19 patients but cautioned that rigorous clinical trials were needed to confirm the benefit.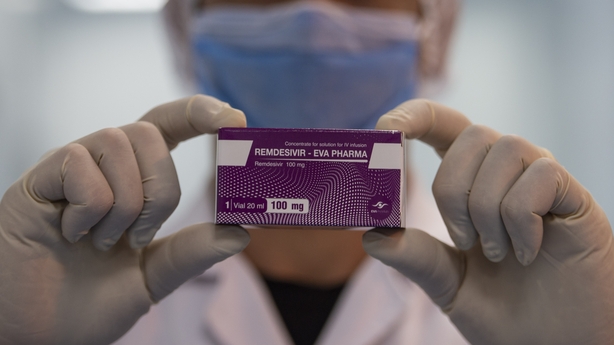 The Korea Centers for Disease Control and Prevention reported on Saturday results from a first group of 27 patients given remdesivir in different hospitals.
Nine of the patients showed an improvement in their condition, 15 showed no change, and three worsened, KCDC deputy director Kwon Jun-wook told a briefing.
The result had yet to be compared with a control group and more analysis was needed to conclude remdesivir's benefit, Mr Kwon said.
In June, South Korea asked Gilead to supply enough of its drug to treat more than 5,000 Covid-19 patients in preparation for a possible second wave of infections.
South Korea has been battling small but persistent outbreaks of the new coronavirus, with 62 new cases reported as of yesterday, bringing the country's total to 13,479 cases with 289 deaths.