Monsignor Georg Ratzinger, the older brother of Pope emeritus Joseph Ratzinger, died this morning, aged 96, just over a week after Benedict made a four-day visit to Regensburg to see his ailing brother.
Georg Ratzinger had been hospitalised in Regensburg, Bavaria where he spent much of his life.
Benedict, who is 93, visited last month after his brother's health deteriorated, marking his first trip out of Italy since his shock resignation in 2013.
The former pontiff, whose original name is Joseph Ratzinger, now lives in a small former monastery inside the Vatican. He is the only surviving member of the family.
Both brothers were ordained together on the same day in June 1951, and were always closely united.
"From the beginning of my life my brother has always been for me not only a companion, but also a trustworthy guide," Benedict said of Georg in 2008, according to Vatican News.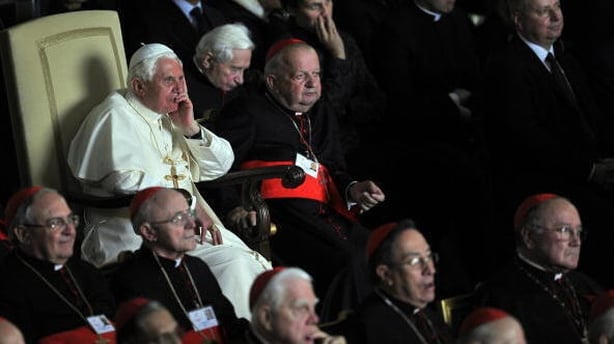 Georg Ratzinger earned renown in his own right as a director of an acclaimed German boys' choir at the 1,000-year-old Regensburg cathedral.
But the renowned choir fell under the shadow of the Catholic Church's child abuse scandal after a 2017 report found that more than 500 choir boys suffered sexual or physical abuse at the institute from 1945 to the early 1990s.
The report criticised senior Church figures for failing to do enough to prevent the abuse, including Georg Ratzinger who led the choir from 1964 to 1994.
He said he knew nothing about the abuse at the school.
Additional Reporting AFP