The Cork-based family and supporters of Micheál Martin could not travel to Dublin for his election as Taoiseach due to the Covid-19 restrictions.
But the Fianna Fáil leader's wife Mary and their children watched proceedings from their home in Ballinlough, while close friends and supporters - respecting social distancing - watched TV in their various homes.
Mr Martin's election as Taoiseach was greeted with great joy and emotion.
His eldest son Micheál Aodh told RTÉ News he went to senior football training in Nemo Rangers GAA this morning - because it had just resumed after several months - and so he missed the beginning of the broadcast from the Dublin Convention Centre.
But he got home in time to see his dad being elected Taoiseach and was very happy for his father.
"Yesterday was a long day alright, I was so relieved yesterday evening. And I am just very happy today, happy to see my dad get the support he needed."
Seán Martin, Micheál's eldest brother and also a Fianna Fáil Cork City councillor, said the family would celebrate tonight with a barbecue - regardless of the weather!
I was in four maternity wards over the years with my children and yesterday was the worst of all in terms of the waiting and the expectation and the whole lot
"I got a bit choked up myself listening to him when he was mentioning Turner's Cross and the parents. We all had very happy times in Turner's Cross and I think it is great to see that somebody, a bus driver's son, could become the Taoiseach of the country," Seán told RTÉ.
Mr Martin's backroom team gathered in Fianna Fáil Cork City Councillor Alderman Terry Shannon's conservatory to watch events as they unfolded on television.
Mr Shannon - who was Micheál Martin's first campaign manager - said yesterday's wait for news was very difficult.
"It's like a weight being lifted off your shoulders. I was in four maternity wards over the years with my children and yesterday was the worst of all in terms of the waiting and the expectation and the whole lot.
"But just now seeing him elected Taoiseach and going off to the Áras, it is just incredible."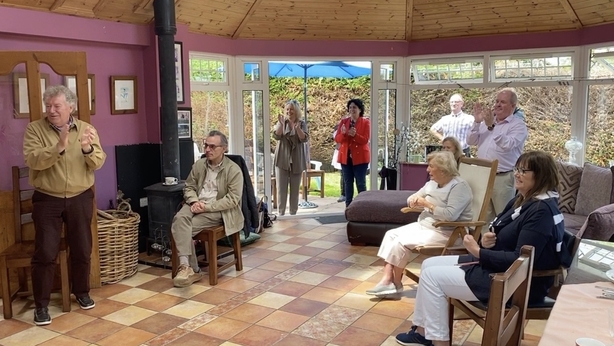 Among those gathered were Carmel Desmond, who nominated the Turner's Cross man to run in his first local elections in 1985, and her daughter Cork City Councillor Mary Rose Desmond.
Councillor Desmond has been campaigning for Micheál Martin since she was 16 and is his Parliamentary Assistant.
"I'm still very emotional, to be honest. I suppose it has all been very surreal.
"We are not there with him, so things being at a distance - it just doesn't feel like it has actually happened! But to hear him called Taoiseach ... Taoiseach Micheál Martin ... has a lovely ring to it."
Liz O'Donoghue, who worked as Mr Martin's constituency secretary for many years, said she could not stop crying.
"What a moment! Absolutely amazing, long time coming but we got there."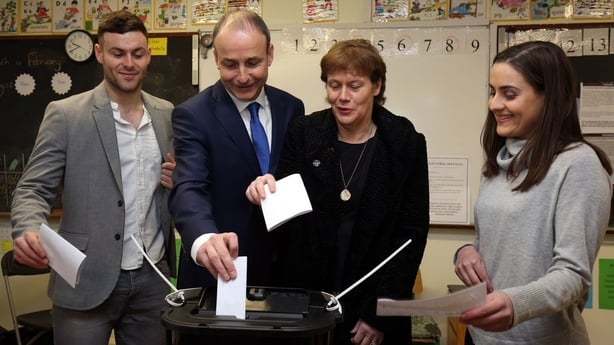 In Ballinlough - where the Martin family have lived for the past 20 years - shop owner Brendan O'Driscoll said local people were delighted.
"Speaking to customers this morning and a lot of the elderly people - we don't have any mass in Ballinlough at the moment but they would still come in.
"Especially in the last fortnight, we have seen people we haven't seen for three months - and the conversation was that they are all delighted."