His leadership started with an apology.
"I am sorry for the mistakes we made as a party and for the mistakes I made as a Minister."
It was 2011, the country was broke, the IMF were in town.
Brian Cowen had stepped aside, Micheál Martin was making his first address as party leader, saying Fianna Fáil under his leadership would be different.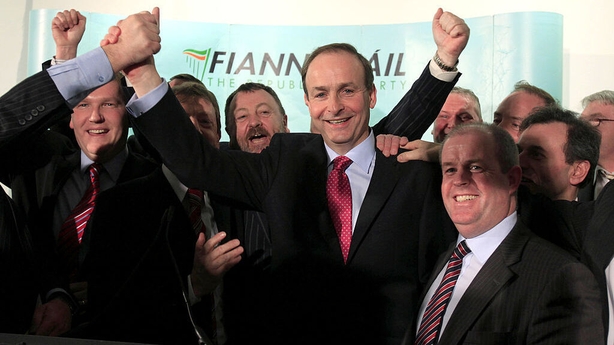 "I think there's a sense among those in the parliamentary party that the old ways will not work for the party," he said.
And so began Micheál Martin's tenure as Fianna Fáil leader.
.@conorfhunt looks back at the political career of Fianna Fáil leader Micheál Martin, who is set to be elected as Taoiseach today | Live updates: https://t.co/v3AU59ngdv pic.twitter.com/WUbUeoiFmh

— RTÉ News (@rtenews) June 27, 2020
---
Read more: 'Micheál Martin has been preparing for this moment for a long time'
---
He was first elected to the Dáil 30 years ago, even back then he was tipped as a rising star of the party - "a future Jack Lynch".
Aged 37, he became Bertie Ahern's youngest minister in the 1997 cabinet. In the education portfolio with money to spend he was often referred to as the minister for good news.
In 2000, he moved to Health. His greatest achievement surely was the introduction of the smoking ban - facing down strong opposition, it was seen as a bold and pioneering move.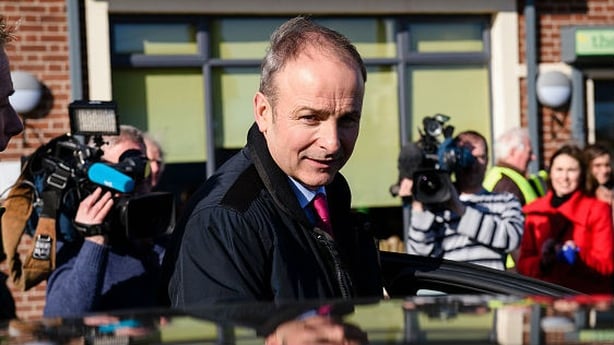 He was accused though of being indecisive in office, the setting up of the HSE too - perhaps a less flattering part of his legacy.
He then served as Minister for Enterprise, but was in the line of fire as consumer prices rocketed - he introduced the groceries order to counter it. He came in for particular attention from Eddie Hobbs on this 'Rip Off Republic' TV show.
He supported Brian Cowen when the Offaly man took over as Taoiseach in 2008, becoming Minister for Foreign Affairs. He was there in office when the Lisbon Treaty was first rejected then eventually accepted by way of referendum.
He was there in Iveagh House too when the Sharon Commins drama played out. She was the aid worker who was kidnapped and who spent over 100 days in captivity in Sudan. It was a high profile success when she safely returned home.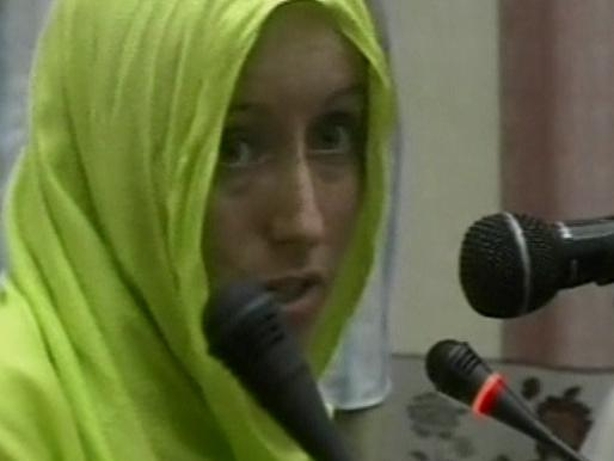 But as the country and the Brian Cowen government unravelled, Micheál Martin made his move against his party leader.
Brian Cowen ended up winning a confidence motion, but a couple of days later threw in the towel.
After seeing off Éamon Ó Cuív, Mary Hanafin and Brian Lenihan, Micheál Martin took the reins.
His first task was damage limitation - the 2011 election would be devastating for the party returning to the Dáil with just 20 seats.
"It's a very disappointing result for us nationally. I think we were aware we had a huge challenge in this election," he said.
The following year, he repeated his apology for how Fianna Fáil had run the country the previous decade, telling his Ard Fheis: "We were in government and we should have acted differently. We made mistakes."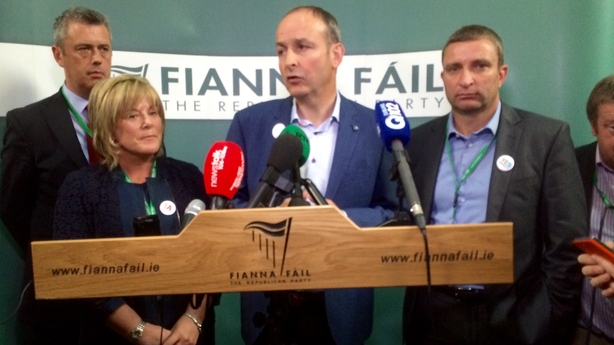 His time in opposition was spent rebuilding the party. In the 2016 election the party gained seats to move up to 44 and then agreed to support the Fine Gael government in a confidence and supply arrangement.
It was the era of new politics.
After the deal was struck, he spoke to reporters on the plinth at Leinster House.
"We're about being constructive and positive," he said.
There have been some big changes for Micheál Martin along the way too.
Long regarded as socially conservative he supported the removal of the 8th Amendment.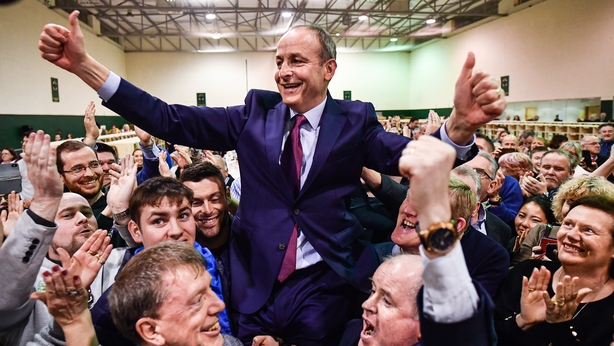 "People have different perspectives on this and I know people in the parliamentary party will have a different view to mind. I accept that and I respect that."
After the Brexit Withdrawal Deal was struck it was clear the 32nd Dáil had run its course.
The 2020 election though was a disappointing one for the Fianna Fáil party. After lining up to take on Leo Varadkar it was Mary Lou McDonald that was the real threat.
Fianna Fáil did return to the Dáil the biggest party - but only just - winning 38 seats, one ahead of Sinn Fein, three more than Fine Gael.
After much brinkmanship and negotiation, Fianna Fáil and Fine Gael have come together to form the government - casting civil war differences aside it seems.
Micheál Martin, the 8th leader of his party, was once on course to become the first Fianna Fáil leader never to be Taoiseach - that is no longer the case.