Micheál Martin has been an elected politician for more than 35 years, serving as a councillor, Lord Mayor, TD and government minister. RTÉ's Southern Editor Paschal Sheehy has been following the Fianna Fáil leader's career for most of that time.
When Micheál Martin sits down in the Taoiseach's office in Government Buildings, he will be able to rely on a number of attributes which have served him well throughout his political career: he is someone who is comfortable in his own skin; he is focused, driven and self-disciplined; he's a good communicator and he is always incredibly well-briefed.
Whether it's the state of the national finances, Covid-19 and the consequent massive injection in the country's health services, the economic shock that that is going to cause, or Brexit, there will be no steep learning curve for the new Taoiseach; nothing his senior civil servants will tell him will come as a huge surprise.
Micheál Martin has been preparing for this moment for a long time.
He's had the kind of time to grapple with things that have allowed him to think, to himself at least, if he hasn't been articulating this among those who are close to him: "Right, what would I do here?"
His positions are thought out: that much is clear from any of the in-depth interviews which, to his credit, he has never shied away from.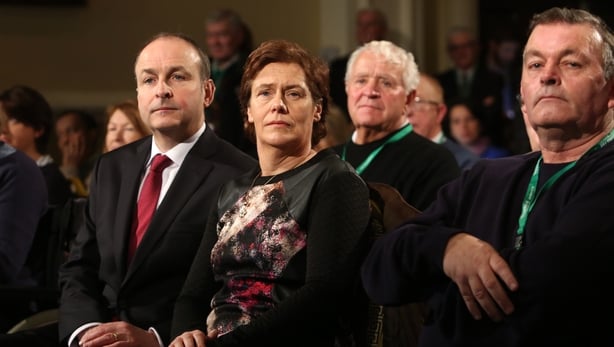 Martin's confidence, the feeling of being comfortable in his own skin, stems from the "constants" in his life - a group of people, local and national, most of whom have been with him from the beginning of his political career.
If you are a member of that group trusted by Micheál Martin, your membership is perhaps more appropriately measured in decades than in years.
The most important person in that group is Micheál's wife, Mary. As intelligent as Micheál Martin is, Mary is a match. And, as a former National Youth Organiser with Fianna Fáil, she understands politics too. They are an impressive couple.
Then you have Chef de Cabinet Deirdre Gillane, Fianna Fáil General Secretary Sean Dorgan and Deputy General Secretary Pat McParland. Micheál Martin relies more closely on these three advisors than he does on members of his front bench.
The issue for him now, personally - and again this is something he won't admit - is legacy.
For many, his legacy has already been cast: his critics would say he was a minister in successive Fianna Fáil governments associated with huge spending overruns on public projects; which squandered the dividends of the economic boom; which allowed the property bubble to develop in this country under its watch and, ultimately, part of government which had its hands on the tiller when the country's economy crashed in 2008 and 2009, leading to catastrophic consequences for thousands of people and families.
Many people hold Fianna Fáil and, by extension, Micheál Martin, responsible for that and will never forgive him or the party for it. When he became leader of the Fianna Fáil in 2011, Micheál Martin became a particular focus for that anger: he was associated with the history of all that.
Micheál Martin, of course, sees things very differently. His apology for Fianna Fáil's mistakes in office, delivered soon after he became leader, has allowed him to rebuild the party to the point where it re-enters government today.
Martin's Cork base is important to him. He was first elected to Cork Corporation in 1985, soon afterwards leaving his job as a teacher to become a full-time politician.
He was elected to the Dáil for the first time in 1989, and has been re-elected as a TD for Cork South Central in each election since then, often on the first count having topped the poll.
His re-election on the sixth count in February's general election was the longest the electorate in the constituency has made him wait to confirm that he would be returning to the Dáil. He has also served a term as Lord Mayor of Cork.
He enjoys a pint, but you won't find him in the early hours of the morning singing the Lakes of Pontchartrain after a gathering of his parliamentary party
Martin's brother Sean and other members of his family, his Parliamentary Assistant and city councillor Mary Rose Desmond, city councillor and former Lord Mayor of Cork Terry Shannon, and businessman Humphrey Murphy are part of a group that closely watches his political base in Cork - and all are close to him too.
In Dublin and in Cork, those who are close to Micheál Martin share at least one thing in common - trust.
The Fianna Fáil leader is also fortunate to be well-grounded. That seems to be the way he is wired, from his upbringing in Turner's Cross, close to Cork city centre, and through his primary and secondary school education at Scoil Chríost Rí and Coláiste Chríost Rí.
And even if that wasn't hard-wired into his DNA, that group of family and advisors wouldn't be shy about keeping his feet on the ground. They are also protective of him.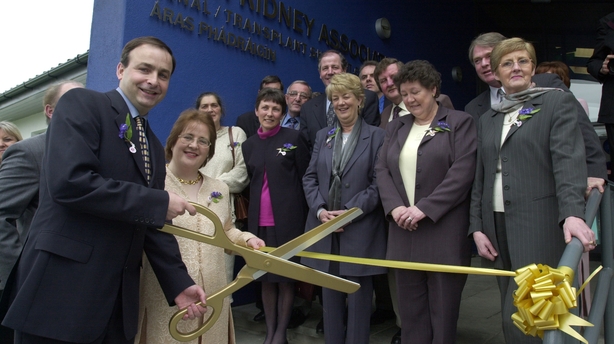 Micheál Martin is quite humble for somebody in his position, and he doesn't appear to be interested in the trappings of power and office.
It's obvious that he has a very strong work ethic, which he expects those around him to share.
He isn't a huge socialiser, although he's both affable and personable in company. He enjoys a pint, but you won't find him in the early hours of the morning singing the Lakes of Pontchartrain after a gathering of his parliamentary party.
His passions outside his work are his family and the GAA - Nemo Rangers GAA Club and Cork hurling and football in particular.
One of Micheál Martin's sons, Micheál Áodh, is in danger of stealing a little of his father's limelight: he's a goalkeeper with Nemo Rangers' senior team and with the Cork senior footballers, a source of immense pride in the family.
Delivering for the country in a meaningful way now, and in a way in which his political legacy will be created, will be a very tall order
Outside of family and the GAA, Micheál Martin walks to unwind. Courtmacsherry in West Cork is a bolthole.
A measure of his commitment to his work is that he has seen very little of his family or of Courtmacsherry since February's general election, choosing to deal with the political fallout from the election and with coronavirus lockdown restrictions from his base in Dublin.
Out of respect for those restrictions, his family won't be travelling to Dublin this weekend, and there won't be a party to celebrate his election in his constituency either.
Another attribute which will stand to Micheál Martin during his time in the Taoiseach's office will be his experience.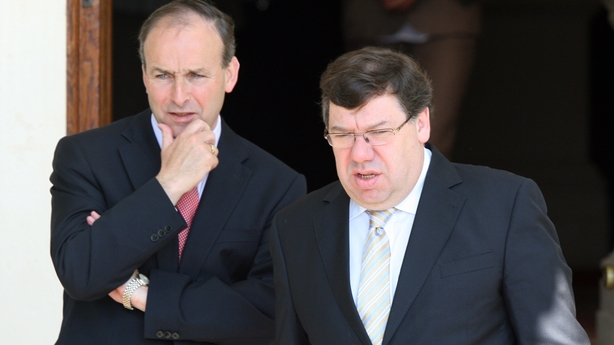 He turns 60 on 1 August and he passed the 35-year mark as an elected politician a few days ago. During that time, he has served as a senior minister in four government departments, including the departments of health and foreign affairs.
His experience in health will be critical in mapping the future for that department in a post-Covid environment. His experience in foreign affairs will be key in the continuing Brexit negotiations.
And he will have to call on all his experience to come up with a plan to deal with the cost of fighting coronavirus, the ongoing impact of the pandemic on the country's finances and managing huge expectations at a time when he will have no room to manoeuvre fiscally. The kitty is empty!
Micheál Martin is a student of history. He completed a Master of Arts thesis in political history at University College Cork and in discussions on the current housing crisis, for instance, he regularly refers to massive social housing projects under previous Fianna Fáil governments.
History informs Martin's judgement, but he has shown that he isn't a prisoner to it either. His support for same-sex marriage and for the referendum to repeal the Eighth Amendment - in spite of the upset that caused to Fianna Fáil's traditional support base - are indicative of that.
Micheál Martin is also an admirer of Jack Lynch, the last Taoiseach from Cork, and, although he doesn't admit this, he desperately wants to emulate Lynch's record as Taoiseach. At least part of that aspiration is driven by a genuine desire to serve, and a genuine belief in public service.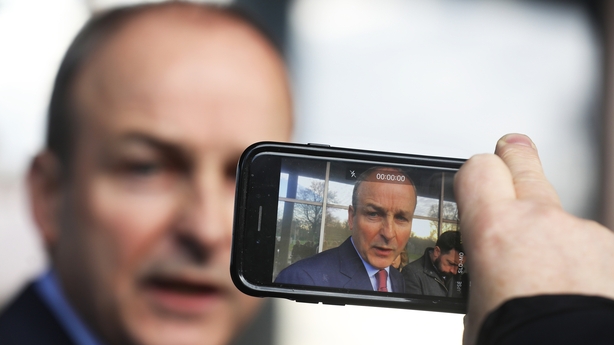 Against that backdrop, Micheál Martin couldn't be taking over as Taoiseach at a more difficult time: the national debt is soaring; the country's ability to be able to recover from the economic shock of the coronavirus pandemic will remain in question, at least until the scale of the hit can be accurately quantified and the likelihood of a second or subsequent waves is known.
And then, thanks to an accident of geography, he cannot ignore his position as a TD in what is going to be the most competitive constituency in the country, Cork South Central.
Do we have a precedent for one constituency giving us a taoiseach and two senior ministers in the same Dáil (presuming Simon Coveney keeps his seat at the Cabinet table and Michael McGrath secures promotion)? Certainly not in the modern era.
Allied to that, in the background, the poll-topper in Cork South Central in February's General Election, Donnchadh Ó Laoghaire, must be gleeful about being the only opposition voice from that constituency in the Dáil.
The interaction between Micheál Martin, Simon Coveney and Michael McGrath, with Donnchadh Ó Laoghaire pitching in from the sidelines, is going to be worth watching in itself.
So, after more than three and a half decades in public life, Micheál Martin has finally been elected to the Taoiseach's office.
Saving the party from extinction and rebuilding it to this point is worthy of inclusion as part of Martin's legacy. And that work on legacy will continue over his term as Taoiseach.
But time is short, for the country and for Micheál Martin.
The country is facing unprecedented economic challenges in the two-and-a-half years that he will be Taoiseach.
Micheál Martin will know better than anybody else that delivering for the country in a meaningful way now, and in a way which will secure his political legacy, requires action on his part and not words right from the get-go.