Green Party leader Eamon Ryan has said he does not believe there is any wriggle room to renegotiate the programme for government, following calls from within his party to do so.
Speaking on RTÉ's This Week programme, Mr Ryan said it would not be possible or in the national interest to go back into another protracted negotiation process, adding that he does not know what would happen if the deal was not passed.
Responding to a statement issued by party members publicly not backing the deal, Mr Ryan said he listens with respect to members of his party who have differing views.
He said he did not agree with their analysis, adding that it was possible to go into government to address the climate and biodiversity crisis, but also address issues such as housing and health.
He said the deal was not perfect but when working with other parties, you need to go into talks in good faith and get the best deal for not just your party but for the country.
He said the deal aims to steer the country in a long-term direction, investing in public health, housing, transport and climate action.
He said even if the recovery comes and the books are balanced, we would still borrow for those long-term investments.
He said if the deal is not passed by the three parliamentary parties, uncertainty would follow.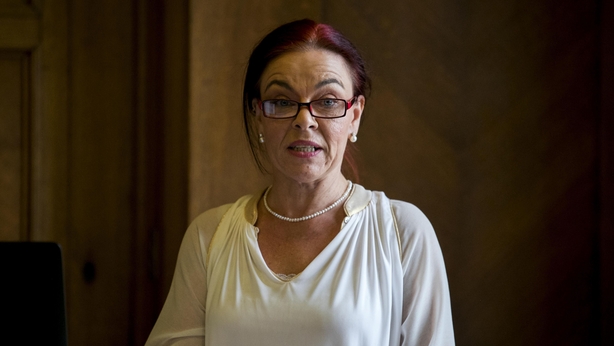 The leader of the Green Party in Northern Ireland, along with the chairperson of the party, have added their names to those calling for a 'No' vote in the ballot on entering government with Fianna Fáil and Fine Gael.
Clare Bailey MLA and Dublin City Councillor Hazel Chu issued a statement, along with various TDs, strongly criticising the programme for government, which they say represents "an unjust recovery".
Their intervention comes just days before Green Party members have to decide on whether to ratify the deal.
All three parties must secure membership backing but the Greens have the highest threshold with a two thirds endorsement required.
Ms Bailey had abstained during the parliamentary party vote on the deal.
Ms Bailey, told RTÉ News that the proposed government deal needs to be renegotiated.
Explaining why she will be voting against current proposals, she said the most vulnerable and the less able are going to have to carry the heaviest burden.
She said she believes corporation tax and income tax should be raised to help finance the challenges faced by the incoming government.
Almost 200 members of Green Party members in Northern Ireland have registered to vote on the agreement and Clare Bailey predicted that a majority of them are in favour of rejecting it.
She confirmed that like her, the other Green Party Assembly member, Rachel Woods, will be voting against the deal.
She said there are many positive aspects in the document agreed during negotiations but it is the basis for an unjust transition and unjust recovery.
She said she is favour of renegotiating elements of the deal. 
She also indicated that she was open to involving other parties in a revised agreement, she said: "I don't mind if it is broadened out, bringing others in - the more people that can be brought along, the more sustainable the next government will be, so let's look at it again and let's see if we can build a better deal."
Her opposition to the proposed coalition means there is now a split between the leaderships of the Northern and Southern wings of the all-island party.
The other signatories to the statement are TDs Francis Duffy, Patrick Costello and Neasa Hourigan as well as Cork councillor Lorna Bogue and general election candidates Saoirse McHugh and Sean McCabe.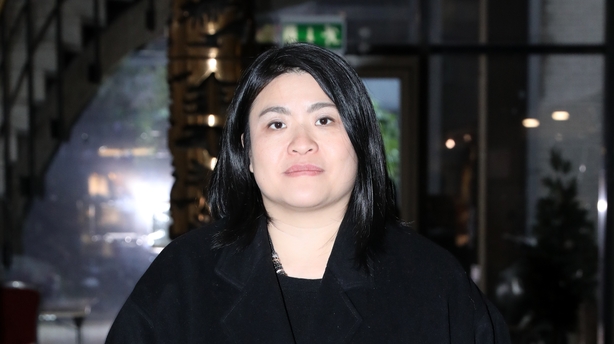 "This offer of government represents one of the most fiscally conservative arrangements in a generation. Regressive taxation in the form of carbon and sugar taxes are included while corporation tax and the top rate of income tax remain unchanged," the statement says.
They say that while the deal was negotiated in good faith, it fails on tackling homelessness and providing better healthcare.
They also say it charts an "an inadequate and vague pathway" on climate action.
Around 195 of the 800 Northern Green Party members have registered to vote.
They make up just under one tenth of the total electorate of 1,962 members.
Fianna Fáil TD John Lahart has said he will oppose going into government with Fianna Gael and the Green Party.
He is the second party TD alongside Eamon Ó Cuiv to declare that they will vote no in the ballot.
Mr Lahart has said he was dissatisfied with several aspects of the programme for government, including housing policy and the absence of a feasibility study for a Metro South.
The Dublin South West TD told the Business Post that he was unhappy with the planned 18-month extension of the Strategic Housing Development which allows developers to bypass local planners.
Mr Lahart also said Fianna Fáil should have spoken to other parties, including Sinn Féin, about forming a government.
Former Fianna Fáil TD for Kerry John Brassil has also said he will vote no in the ballot because of the decision to halt plans for the Shannon LNG terminal.
Mr Brassil said he saw very little of the party's footprint in the programme for government and he did not envisage that Fianna Fáil's election manifesto would be delivered upon.
The results of all three party votes will be announced on Friday.
All three must back the deal in order for Fianna Fáil leader Micheál Martin to be elected Taoiseach when the Dáil sits next Saturday.