The Woodlawn area of the Bronx is one of New York's most Irish neighbourhoods.
Tricolours and shamrocks adorn the pubs and shops that line the main street.
Many members of the community are struggling because of New York's coronavirus shutdown particularly undocumented migrants who typically work in industries such as construction, retail and hospitality which have all been hit hard.
Stephen, which is not his real name, is an undocumented Irish immigrant who has been living illegally in the US for 20 years.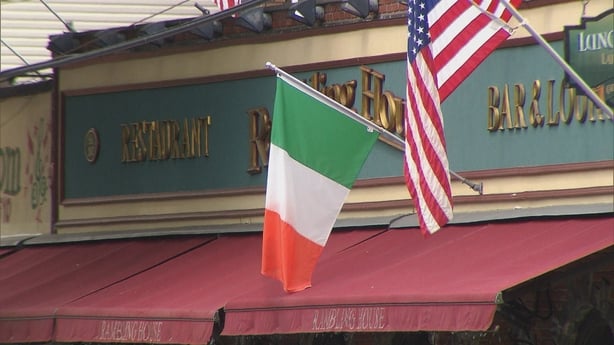 He works in construction in New York but lost his job in March when the Covid-19 restrictions began.
"It's heartbreaking when you are undocumented. You can't pay the rent and you can't turn to the government for help, you can't ask for a handout. We're three months into this now and hopefully we'll come out of soon," he said.
Stephen, like many other undocumented people living in New York, has turned to Irish immigrant support centres for help with paying bills since losing his job.
The Emerald Isle Immigration Centre in the Bronx is one of a number of Irish organisations that set up an initiative called 'Sláinte 2020'.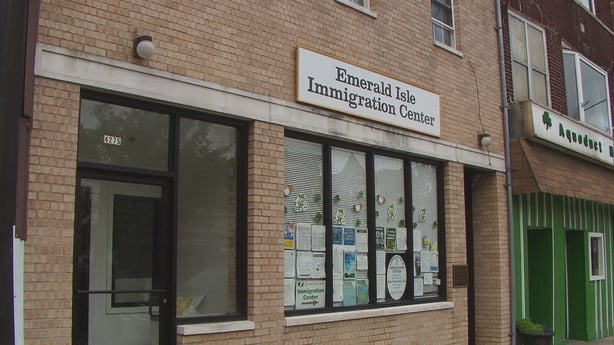 It helps immigrants who are struggling amid the coronavirus lockdown by offering grants, food and advice.
Siobhan Dennehy is the Executive Director of the Emerald Isle Immigration Centre and says they knew the undocumented Irish were out there, but now they are engaging with them and supporting them in ways they did not before.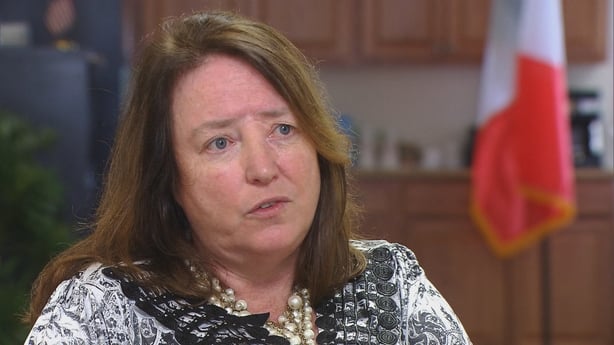 "They did come out of the shadows and they did ask for help and that can be a very difficult thing to do. Some of the applications for aid were very hard to read as people described the dire situations they were in," Siobhan said.
A 30-minute drive from the Bronx in downtown Manhattan, the traffic has started to build again and there are people out and about once more.
They bustle around with typical New York haste, but all while wearing face masks and keeping their distance.
The easing of restrictions has been a long time coming for businesses like the Irish-owned Fitzpatrick Hotels but reopening means taking extra precautions.
A scanner at the door of Fitzpatrick Grand Central takes customers' temperatures as they walk into the reception area.
Staff work behind screens and face masks and hotelier John Fitzpatrick says for now this is the new normal.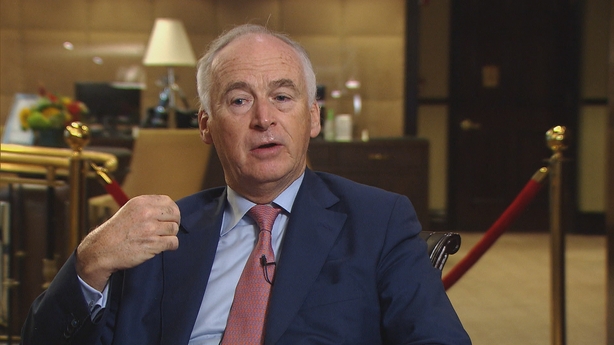 "I think initially people may wonder about having their temperatures checked but then they'll start to realise that if we're doing it for them we're doing it for everyone and it'll make people feel safer. That's important because hotels are places where people want to come as a treat, as a luxury," he said.
On Monday, New York City will enter its next phase of reopening, which will see the resumption of outside dining, indoor shopping, as well as the reopening of hair salons and office buildings.
For the undocumented Irish who have lost their jobs, like Stephen, there is renewed hope that things may soon start to return to normal.
"I'll get back on my feet. That's what Irish people do. We'll always fight to get back on our feet," he said.
We need your consent to load this rte-player contentWe use rte-player to manage extra content that can set cookies on your device and collect data about your activity. Please review their details and accept them to load the content.Manage Preferences