There are strong indications that talks trying to agree a programme for Government will run until at least tomorrow.
The leaders of Fine Gael, Fianna Fáil and the Green Party met in Government Buildings this afternoon, but outstanding issues remain that have yet to be resolved.
Negotiators from the parties are meeting this weekend to try to work out a draft programme for government.
Fianna Fáil leader Micheál Martin said afterwards that he was hopeful of reaching an agreement, but conceded it might not happen tonight.
Green Party negotiator Roderic O'Gorman said the agreement was not done and dusted, adding that issues around transport, housing and the public finances still had to be tied down. 
Taoiseach leaving Government Buildings after meeting the leaders of FF and the Green Party. There could be a further meeting before the close of business. All sides now saying there's no prospect of talks concluding today @rtenews pic.twitter.com/jiRzrmmkjJ

— Mícheál Lehane (@MichealLehane) June 13, 2020
Green Party deputy leader Catherine Martin - who is part of her party's negotiating team - has said she thinks that a deal can be reached on Government formation this weekend.
Speaking earlier on her way into talks at Agriculture House on Dublin's Kildare street this morning, she said there were a number of issues that still need to be "ironed out".
"I can't give an exact hour or a day but I think it'll be this weekend."
Ms Martin said she had to respect the confidentiality of the process and therefore could not expand on what the main issues are.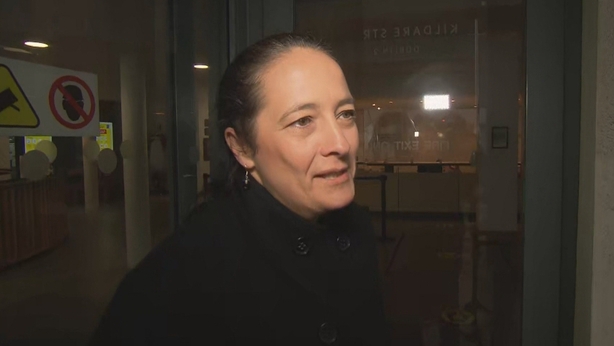 Asked if she was confident of securing agreement on the 7% reduction in carbon emissions annually, she said that was what would be examined today.
"That's what is important for our members in order for it to be passed," she added.
She said the possibility of getting a deal would all hinge on today, but she said she felt the process would come to an end this weekend.
Deputy leader of the Green Party @cathmartingreen says she thinks a deal could be reached on Govt formation this weekend "I do feel we are coming towards the end of the process this weekend @rtenews pic.twitter.com/elTNGOB85x

— Aisling Kenny (@KennyAKE) June 13, 2020
Green Party TD Ossian Smyth said there was no certainty that parties would reach agreement today. 
He said negotiators were doing all they can. "The talks are intense, we are trying to respect each other's constituencies.
"There's no certainty that we are going to reach an agreement, we are doing everything we can but if they don't work out I guess we'll be in opposition."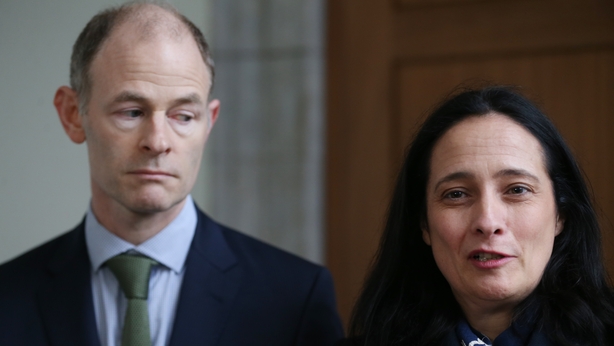 Mr Smyth said he would take as long as he needs and wouldn't be "pinned down" by an "artificial deadline".
Meanwhile, Fianna Fáil TDs have said there was a sense of urgency and they said talks needed to reach a conclusion this weekend. 
The party's finance spokesperson Michael McGrath said: "This has gone on a long time.
"The talks have been very constructive, we are making progress every day and I think it is proper that we are thorough about this. But  we are at a point where a decision will be needed in the next 48 hours." 
Fianna Fail's @DarraghOBrienTD says parties involved in govt formation talks have developed a greater understanding of each other's positions and policies @rtenews pic.twitter.com/HSbT21x4wl

— Aisling Kenny (@KennyAKE) June 13, 2020
Fianna Fáil TD Darragh O'Brien said parties were close to agreement.
"Even though the talks have been protracted and they have been very detailed, that time hasn't been wasted because I think all three parties have a better understanding of each party's position and policies. 
"I think that will bode very well for a new government should that government be formed."
Meanwhile, Minister for Agriculture, Food and the Marine, Michael Creed, has said substantial progress has been made in talks aimed at forming a new government but they "are not there yet".
Speaking on RTÉ's Countrywide, he said a programme for government "is more likely than not at this stage. Whether or not that acquires the support of three parties through their individual approval processes remains to be seen."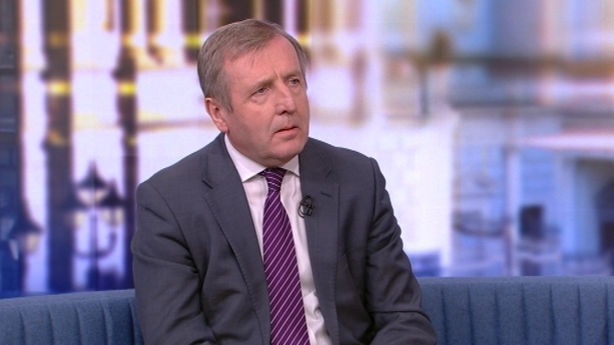 Regarding the issue of carbon emissions reduction, Mr Creed outlined his party's approach.
"It is not about resisting or denying climate change or ambition but about doing it in a way that does not undermine the industry or confidence that farmers have."
He said there will be no programme for government that does not acknowledge the "critical role" of the beef sector. Yesterday, the Minister announced a €50 million aid package for beef farmers affected by the Covid-19 pandemic.
Fianna Fail's @mmcgrathtd says the talks on government formation need to conclude today or tomorrow @rtenews pic.twitter.com/jNtaw2zRzE

— Aisling Kenny (@KennyAKE) June 13, 2020
The parties last night continued to make progress following a lengthy meeting that ran past midnight.
There was agreement on a number of policy areas including agriculture, direct provision, enterprise and the economic recovery plan.
Among the measures agreed last night was the likely introduction of a scheme aimed at dramatically increasing the rate recycling of used plastic.
Fianna Fáil, Fine Gael and the Green Party could possibly establish a deposit return scheme - once a report on the initiative has been completed.
This would see consumers paying a levy on every plastic bottle purchased but it would be refunded when they recycled it.
Typically this involves placing reverse vending machines near shops where customers would get a refund after depositing the plastic.
Currently it is estimated that up to one million plastic bottles a day here do not get recycled.
The government formation talks continue amid some differences surrounding the building of affordable homes on public lands, which sources said will proceed.
The make-up of the 11 senators that the next Taoiseach will get to nominate has also been confirmed.
Breakdown of 11 Seanators to be nominated by next Taoiseach expected to be 4 FF, 5 FG and 2 Green. Informed speculation suggests that FF will pick next AG but parties say the matter has not been discussed by Leaders yet. @rtenews

— Mícheál Lehane (@MichealLehane) June 13, 2020
RTÉ understands that Fine Gael will nominate four senators, Fianna Fáil four senators and the Green Party two senators with one agreed senator from Northern Ireland.
There is also speculation that the next Attorney General will be chosen by Fianna Fáil but the parties insisted that the matter has not been discussed by the leaders yet.
Before any positions can be filled the full agreement has to be signed off and it is thought that will take at least another day or possibly longer.
Following this it will need the backing of membership of each of the three parties.
Additional reporting: Aisling Kenny