More than 100 people were charged with domestic violence offences in the last two weeks of May, according to gardaí.
Operation Faoiseamh, which was set up to target the crime of domestic abuse, also shows that gardaí made more than 8,000 contacts, or attempted contacts, with victims since the operation began on 1 April.
The Garda National Protective Services Bureau has renewed its appeal to victims of domestic violence to contact them.
While most crime has decreased during the coronavirus pandemic, domestic violence has recorded the largest increase. with gardaí this year receiving 25% more calls for help than last year.
Operation Faoiseamh was set up by the Garda's Protective Services Bureau and has 245 officers from the National Protective Services Bureau and 16 from the Divisional Protective Services Units around the country.
Since 1 April, gardaí say they have made 8,229 contacts with, or attempts to contact, victims.
In the last two weeks of last month, gardaí say 107 people, all men, have been prosecuted.
Detective Chief Superintendent Declan Daly said this should serve as a reminder to all that breaching domestic abuse court orders is an offence.
He appealed to victims, and those aware of abusive domestic circumstances, to report them.
Det Chief Supt Daly said domestic crime is very much a hidden crime and gardaí were working hard to bring it out from behind closed doors.
Speaking on RTÉ's Morning Ireland, he said the establishment of the protective services was to ensure a better service was provided to victims.
When asked about the new offence of coercive control, he said that every new offence needs to be given close consideration and he was happy with the response to it.
He said anyone who needs urgent assistance should call 999 and he urged anyone who was experiencing domestic abuse to reach out to gardaí or other services.
The Chief Executive of Women's Aid said there has been a 39% increase in calls to the national freephone helpline since the end of March, compared to the same period last year.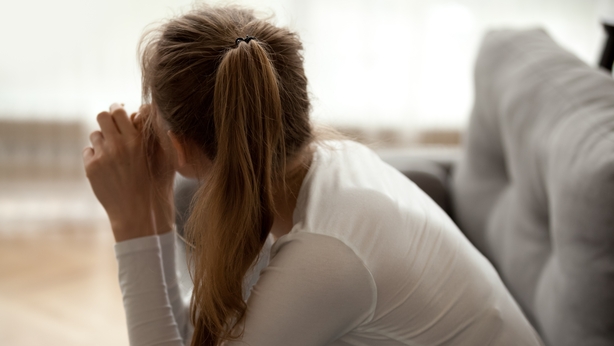 Sarah Benson said the Covid-19 circumstances mean that those who are most at risk are really constrained from reaching out because they are living with their abusers 24 hours a day.
She said refuges around the country are still operating and there has been real innovation to try to ensure that a response remains for those in need.
Ms Benson urged anyone who needed help to contact Women's Aid on 1800 341 900 and said a whole community response was needed for those in a difficult situation.