Students alleging racist abuse is not unique to any one Irish school, a race relations consultant has warned.
Dr Ebun Joseph said the decision by some black former students of a Dublin college to speak out about their experiences of racism is all too familiar. "It's happening in so many places", she said.
Dr Joseph added that the outpouring of stories as part of the Black Lives Matter movement is giving young people, who have been silent until now, the strength to speak out about their own personal experiences.
She said: "Over the past week especially I've had phone calls, I've heard stories from young people, and what is happening is that the stories of race that have been coming out have actually permitted them to come out and say 'this has happened to me'."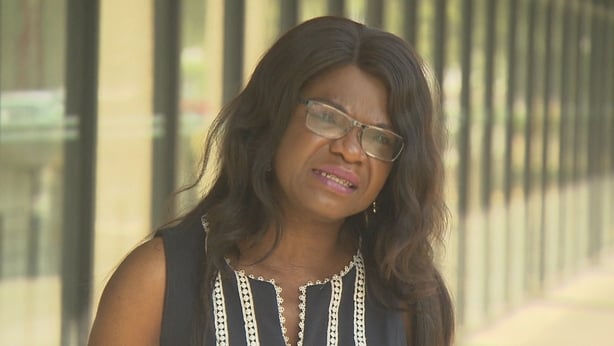 Dr Joseph made the comments after a number of black former pupils of an private second-level school have spoken out about alleged racism during their time there.
The ex-students of St Columba's College in Dublin made the claims to RTÉ News as an inquiry into racism at the college was announced.
The review comes after alumni and students in social media postings and in emails to the school made allegations of racism and bullying.
The complaints made by black past pupils of the college include being called the 'n' word by white students and 'jokes' about slavery.
One female past pupil complained in an email sent to the school the following: "Jokes being made in my boarding house about picking cotton, where my cotton balls were thrown on the floor and I was 'jokingly' asked to pick them up."
St Columba's graduate Fewitimi Majekodunmi spoke about how the 'n' word would be used by other white students: "They always saw it as banter they never saw it as racism  so they'd be like 'come on, n*****, or something and I'd be like what? And they'd start laughing and say they weren't racist." 
The former St Columba College student who first posted on social media recounting her own story on Instagram, and was then the first to contact the school to make allegations of racism and call for action, has alleged that she was often called the 'n' word.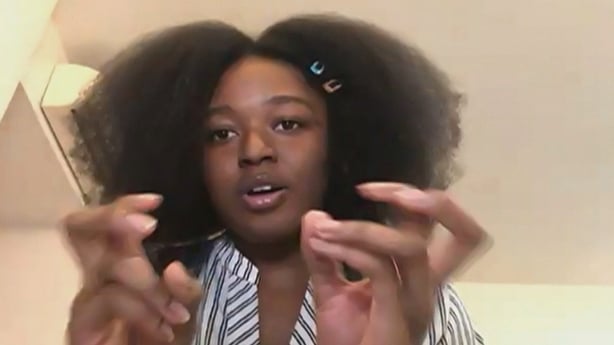 Seyilogo Braithwaite came to St Columba's from her home in Nigeria when she was 13. She graduated from the school three years ago. She told RTÉ News that she also had to endure jokes about slavery.
"A boy he used a quote from a book as a 'joke', which threatened to lynch me. He said 'shut up. I could have you strung up to a tree so fast you wouldn't even know it'. And that was so hurtful to me."
The quote is a quote from John Steinbeck's Of Mice and Men, which is on the current English syllabus. 
Ms Braithwaite said she was prompted to speak out about her experience by the Black Lives Matter movement. Last week she wrote to the school making allegations of racism and urging St Columba's College to address racism and bullying.
I'd literally be crying myself to sleep
A number of other former students followed Seyilogo's lead and also written to the school in recent days  recounting what they allege are their own experiences of racism and urging action.
The school principal Mark Boobbyer said he wanted to thank Ms Braithwaite and others for their courage in detailing their experiences of racism while at the college "because that's not easy to do" and said that an independent panel would now look into their allegations.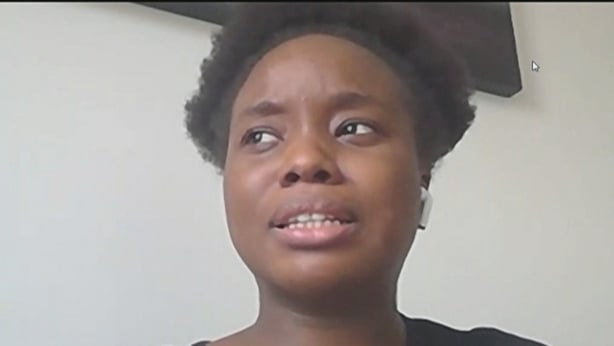 Another black ex-student of the school, Ella Tobrise, sobbed as she described to RTÉ News the impact the racism that she says she experienced had on her. She said that it made her feel "so alone" but that she managed to put up a front to hide her feelings.
Ms Tobrise said: "There were so many times when I would just laugh and I would smile because I'm quite a positive person. I don't see myself as one to wallow or to be sad. But there were times when I'd literally be crying myself to sleep."