The chants of "Black Lives Matter" and "I can't breathe" filled 16th Street; a long, straight thoroughfare that leads to the White House.
Construction workers were busy boarding up the windows and doors of the businesses that line the street amid fears of more looting and vandalism.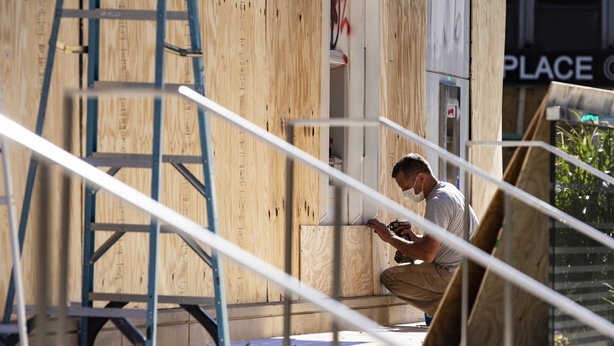 They worked at speed with a citywide curfew just hours away.
Outside the White House, crowds had gathered once again.
From a cart, a man was selling 'Black Lives Matters' T-shirts and face masks that read 'I can't breathe'.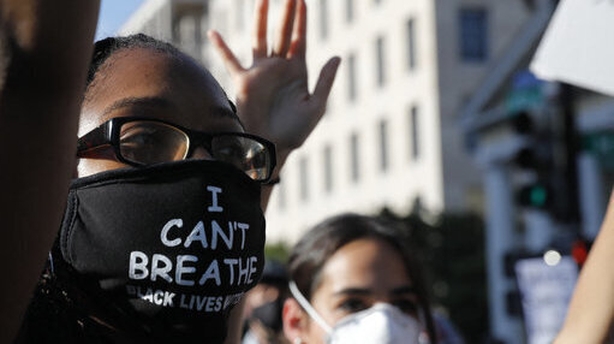 ---
Read:
Trump threatens military mobilisation against violent protests
---
As the chants of protesters got louder, phones started to ping simultaneously with an alert from the mayor of Washington DC reminding people of the 7pm curfew.
The protests were peaceful.
A young woman said she was demonstrating because the death of George Floyd after being restrained by police was the tipping point.
"Enough is enough. It's been going on for years," she said.
A man named Walter said he was sick of not being listened to.
"My parents went through this, we need to be heard. It's my right, I'm an American," he said.
He described the looting and acts of violence as a distraction that takes away from their cause.
Another protester, Leroy, said he understood why people were looting.
"There are 40 million people unemployed and some can't feed their kids. It's more than looting, it's about people getting what they're owed," he said.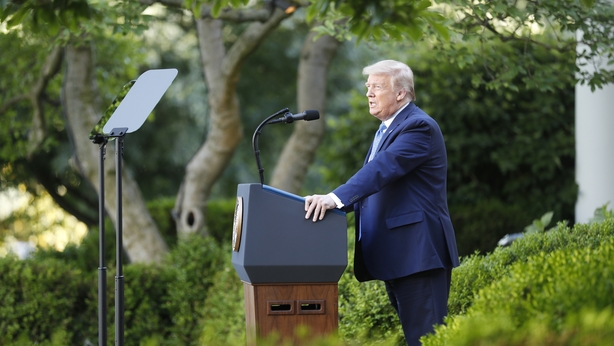 As Donald Trump started delivering his address from the White House Rose Garden loud bangs and smoke filled the air and crowds started to run.
It was still 30 minutes before the curfew but the process of clearing peaceful protesters had begun.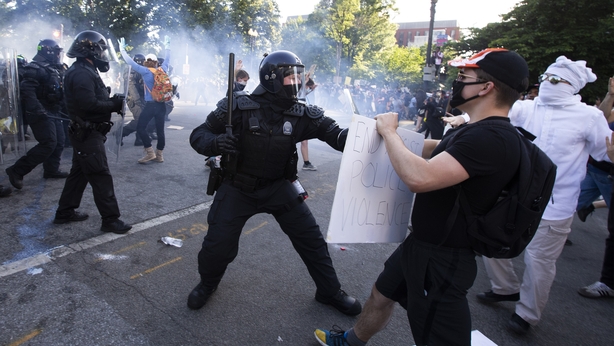 The reason would soon become clear as Mr Trump walked from the White House to St John's Church where he held a bible aloft and declared: "We have the greatest country in the world, we're going to keep it nice and safe."