It was promised as the greatest Olympic Games the world would ever see. Just a few weeks from now, Tokyo would have been preparing to open its arms to the most famous athletes on the globe. But the world has changed utterly in such a short time and sport has come to a shuddering halt.
Away from the spotlight of top level competition, athletes looking for an edge have been given ample opportunity to cheat. As the world is locked down, drug testing programmes, like the samples they collect, are in cold storage for now.
The Director General of the World Anti Doping Agency, Olivier Niggli, speaking exclusively to RTÉ's This Week programme from his home in Montreal, says despite the lack of testing right now athletes do not have a free pass.
"I think it is a concern that we check and we be vigilant," he says. "But realistically and rationally, I don't think this is an absolutely golden opportunity for anyone who wants to dope.
"I don't think doping now is very efficient for those who want to dope. I'm not saying some might not have done it, or be tempted to do it but it has to come with proper training and at a time where it makes a difference."
But others disagree.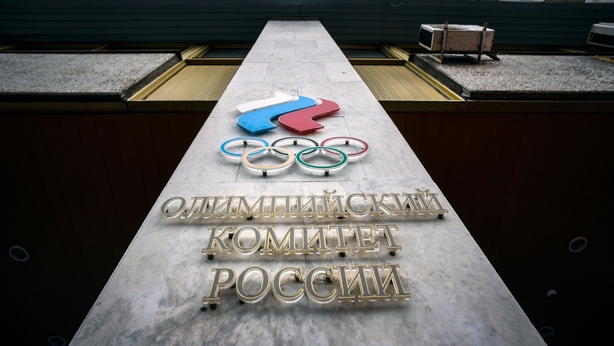 Double European 400 metres champion David Gillick is now Chair of the Olympic Federation of Ireland's Athletes Commission. He says many sports stars are concerned.
"I think when you look at the actual testing, it's not taking place at the moment and the worry would be that people will sail close to the wind," he says. "But you have to have the support team in place that enables the athlete to knowingly take something that will be out of their system when restrictions ease.
The World Anti-Doping Agency is confident it has tools to tackle the problem, including whistleblower phone lines and the biological passport.
"It's an awful risk for athletes to take. But with the Olympics pushed back a year, certain athletes make look at it as an opportunity to enhance their training, strength, speed and all the rest of it and as we've seen in the past people do take risks and people do cheat."
It is a view echoed internationally. 
Ben Sanford is a former Winter Olympian from New Zealand who now chairs the Athlete Commission of the World Anti-Doping Agency. And, as ever, fingers are pointing at the usual suspects.
"My concerns would be that if an athlete is in an environment where there's already doping then we might see an increase in doping in those environments," he says.
"I don't think Covid-19 and being in lockdown is certainly going to switch a clean athlete over to doping. Especially if they're not in an environment where they have access to performance enhancing drugs, or systems that lead to performance enhancing drugs."
But the World Anti-Doping Agency says it is confident it has other tools to tackle the problem, including whistleblower phone lines and the biological passport, which monitors athletes' blood samples over a period of time to watch out for any suspicious spikes.
"There's a lot of things that make it not that simple to dope right now," says Mr Niggli.
"There's always a risk that whatever you are doing could be spotted through the biological passport. Right after the lockdown ends, tests should be done to collect samples for the passport. So I think organisations should be collecting samples now or as soon as they can when testing resumes as a priority."
Drug testing is by nature an up-close and personal process, which will clearly be impacted by social distancing rules.
Here in Ireland testing has stopped completely, raising fears athletes could fall for temptation. But Sport Ireland's Head of Anti-Doping Dr Una May is warning other enforcement measures are in place.
"Last year we appointed a former Garda with significant experience of very high level, high profile investigations," she says.
"So we have the ability to monitor what is happening beyond the actual taking of substances where we would normally detect it through a test.
"We have a relationship with Customs and through the Health Products Regulatory Authority. We keep a very close eye on deliveries and packages coming through and they contact us whenever they see something suspicious."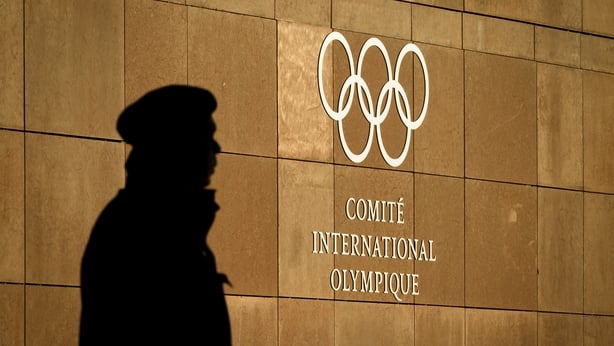 But even when testing does resume, there are questions over how it will look. It is by nature an up-close and personal process, which will clearly be impacted by social distancing rules.
The US Anti-Doping Agency is already trialling an innovative approach, where athletes take a blood sample at home via video link. It may not be perfect but it has the backing of Olympians Katie Ledecky and Allyson Felix. Its CEO is Travis Tygart, best known as the man who brought down Lance Armstrong.
"Importantly it's a pilot project and we're going to try to push the programme and get some long term results that we can implement," he says. 
As restrictions begin to ease around the world, there is some light at the end of the tunnel now for sports fans.
"But we're realistic. Clean athletes are going to compete clean. And there are athletes, even when fully operational programmes are in place that will go to great lengths to defeat the system. We saw it with Russian state sponsored doping and with the US postal Cycling team in the US. That's a little easier now unfortunately," he says referring to the lockdown.
As restrictions begin to ease around the world, there is some light at the end of the tunnel now for sports fans. Racing is resuming in Ireland and the Premier League return is just three weeks away.
But the question, as ever, is can we believe what we see?
The biggest problem remains an age-old one - ensuring a level playing field across different regimes around the world, explains David Gillick.
"Testing athletes, both blood and urine, costs a lot of money and some countries don't have that money available to them. And because of restrictions in lockdown a lot of governments are putting money into other areas. So I think that is a worry because when there's an inch to be taken people will take a mile."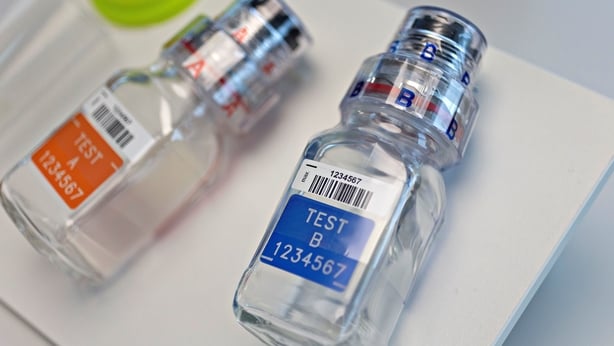 It is a problem Olivier Niggli is all too aware of and, he says, the biggest issue the World Anti-Doping Agency faces.
"Not everybody around the world is submitted to the same testing regimen or the same situation. And it's a bigger issue because not everybody is submitted to the same testing in normal times either.
"So to counter that there are ways and means to try to mitigate the situation, maybe not to completely ensure a total level playing field in terms of testing," says Mr Niggli .
In summary, David Gillick says Ireland is in the right place but warns against complacency.
"I think morally in Ireland we're in the right place," he says.
"I think the structures are there to help athletes, educate athletes and to test athletes. But once the lockdown is lifted we have to go in and test. We can't assume that everyone is a star athlete and they abide by the rules. We can't be that naive."
Meanwhile, Dr Una May has vowed to get back testing as soon as health guidelines allow.
"We'll be back doing as much as we can and as close as we can to doing routine testing as soon as possible. And I would be confident that we will pick up any anomalies that may have crept in during the time when people haven't been tested."