The Minister for Education, Joe McHugh, has welcomed the ASTI decision to direct its members to engage with the predictive grades process for Leaving Certificate students.
This afternoon agreement was reached with the Association for Secondary Teachers Ireland trade union over legal protections for teachers.
The union will be advising its members to engage with the process after, it said, it had received "full indemnity" this afternoon.
The ASTI said the union and its legal advisers had engaged with the Department of Education and Skills today on their concerns regarding the indemnity that was made available by the Department of Education.
Its concerns related to the potential for teachers to have to bear legal costs should a student take legal proceedings against an individual teacher. 
It said it sought to have full indemnity available for teachers while they undertake this work in good faith, and that it has now secured "the necessary clear assurances and clarifications that allow for teachers to proceed with this work without fear of negative financial consequences".
It said the Department has given an undertaking that in all cases where the indemnity applies, the Chief State Solicitor's Office will take over the running of the litigation.
"This strengthening of the indemnity will ensure that a teacher will not have to employ her/ his own legal team to defend herself/ himself and run the risk of incurring large irrecoverable costs and expenses", the union said.
This clears the way for the calculation of grades to go ahead. 
We need your consent to load this rte-player contentWe use rte-player to manage extra content that can set cookies on your device and collect data about your activity. Please review their details and accept them to load the content.Manage Preferences
ASTI confirmed that teachers can now proceed with the process and "will apply the high professional standards it requires".
Speaking after this afternoon's Cabinet meeting, Mr McHugh said it had been a very stressful few months for students who had been waiting for clarity about their exams.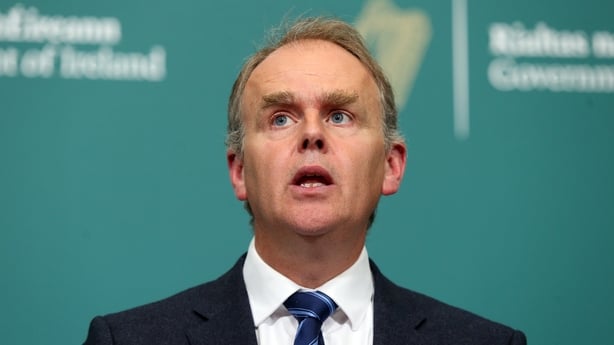 Mr McHugh said his preference had initially been for the Leaving Cert to go ahead, but after modelling what the exams would look like, the State Examinations Commission decided that it could not stand over those plans.
He said a lot of teachers had a "philosophical objection" to the predictive grades process but were doing it out of solidarity. 
The Minister said the confusion around the Leaving Cert had been brought to a conclusion "within a matter of weeks" and that today's decision was the result of a lot of work and that it was now "all systems go". He said it had taken time to get things right.
He said the power to decide a grade would not lie with any one individual teacher, but would be "an all-school alignment". He said canvassing of teachers would not be condoned.
Mr McHugh conceded that the predictive grades system was not perfect and not his preferred method of assessment.
He said that further clarification may be needed in the weeks and months ahead.
The Minister said the current advice was "clear and very narrow" in relation to when students would be returning to school.
He said he was currently trying to "incorporate a summer programme" for disadvantaged children and children with special needs.
He also said parents would be advised as soon as possible about what would be expected in September. He said returning to school would be a very restricted, complicated and challenging process, particularly for students in older school buildings.
ASTI President Deirdre McDonald has said she is satisfied with the agreement which has been reached in relation to the system of calculated grades.
Speaking on RTÉ's Drivetime she said it was always her view that "this would be resolved quickly", and there was "never any need for students to be stressed" over the issue.
"What has been agreed is that any litigation which happens as a result of the calculated grades process that the Chief State Solicitor's office will run any of the legalities and so they will take on all of the cost," she said.
Ms McDonald added that the message is clear that any lobbying of teachers should be reported to the Department of Education and Skills.
"There is a strong message out there that this behaviour is just not acceptable," she said.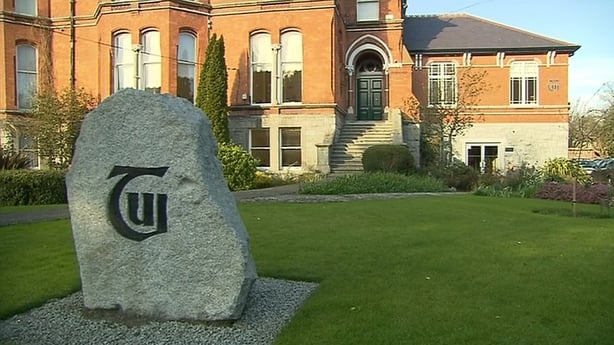 TUI telling members to proceed with work
The Teachers of Union of Ireland, which represents around 40% of secondary teachers, has said that while it has sought clarification on the legal indemnity of the calculated grading system, it believes its concerns will be satisfied.
TUI General Secretary John MacGabhann said the union was telling members to proceed with work on calculated grades because it is time sensitive. 
He said they have already received some clarifications and others are on their way but the union "don't have any doubt" that the indemnity with clarifications will absolutely satisfy all concerns
Mr MacGabhann said the union was satisfied that the process is robust and the protections around the process are also robust. 
Additional reporting Sharon Gaffney