Safety experts have recommended that an isolation room is established in Leinster House to quarantine any employee feeling unwell with Covid-19 symptoms.
The advice is contained in the latest assessment of the space available in the Dáil chamber to allow it to be used during the Covid-19 pandemic.
It said that an isolation room should contain ventilation, a no-contact thermometer, personal protective equipment, gloves, masks and clinical waste bags.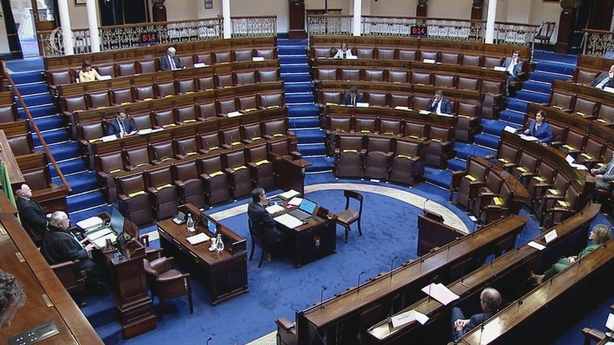 The safety report also said that the Oireachtas should nominate a Covid-19 compliance officer to ensure that social distancing and hygiene rules are maintained in the chamber.
There is a further recommendation that Dáil sittings should pause every two to three hours so that cleaning staff can sanitise the chamber.
Only 27 TDs are allowed to sit in the chamber at any one time during the Covid-19 crisis.