Lone parents, mostly single mothers, have encountered "significant" non-payment of child maintenance since coronavirus pandemic emerged in recent weeks, according to several groups advocating on their behalf.
As job losses mounted in recent weeks, many child support payments from liable parents, mostly fathers, stopped suddenly and without explanation, the groups said.
Speaking to RTÉ's This Week, Karen Kiernan, CEO of One Family, which advocates for lone-parent families, said the group was "getting a lot of calls to our helpline, in relation to child maintenance".
Ms Kiernan said: "For many people, the maintenance has just suddenly stopped coming into their accounts. This is obviously related to the sudden unemployment that many thousands of people have been experiencing across the country.
"Some parents have been stuck very suddenly; short of income at short notice. And they've been contacting us to see what they can do about it; particularly because the courts are pretty much closed other than for emergency cases.
She added: "For somebody living in a one parent family, who is possibly already low on income, very tight for money, with no savings; something like child maintenance not getting paid that week can have a massive impact." 
One Family is understood to be among a series of groups that have lobbied the Department of Social Protection and Minister Regina Doherty directly, for a swift recognition and response to the issue.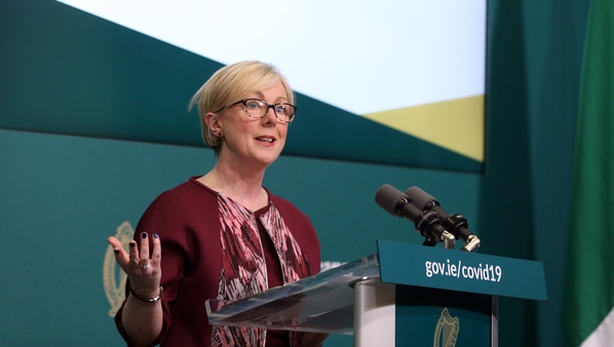 Louise Bayliss, founder and spokesperson for the single parent support group Spark, also said that a significant rate of non-payment of child maintenance had emerged in the aftermath of the Covid-19 crisis.
Similar issues around the sudden fall in payment of child maintenance emerged in the UK in recent weeks.
However, groups here say the lack of a single agency to deal with maintenance payments in Ireland means that the extent of the non-payment here is not as transparent nor as quantifiable.
Ms Bayliss told This Week that the non-payment of child maintenance over a relatively short period of time has emerged as a "huge issue" for one-parent families.
She said the fact that the family law courts are only dealing with urgent cases, due to Covid-19 restrictions, had had an impact.
Ms Bayliss said: "There is no quick resolution, and that's the problem. With the courts only operating for emergency matters, many orders are being ignored."
She said the direct impact would be on essential basics that families needed to survive. 
"Utility bills will suffer. Food bills will suffer. Nobody has that extra capacity to withstand that loss of income."
Ms Bayliss added that the financial impact was considerable for a parent in receipt of a welfare payment. 
"For instance somebody receiving a welfare payment; that money would have been assessed on the fact that they were getting the €60 or the €50 [child maintenance weekly].
"They would have lost out on social welfare based on that money coming in. When that [child maintenance] money is withdrawn, it means that they are living on even less than social welfare would be, and bills have gone up.
"It is a real stress on people, and there is a real risk that children will be going to be hungry tonight. And we're seeing that stress around the country." 
---
---
One single mother of two, who spoke to RTÉ News but did not wish her name to be used, said her estranged partner's court-ordered child maintenance payment did not appear in her bank account in recent weeks, and as a result she had to dip into money saved for their children's birthdays, and go without paying rent or gas for two weeks, to make up the difference. 
Karen Kiernan of One Family said that problems with payment of child maintenance was "the second biggest issue that is coming into our helpline over the past four weeks. 
She said: "It is a very prevalent issue. There are still people out there who can pay and are still paying, but we are hearing from some parents who think that the other parent is using Covid-19 as an excuse. That may or may not be true".
It is understood that the Minister for Social Protection, Regina Doherty has been in direct communication with advocacy groups about the issue.
A spokesperson for the Department said that arrangements had been put in place to help those affected.
In a statement, a spokesperson said that "there may be situations where a One Parent Family recipient is no longer receiving maintenance for their child because the other parent has lost their job due to Covid-19 pandemic. 
In these cases, the Department advises that the One Parent Family recipient should contact their local Intreo Centre and provide it with a letter (from the recipient) stating that they are no longer receiving the maintenance payment from the other parent".
The statement went on to say that the Department "will then revise their One Parent Family payment on that basis for a period of 12 weeks.  After that period their means may be re-assessed at that stage following a review."
The statement concluded: "As the family courts are not hearing maintenance cases during the pandemic, this situation is being carefully monitored on an ongoing basis, to ensure that these lone parents do not have to face any further difficulties or hardship at this time."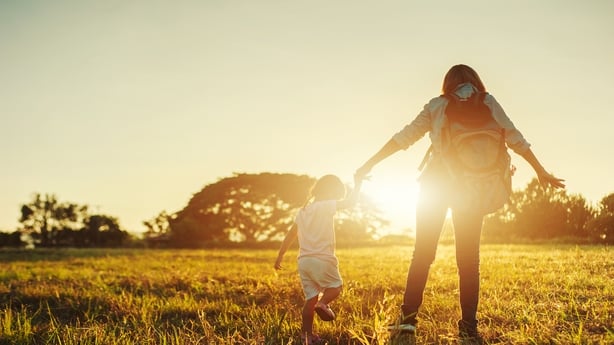 Also responding to a query from RTÉ News, the Department of Justice and Equality said it "appreciates the concerns that the public health emergency is causing for many families in relation to court orders for matters such as access, maintenance and guardianship".
It said: "It is important to point out that court orders in relation to maintenance remain in place.
The restrictions brought in to tackle Covid-19 do not stop them being implemented, and should not be used as an excuse by either party.
"While court offices are still open, they are only open for essential business, and by appointment only, and the Judiciary and the Courts Service have advised that applications for breach of access or maintenance are not generally considered to be urgent. 
"However, according to the Practice Direction of the President of the District Court, a case which does not come into the defined urgent category can be treated as urgent if a good case can be made, and this will be decided, by the Court, on a case by case basis. 
"The Department would also appeal to everyone to remember that at all times, the welfare of the child is paramount in these situations."
For more on this tune in to 'This Week' on RTÉ Radio 1 at 1pm.