The well-known artist and podcaster, Blindboy, has strongly criticised the government's support for the arts sector in light of Covid-19.
He told RTÉ's News at One: "It was as if they didn't speak or listen to any actual artists."
Describing the response as "terrible", Blindboy said: "It's not just writers and performers who are affected. It's people working as sound engineers on live events, on lights, stage managers, actors; the entire creative community is out of work.
"The response tells me that the government does not view art as a true vocation."
Blindboy said he has suffered a huge financial loss as a result of Covid-19.
"I was in the middle of a UK tour, and I had to postpone a sold-out gig in London. The British government had not cancelled mass events so I was left with huge financial debt for pulling the gig that morning.
"I was looking ahead to a Canadian tour and gigs in Madrid, Barcelona and Thailand. I have no income for the next six months. It is financially devastating.
"I still have my weekly podcast and my Patreon page and that is what is keeping me going."
New Wednesday podcast. Some ASMR escapism. I read ye a short story I wrote https://t.co/eQgChvj3jr

— The Blindboy Podcast (@Rubberbandits) April 15, 2020
Blindboy is just one of 100 writers and actors who are involved in a new Abbey Theatre iniative.
Dear Ireland will see performances of monologues drawn on experiences during the coronavirus crisis and will be available to watch on the Abbey's YouTube channel from the end of the month.
Blindboy said his piece will reflect the "absurdity of isolation".
He explained that he has been on his own for near a month.  
"The unique ways you behave when you are just left on your own. Behaviours that you would normally see as irrational suddenly become rational. I am talking to myself all day long."
He said he hopes the lasting impact of isolation due to Covid-19 will help to give people a "small taste of what could happen with climate collapse. It is a good opportunity for the world to wake up and change behaviours in general. This is nothing in comparison to what would happen in 70 years' time with climate collapse."
The Irish Music Rights Organisation (IMRO) have said the European Directive on Copyright must be implemented to help pay musicians for work streamed online.
Musicians' incomes have been badly hit since the pandemic, with tours cancelled and gigs postponed.
Many are now doing online performances which have been attracting huge audiences.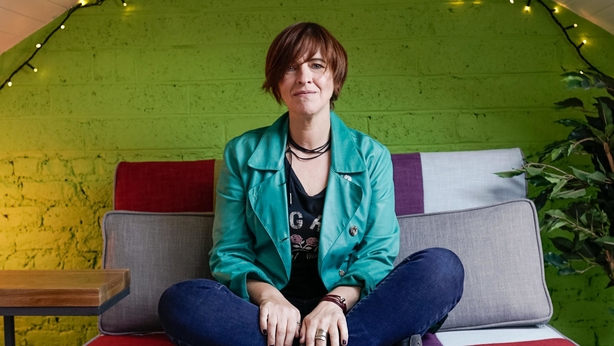 Some are doing these free of charge, others are using an online 'tipping' or ticketing system while others are taking part in the Culture Ireland/Facebook 'Ireland Performs' initiative, which pays the performer.
Speaking to RTE News, chairperson of IMRO, Eleanor McEvoy, called for the implementation of the European Copyright Directive to ensure artists can be paid fairly.
Talks between various arts bodies and the Minister for Culture, Heritage and the Gaeltacht, Josepha Madigan, about the Covid-19 situation are ongoing.
The Minister also spoke to the new director of the Arts Council, Maureen Kennelly, by phone this morning.