Another day of the coronavirus pandemic saw the global death toll pass 96,000, although there were tentative signs of hope that the crisis was peaking in the United States and Europe.
Officials recorded more than 1.6 million cases and more than 96,344 deaths in 193 countries since the virus emerged in China in December, according to an AFP tally at 11am based on official sources.
The United States, with 466,299, is the hardest-hit country in terms of cases, of whom 16,686 people have died.
Europe remains the hardest-hit continent in terms of cases with 826,389 and 67,247 deaths.
Italy has the highest death toll at 18,279 followed by Spain with 15,843. France has 12,210 deaths and Britain 7,978.
Latin America and the Caribbean have passed the 50,000 case mark, with 2,090 deaths.
Belgium's death toll from the pandemic has topped 3,000 after the country recorded 496 more deaths in the past 24 hours. Spain has recorded its lowest daily death toll in 17 days, with 605 people dying.
Nearly half of the near 100,000 pandemic fatalities have occurred over the past week, although authorities in Europe and the US said a slight decline in daily deaths and infections gave reason to hope the worst could be over.
"The fire started by the pandemic is starting to come under control," said Spanish Prime Minister Pedro Sanchez, where fatalities dropped to 605 today, from 683 yesterday and 757 a day before.
"Our priority now is not to turn back, especially not to return to our starting point, not to lower our guard."
France also reported that 82 fewer people were in intensive care for Covid-19 - the first fall since the pandemic broke out.
---
---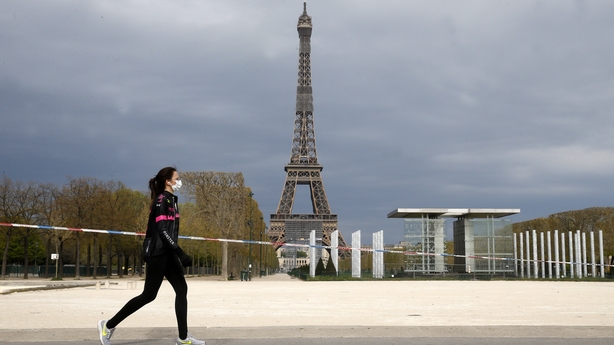 Anthony Fauci, the US government's top pandemic expert, said the United States was "going in the right direction".
The US recorded 1,783 deaths in the past 24 hours, according to a tally by Johns Hopkins University as of 12.30am Irish time, lower than the previous day's record toll of 1,973.
The US has seen more than 16,500 confirmed deaths, the second-highest tally in the world after Italy, and more than 460,000 confirmed cases.
In New York, the epicentre of the virus in the United States, only 200 more people entered hospitals, the lowest number since the pandemic struck, even though 799 people died over the last day, Governor Andrew Cuomo said.
The health of British Prime Minister Boris Johnson, the highest profile of the 1.5 million people infected by the virus, has improved and he has left intensive care after three days.
NHS England today announced 866 new deaths of people who tested positive for Covid-19, bringing the total number of confirmed reported deaths in hospitals in England to 8,114.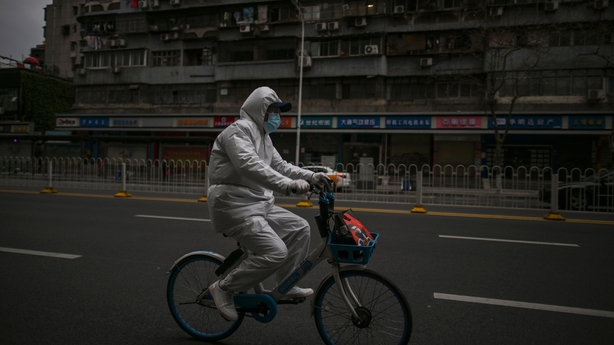 China, where the virus was first detected late last year, reported a fall in new coronavirus cases today after leaders promised to accelerate the country's economic recovery, boost domestic demand and put more people back to work.
The country reported 42 new cases yesterday, down from 63 a day earlier. Of the daily total, 38 were imported, down from 61 on Wednesday.
China's central government coronavirus taskforce chaired by Premier Li Keqiang said that they would speed up efforts to revive the economy while at the same time introducing targeted measures aimed at preventing infected people from crossing the country's border.
Iran has announced another 122 deaths from the novel coronavirus, taking the overall toll in the Middle East's worst-hit country to 4,232.
The health ministry said 1,972 people tested positive for the COVID-19 virus in the past 24 hours, putting the total at 68,192.
"In the last 24 hours, we have unfortunately seen an increase in cases of disease in perhaps five to eight tourist provinces, including Tehran," spokesman Kianoush Jahanpour told a televised news conference.
The announcement comes a day before Iran is scheduled to reopen "low-risk" businesses in a move aimed at protecting its sanctions-hit economy.
Iran announced its first coronavirus cases on 19 February. There has been speculation abroad that the real number of deaths and infections in the country could be higher.
In response to the health crisis, Iran shut schools and universities as well as cinemas, stadiums and revered Shiite Muslim shrines. It also warned people to refrain from travel for the Persian New Year holidays that ended last week.
Virus reaches Yemen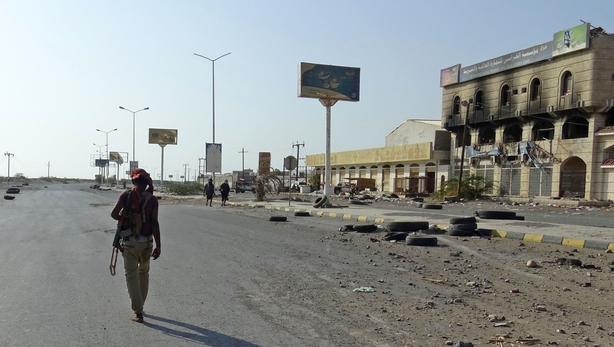 And despite hopeful signs in China and Western nations, there are fears the worst is still to come in much of the developing world.
War-torn Yemen, which has been experiencing one of the world's most acute humanitarian crises, has reported its first case, raising fears of an outbreak in a country with few resources left to respond.
The announcement comes on the second day of a unilateral two-week ceasefire announced by the Saudi-led coalition supporting the government in what it said was a move to help fight the pandemic.
Following years of war and Saudi-led military intervention, Yemen already faces what the United Nations describes as the world's worst humanitarian disaster.
Aid groups have warned that when the coronavirus does hit the country's broken healthcare system, the impact is likely to be catastrophic.
Tens of thousands of civilians have been killed over the past five years in the war between the coalition and the Iran-backed Huthi rebels, who control large parts of Yemen including the capital Sanaa.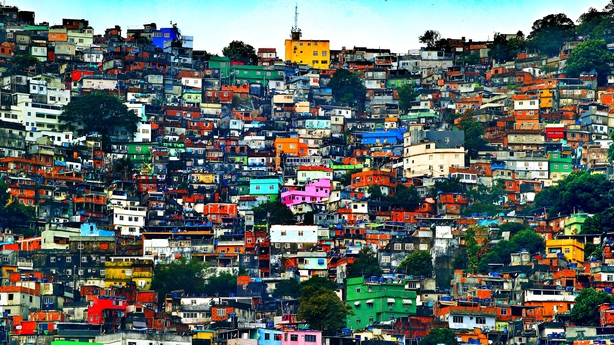 Brazilian authorities confirmed the first deaths in the favelas of Rio de Janeiro where crowding and poor sanitation have raised fears of a catastrophe.
There are similar fears in India, where hundreds of millions of poor people are becoming increasingly desperate.
In a move to build international solidarity over the crisis, Germany led a videoconference session of the UN Security Council on the pandemic yesterday.
Secretary-General Antonio Guterres opened the session by calling the pandemic "the fight of a generation -- and the raison d'etre of the United Nations itself."
Mr Guterres appealed for a global halt to conflicts to concentrate on the COVID-19 fight.
Saudi Arabia embraced the call by announcing a unilateral pause in its brutal offensive against rebels who control much of Yemen.
US President Donald Trump said he spoke to Saudi Arabia's crown prince, Mohammed bin Salman, and Russian President Vladimir Putin, and thought they were near a deal to end an oil price war that has thrown further uncertainties into the global economy.
OPEC has announced that major oil producers except Mexico had agreed to cut output.
In Russia, Moscow's hospitals and ambulance service are working at peak capacity after a sharp rise in those hospitalised with serious coronavirus complications.

The densely populated capital with more than 12m residents has the largest outbreak in the country, with 7,822 confirmed coronavirus cases out of a national total of almost 12,000.

The number in Moscow's hospitals has doubled since last week and more than 85% of these patients have pneumonia, deputy mayor Anastasia Rakova was quoted as saying on the city virus task force's Telegram account.

Moscow is not sending people with mild symptoms to hospitals. Those who test positive are monitored through online video consultations.

Moscow has been under a lockdown since 30 March, with residents only allowed to leave their homes for essential work, to buy food and medicine or to walk dogs within a radius of 100m. Driving private cars is permitted, however.
Range of shops to stay open in Tokyo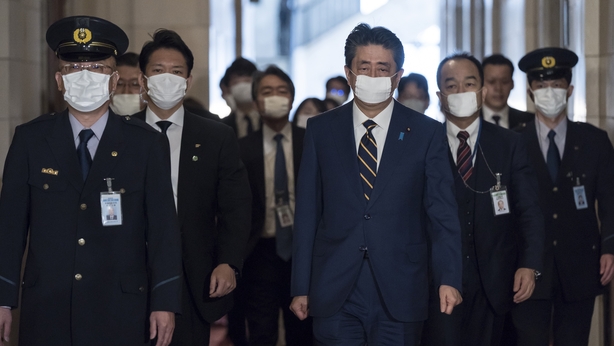 Tokyo will ask a range of businesses to close during a month-long emergency to fight the new coronavirus, the governor of the Japanese capital said today, as the ancient capital Kyoto warned of spreading contagion and urged tourists to stay away.
Tokyo Governor Yuriko Koike had been feuding with Prime Minister Shinzo Abe's government over which businesses should shut during the emergency, highlighting Mr Abe's desire to minimise fallout for a struggling economy and fueling concerns that his measures are too little, too late.
Ms Koike told reporters late last night that she and Economy Minister Yasutoshi Nishimura had reached an agreement, and she is expected to hold a news conference on Friday.
The governor will stick to her plan to ask a range of businesses, including pachinko parlours and internet cafes, to close and restaurants to shorten their hours, but bowed to central government pressure to keep department stores, home-furnishing centres and barber shops open, public broadcaster NHK said.
"It's about protecting lives ... so I think Tokyo residents understand the need to act quickly," Ms Koike told reporters,adding she wants the measures to take effect on Saturday.
Mr Abe declared the emergency on Tuesday for Tokyo and six other prefectures, but the details of how life would change in the Japanese capital had to be hammered out in tense inter-governmental talks.
His move came after a jump in coronavirus cases in Tokyos parked concern that Japan was headed for the sort of explosive outbreak seen in many other countries.
Soldiers and police hit the streets of Indonesia's capital Jakarta to enforce its toughest social-distancing rules yet as coronavirus infections surge and critics warn of a looming public-health disaster.
Violators face heavy fines and up to a year in jail for breaking the new rules, which include a ban on gatherings of more than five people, limiting restaurants to online delivery orders and reducing public transport.
Malaysia will extend tough restrictions aimed at fighting the spread of the virus until 28 April, the prime minister said. The lockdown had originally been due to end on 14 April.
Under the curbs, all businesses deemed non-essential have closed as have schools, people are being told to stay home, while Malaysians are barred from travelling overseas and foreigners are banned from entering.